Strategic Communications Advisor
---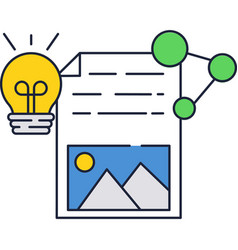 The Montreal General Hospital Foundation is currently looking for a Strategic Communications Advisor to join our team. Reporting to the Vice-President, Marketing and Communications, the incumbent will be a key member of the Foundation's team and will join a dedicated group of professionals working to position the Foundation for future growth and success as a leader in healthcare philanthropy.
The incumbent's main responsibility will be to advise the team in all its communications activities, with a particular focus on the development of original content and media relations. The incumbent will contribute to the development of multi-channel communication plans with the objective of raising the profile of the MGHF and its fundraising activities.
He or she will have the opportunity to make a significant impact on the Foundation's development and growth in a sound, dynamic environment.
General responsibilities:
Participate in the development of communication strategies and ensure their execution;
Develop, write and manage the production of content related to communications and fundraising campaigns: articles, testimonials, presentation materials, speeches, press releases, flyers, Q&A materials, key messages, etc.;
In collaboration with our external suppliers, create graphic and video content that stands out for the website, newsletters, events, social media, etc;
Build trusting relationships with internal partners, as well as external suppliers, and ensure a dynamic and harmonious liaison with these stakeholders;
Advise internal and external partners on the promotion of their projects (distribution strategy, identification of the right channels and optimal formats, etc.);
Actively participate in creative discussions and propose effective and original content ideas that will attract the attention of our target audiences;
Act as a guardian of the CODE ViE – MGHF brand in all communication activities.
Media Relations
Suggest interesting topics and stories to the media to promote MGHF's events and activities;
Write press releases;
Ensure the distribution of press releases and maintain the press contact list;
Participate in media monitoring and evaluation of the MGHF's outreach.
Requirements
University degree in communications, public relations or other relevant field (equivalent experience may also be considered);
A minimum of 8 years experience in external communications and content development;
Demonstrate strong writing skills;
Excellent command of the French and English languages, both written and spoken;
Mastery of the main tools and software (Microsoft Office);
Good command of CRM/email platforms is an asset.
Other desirable skills
Be a versatile and motivated individual with a desire to produce original content;
Demonstrate excellent organizational and planning skills and be rigorous, autonomous, tactful and diplomatic;
Effectively manage several mandates simultaneously;
Demonstrate a good team spirit;
Have a strong sense of initiative and the ability to give advice;
Have a strong interest in philanthropy and healthcare.
Please send your CV by August 5, 2022 to Nelly Salen : nsalen@latetechercheuse.com.
This is a full-time position. The Foundation offers a hybrid telecommuting and face-to-face work environment.
Please note that we will only contact shortlisted applicants.