Director, Talent & Culture
---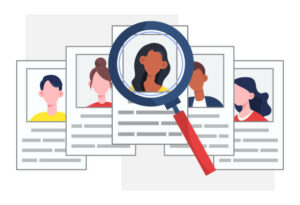 The Montreal General Hospital Foundation is currently looking for a Director, Talent & Culture to join its wonderful team. As a key member of the Foundations' team, you will report to the Senior Vice-President of Finance & Administration and supervise the administrative assistant/receptionist. This dynamic and passionate group is dedicated to making the Foundation a leader in healthcare philanthropy for future growth and success.
The Director, Talent & Culture will primarily act as an advisor to managers on all matters relating to human resources management, optimizing HR management systems, managing employee relations, ensuring compliance with Labour Acts and Regulations, ensuring a healthy and safe environment free from any risk to physical and psychological integrity, assessing staffing needs, supporting recruitment activities, designing and delivering training programs, managing the performance management process, remuneration program, and benefits including group insurance and payroll. You will also oversee the Foundation's office staff, office space, equipment, supplies, and archives.
MGHF offers a hybrid work model. A minimum of two days per week would be expected to be in-person at the Foundation's office at the Montreal General Hospital on Avenue Cedar in downtown Montreal.
Key Areas of Responsibility
Human Resources Management (HRM):
Advise management on human resources management;
Build and improve employee management programs (induction and orientation process, employee handbook, performance appraisal program, retention process, succession plan, etc.);
Ensure the sound management of employee relations on a daily basis;
Regularly assess the level of employee commitment and engagement at work and implement recognition and retention activities aligned with priorities;
Organize and play an active role in managing various programs (CNESST/social committee, upcoming diversity, equity and inclusion (DEI) committee), etc.;
Establish HR performance measurement indicators, analyze data, and suggest HR strategies aligned with the data collected and the Foundation's requirements;
Manage Bill 90, coordinate training activities, design and deliver various training sessions, establish priorities, prepare annual government statements;
In partnership with management, handle internal communications with Foundation employees, on the intranet or elsewhere;
Oversee the application of policies and procedures with regards to salaries and overall remuneration in compliance with the Pay Equity Act, etc.;
Manage, draft, and evaluate job descriptions and advise management on job evaluations;
Manage and oversee payroll;
Advise managers in maintaining a positive and productive working environment for employees;
Manage and oversee health and safety at work and ensure compliance with relevant legislations;
Define recruitment strategies, implement effective and innovative solutions to attract qualified candidates to further develop the Foundation's brand image as employer of choice;
Assist managers in recruitment activities;
Play a key role in developing a succession plan and career management programs;
Work closely with management, colleagues and all employees;
Help with any other related tasks or projects deemed relevant by management.
Office Management, Space, Equipment, Supplies, and Archives:
Supervise the administrative assistant/receptionist/donation processing and make sure they are mobilized;
Ensure the Foundation's clerical operations are efficient and productive on a daily basis;
Ensure that various administrative and service tasks are properly carried out with clients and donors;
Ensure that incoming calls are answered efficiently and professionally, that visitors are greeted in a courteous and pleasant manner, and that requests are handled quickly and appropriately;
Ensure that equipment and supplies are ordered, that office spaces are allocated according to defined standards and properly kept tidy by employees;
Address employee questions about office management issues;
Ensure that archives are properly maintained;
All other related tasks.
Qualifications and Competencies
University degree in Industrial Relations, Human Resources Management or related discipline;
Minimum ten (10) years of human resources experience;
Member of the CPHR (Chartered Professional in Human Resources);
Knowledge of various job evaluation systems, fixed and variable compensation programs, interview techniques for management, non-management, and clerical positions, HRM and payroll systems;
Experience in implementing internal career management plans;
Experience in coordinating, designing, and delivering training activities;
Staffing experience;
Excel through creativity and perseverance in achieving targeted results;
Keen sense of customer service;
Previous direct staff supervision – an asset;
Experience in implementing HR technology solutions – an asset;
Good knowledge of Office 365 Suite and Share Point – an asset.
Competencies 
Persuasive and influencing skills;
Ability to inspire self-esteem and respect in others;
Results-oriented, organizational skills;
Proficiency in French and English, spoken and written;
High ethical sense, ability to act as a good ambassador;
High creativity and team spirit;
Thorough and detail-oriented;
Responsible, autonomous and self-taught;
High ability to adapt to wide-ranging tasks;
Ability to prioritize several requests/projects at once;
Ability to work under pressure;
Strong analytical and synthetical skills;
Previous budget management experience – an asset;
Decision-making and problem-solving skills;
For more information about this leadership opportunity, please contact Kime Spencer by email at kimespencer@hotmail.com
All inquiries and applications will be held in strict confidence.
Although the application submission deadline is October 2, 2023, interested candidates are encouraged to submit resume and letter of interest to the email address early as applications will be considered on a rolling basis and candidates may be invited to interview before the deadline.