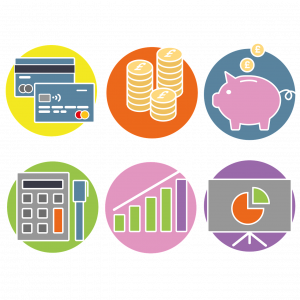 The Montreal General Hospital Foundation (MGHF) is seeking a dynamic individual with a proven track record as a Financial Controller. The incumbent's primary responsibility will be to manage the accounting, finance and treasury functions, and to ensure the accuracy and reliability of the donation and accounting systems in support of our strategic vision for the expansion of the Foundation's capabilities.
Reporting to the Senior Director of Finance, the Financial Controller will be an important member of the Foundation's team, joining a group of highly invested and energetic professionals who are working to position the Foundation for future growth and success as a leader in healthcare philanthropy. Initiative, judgment, flexibility and meticulousness, as well as attention to detail, adaptability and unparalleled team spirit are essential to the performance of this role.
MGHF offers a hybrid work model. A minimum of two days per week would be expected to be in-person at the Foundation's office at the Montreal General Hospital on Avenue Cedar in downtown Montreal.
Key Areas of Responsibility
Manage the Foundation's accounting and financial functions;
Supervise the Financial Coordinator, responsible for the preparation and analysis of financial statements and other operational and financial reports, general accounting, accounts payable and statutory reports required by the government;
Ensure compliance with accounting standards and other applicable regulations;
Monitor and improve the Foundation's accounting processes, policies and internal controls to ensure the integrity of information;
Manage the preparation of accounting and statutory audit files;
Support cash flow planning, both short- and medium/long-term;
Manage the accounting of investment transactions;
Contribute to the preparation and follow-up of annual budgets;
Respond to various ad hoc analysis requests;
Collaborate in the preparation of reports to be presented to the Board of Directors and our business partners;
Collaborate in monitoring and help develop performance indicators;
Raise opportunities for improvement and propose innovative solutions;
Collaborate on various special projects such as the automation of certain processes, implementation of new methods, continuous improvement;
Perform all other related duties.
Qualifications and Competencies
Bachelor's degree in accounting with the CPA certification or equivalent years of experience;
A minimum of 5 years progressive experience in similar function;
Good communication and teamwork skills;
Ability to synthesize, plan, organize and take responsibility;
Excellent ability to work in French and English (oral and written);
Strong knowledge of MS Office suite (advanced Excel) and demonstrated ability to use technology;
Integrity and respect for ethics and values;
Discretion, diplomacy, ability to maintain harmonious interpersonal relationships;
High degree of efficiency, autonomy and thoroughness;
Judgment and flexibility;
Demonstrates initiative;
Ability to adapt to varie assigned tasks and able to prioritize numerous requests;
Ability to manage unforeseen or complex situations;
Experience in the not-for-profit sector would be an asset.
FOR MORE INFORMATION
KCI (Ketchum Canada Inc.) has been retained to conduct this search on behalf the Montreal General Hospital Foundation. For more information about this leadership opportunity, please contact Sylvie Battisti, KCI Vice President, Search + Talent by email at MGHFController@kcitalent.com
All inquiries and applications will be held in strict confidence.
Although the application submission deadline is September 18, 2023, interested candidates are encouraged to submit their resume and letter of interest to the email address early as applications will be considered on a rolling basis and candidates may be invited to interview before the deadline
Download the complete version of this job description at www.kcitalent.com.