75 Is the New 65!
Traditionally, people were considered elderly at 65. Today, however, this threshold has been driven upwards by a good ten years. Nonetheless, with our current demographic curve, it is common for nearly half of patients to be 65 or older, as it is often the case at the MGH.
---
Seniors and the elderly are the pillars of our families and the hearts of our communities. Investing in their wellbeing and in helping them remain active for as long as possible is important.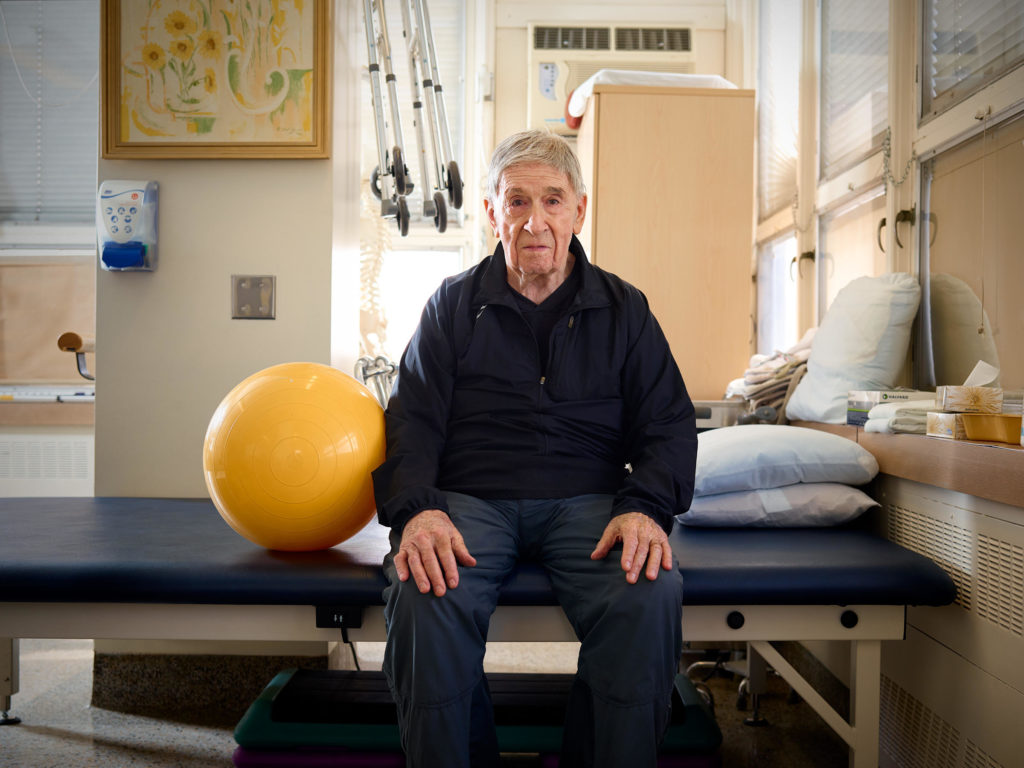 The Division of Geriatric Medicine has established five innovative clinics at the Montreal General Hospital (MGH) in order to adapt care to our aging community. These clinics offer expertise in memory, skill and ability, polypharmacy, pain as well as falls and mobility.
The Falls and Mobility Assessment Clinic's team works tirelessly on researching risks related to gait and falls in the elderly. Its objective is to prevent falls and their recurrence, thereby avoiding emergency room visits and hospitalization.
Thanks to the generosity of our donors, the Falls and Mobility Assessment Clinic will soon be equipped with a cutting-edge electronic walkway system for the measurement of temporal and spatial parameters of gait. Among these parameters, the walking speed, the cadence and the weight on each leg will be measured, giving specialists the ability to draw links between variations in gait and cognitive slowing.
"As we age, each action requires more energy, explains Dr. José Morais, Director of the Division of Geriatric Medicine. For example, a person dealing with cognitive losses will have difficulty doing two things at once, such as walking and answering a question. Initial symptoms can be as subtle as the slowing down or irregularity of a person's gait when asked a series of questions."
Your continued support allows the Foundation to fund initiatives like the Falls and Mobility Assessment Clinic and offer care that is ever-better adapted to the needs of our ageing population.
If you wish to make a donation, please click here.