A Telehealth Approach Adapted to our Senior Patients
---
Telemedicine was gradually making its way into the Quebec health care system before the arrival of COVID-19, but since March 2020, it goes without saying that its rate of implementation has grown exponentially.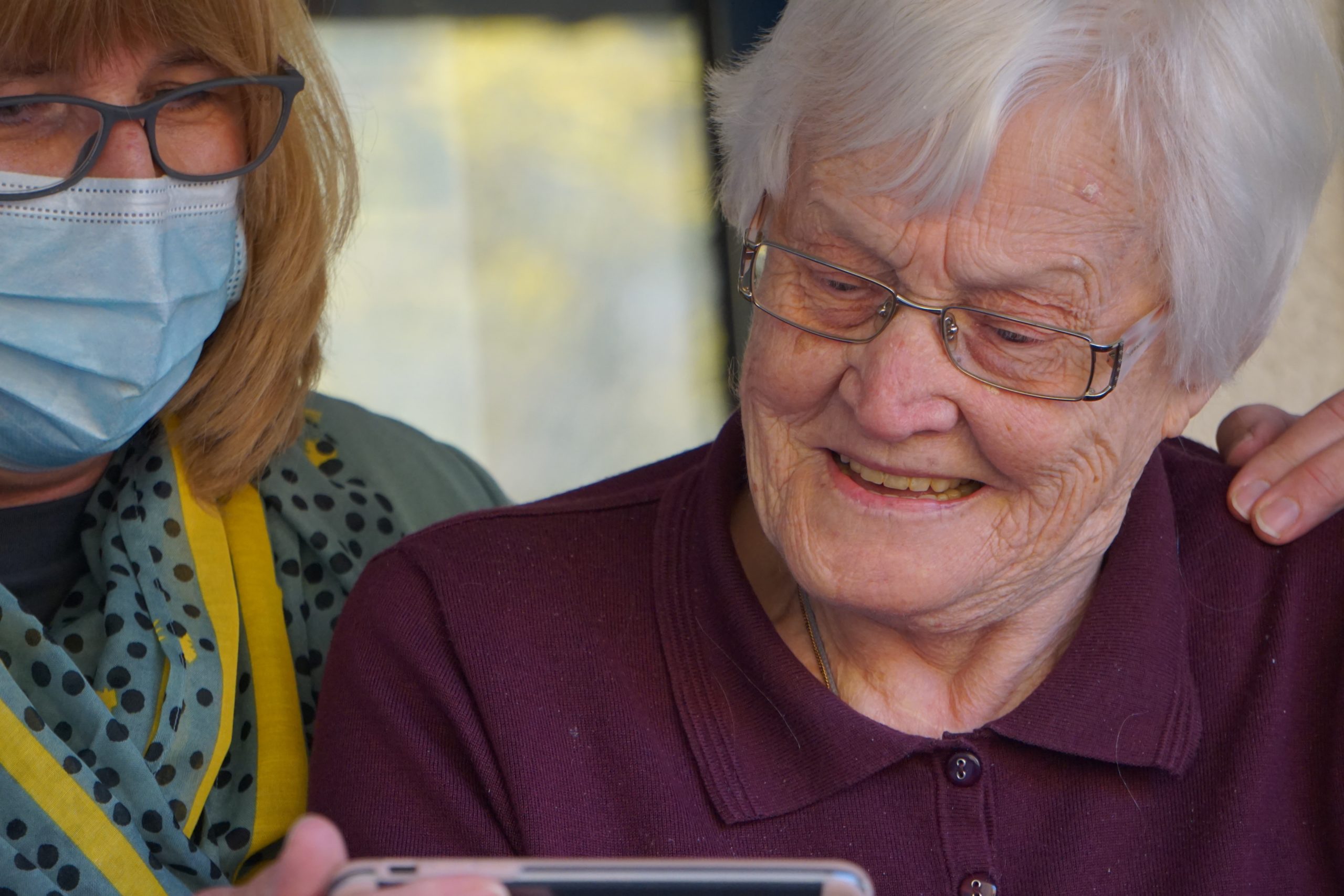 Telephone calls, e-mail exchanges and video conferencing: medical teams have had to adapt their modes of communication in order to be able to offer care and follow-ups to their patients while limiting hospital visits.
Fortunately, this new reality was generally well received by the population. Remote appointments eliminate travel time, waiting time inside the hospital, transportation and parking costs, while also greatly reducing the risk of catching certain virus prone to be transmitted in hospitals.
For the senior clientele treated by the Division of Geriatric Medicine, telemedicine also means less risk of falls especially during winter, fewer requests for adapted transportation and a somewhat lighter burden for caregivers.
Nevertheless, there are several barriers to the use of telemedicine with senior patients. For example, many of them are deaf, which makes telephone appointments more difficult. Others have difficulty using new technologies and require outside help to do so.
The Future of Medicine
It seems highly conceivable that telemedicine will remain even after the pandemic, but in what form? Will it be used permanently as a hybrid with face-to-face appointments? Only time will tell. In the meantime, a research team at the MUHC has accepted the challenge of developing a telemedicine toolkit to support the needs of older patients with multiple comorbidities and their healthcare teams.
With funds provided by the Helen McCall Hutchison Award in Geriatric Medicine and by the Montreal General Hospital Foundation, Dr. Sofia Nene, a resident in Geriatric Medicine, and Dr. Suzanne Morin, Associate Professor of Medicine at McGill, have a proposal to study the subject. With the help of their team, they will first survey senior patients of the Montreal General Hospital and of other sites of the MUHC and their healthcare teams to better understand their perceptions, barriers and facilitators to telehealth and technology use.
Once the results are compiled and analyzed, the team will be able to develop tools and clinical guides that will provide support for each step of televisit clinical consultation for this population. These tools would be made available to patients directly on their device or that of their senior home or in print as they wish. A tool kit specific to their medical teams would also be made available through the MUHC intranet.
For patients, this would mean less need for travel, less time wasted and less risk of infection. Chances are it could even allow for a greater presence of caregivers during remote appointments, since it would now be possible to attend a family member's appointment while being based in another city or on another continent. To be continued!
The Montreal General Hospital Foundation is proud to be able to support projects like these, which have a direct impact on the quality of life and care of our community. If you too would like to make a difference, please make a donation.