In memory of Dr. Douglas Kinnear
---
It is with sadness that we share with you the news of the death of Dr. Douglas Kinnear, on May 11, 2019.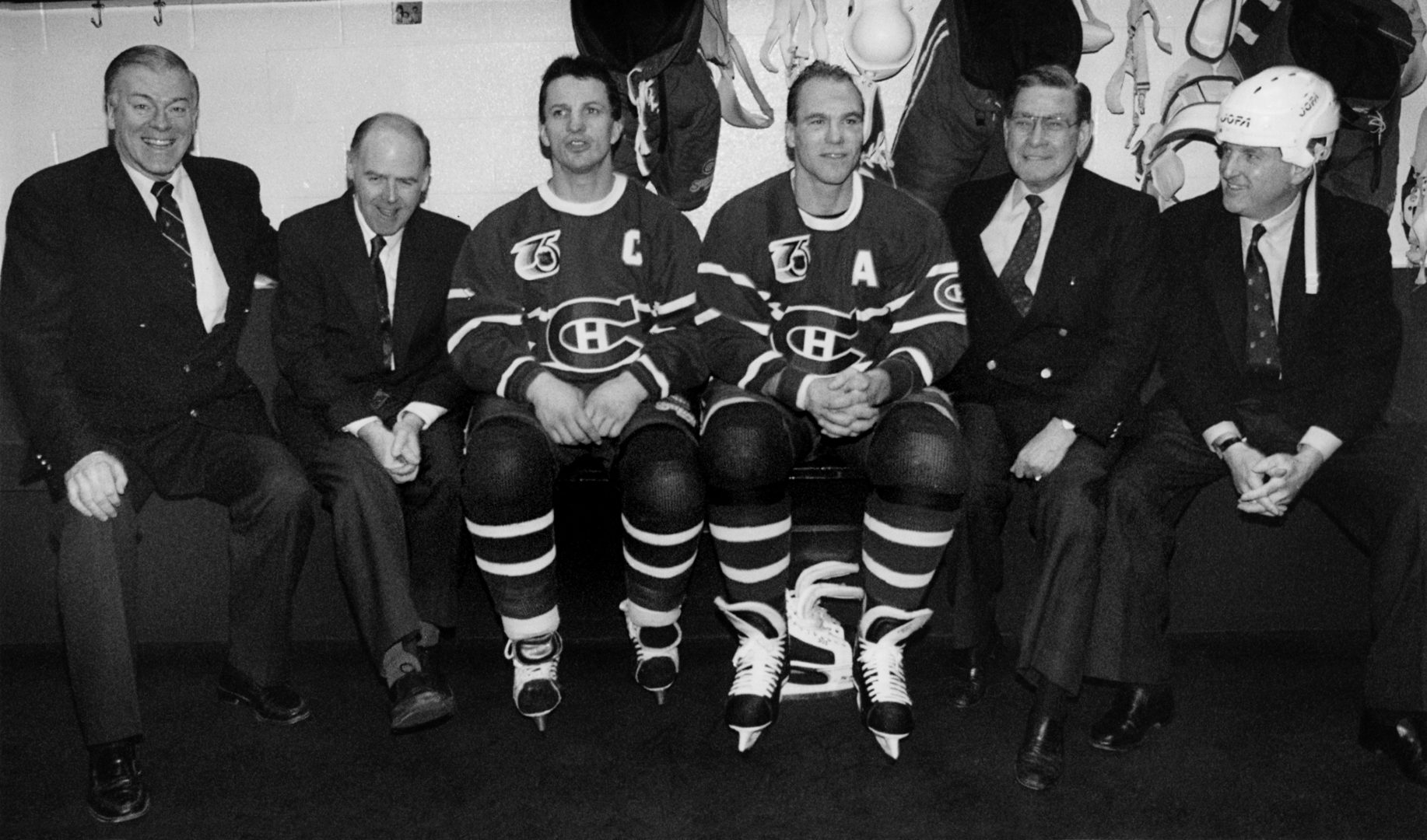 Dr. Kinnear was a key figure of the Montreal General Hospital, where he spent the majority of his career and where he established the first Gastroenterology Division in Canada. He was founding member of the Canadian Association of Gastroenterology, Chairman of the Examining Board of the Royal College of Physicians of Canada as well as Governor for the province of Quebec for the American College of Physicians. In recognition of his passion and excellence, the Montreal General Hospital granted him the Award of Merit, one of the highest honors the Hospital can bestow.
Dr. Kinnear also served as Associate Dean of Admissions in the Faculty of Medicine at McGill University. His greatest love was clinical bedside teaching which is reflected in the Best Teacher Award that was established in his name at McGill.
Dr. Kinnear will always be remembered as a true hockey fan thanks to his role as Director of the Medical Team for the Montréal Canadians, a position that he held from 1962 to 1999. His role was instrumental in keeping the players healthy which contributed to 12 Stanley Cup victories. Dr. Kinnear had a real passion for hockey and it was with great pride that he cared for the players. He would also offer his expertise and advice to the parents and families of players with whom he developed close relationships.
The Montreal General Hospital Foundation is honoured to host its inaugural Hockey 911 event in October 2019 in Dr. Kinnear's memory.
Well known by media outlets, many articles were written on him through the years. Here are a few of them:
He has been a true mentor for many doctors including Dr. David S. Mulder who he introduced to sports medicine and who later replaced him as Surgeon in Chief for the Canadians.
Both the medical and sports communities have lost an incredible player. The Montreal General Hospital Foundation wishes to extend its sincere condolences to the Dr. Kinnear's family at this difficult time.