Life in the Intensive Care Unit
---
The Intensive Care Unit (ICU) is distinct from all others in that the patients are in critical condition. They need focused and ongoing treatment, are often unconscious or under sedation, and are hooked up to several machines.
That's why ICU nurses are assigned to no more than one or two patients at a time. They may even work in pairs to treat especially complex cases.
"ICU nurses know their patients well but only very few patients remember us when they leave the Hospital'' mentioned Colleen Stone, Nurse Manager of the ICU. "That's not a bad thing, considering the state they were in. At the end of the day, we prefer that they remember as little as possible. Their loved ones will be the ones to tell them about that part of their stay."
The nurse at an ICU patient's bedside has several roles: she provides care, sends test results to doctors, plays an active role in decision-making, and locates all the necessary specialists for her patient, from doctors to physiotherapists and occupational therapists. She acts as the patient's representative and must constantly reflect on and analyze his or her results.
Colleen knows the Intensive Care Unit well. Now a nurse manager, she chose the specialization 28 years ago and hasn't looked back since.
"Even after all these years there is something new to learn every day as advances in treatments, protocols, and technology occur frequently. The challenges and hard work are all worthwhile and rewarding as I know the care patients receive has a significant impact on their lives when they are in the most fragile time of their lives."
At the Montreal General Hospital, there is a team of 120 nurses, clerks and orderlies working in intensive care. The leadership team consists of the nurse manager, four assistant nurse managers and two educators. It takes a great team effort to coordinate the recruitment of staff, scheduling, professional development and all matters related to coordination of the daily running of the unit. This leadership team also ensures that patient care is constantly being enhanced. That's why they organize information and professional development sessions for staff. These may be geared at fine-tuning care practices, or training employees in the use of new technology, or briefing them on current research projects.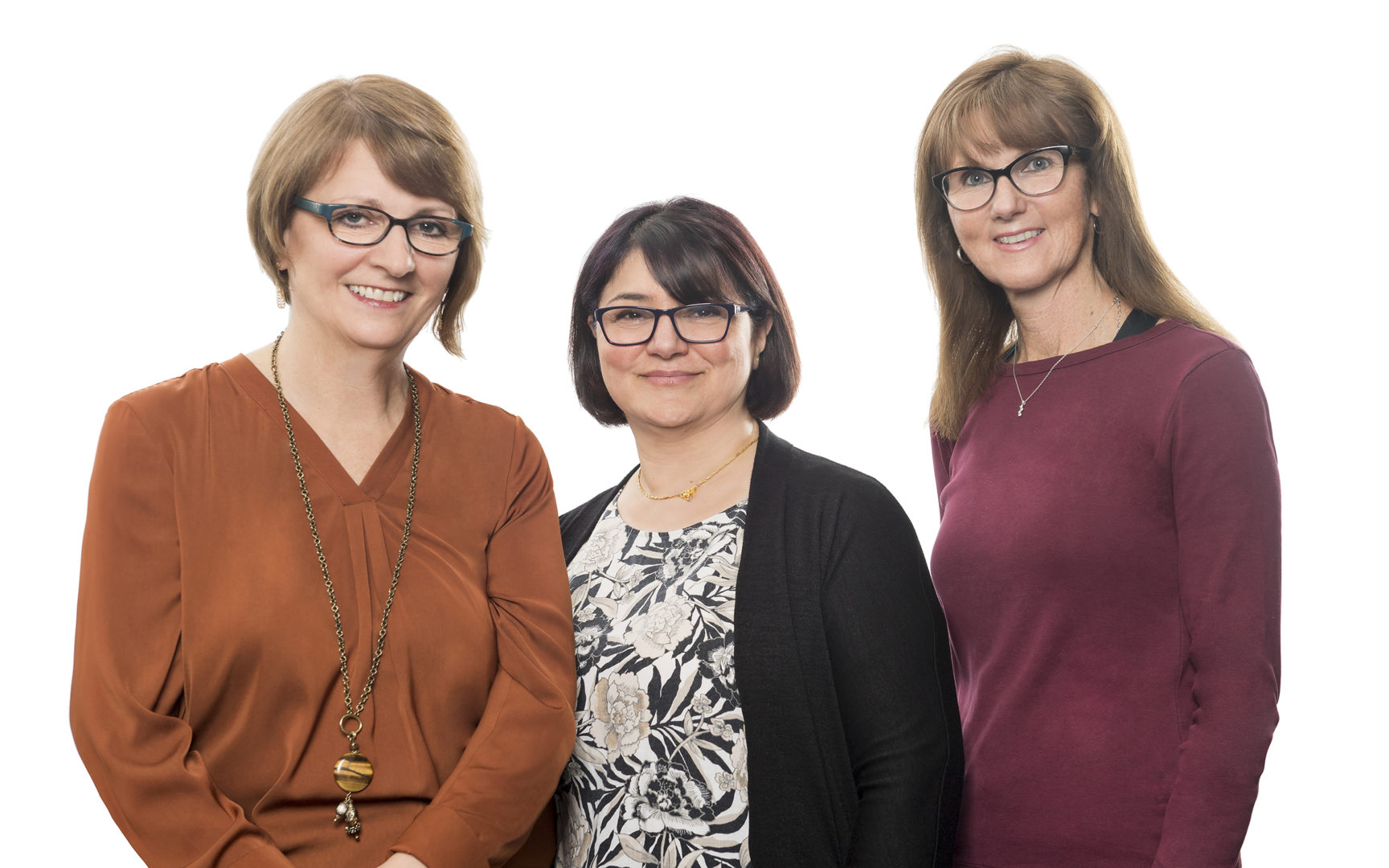 Caring for families too
Most of the time, patients admitted to the ICU had no idea they were going to be spending the night at the hospital. Their families didn't know either. That's why Bita Danechi's job is so important in the ICU. As a family nurse, she greets families as soon as they arrive at the hospital and is there to support them through the times of great stress and uncertainty that come after.
"We always try to take an extra step, to do one more thing to make the families' load lighter. Once, I remember, a little girl had come to visit her mother in the ICU. When it came time to go home for the night, she was overwhelmed and didn't want to leave her mother's side. We lent her a teddy bear, which she squeezed tight before leaving it beside her mother, so that she wouldn't be alone for the night. That small and simple gesture made an enormous difference for the girl and her family."
Because ICU patients are often unable to talk, Bita sits down with their families to draw up a picture of their habits, their medical history and their current condition. She then passes this information along to the care team to help guide them in their thinking.
More often than not, family members will have to be the ones to decide on treatment or end-of-life care plans. As a result, nurses need to be able to assist families through those processes, breaking down all the information to help them through what are often excruciating decisions. This is where a personalized approach becomes essential.
The challenges of intensive care
Newly graduated nurses rarely start their careers in the ICU. They tend to work on the floors for a few years first, which gives them the time to gain some experience before taking the leap into that unique specialization.
The challenges of intensive care are what inspired bedside nurse Laurie Best to choose the department 30 years ago. She had just spent two years on the floors and wanted to try her hand at delivering that highly specific type of patient care. She has never regretted her decision.
"I have learned so much working in the ICU! Every patient who comes in has a story and a complex situation to be analyzed. And then there's something so very human about this practice. When you spend so much time at a patient's bedside and interact with his or her family, there's a special bond that forms. That gives a whole other dimension to the concept of care."
In a context where patients are often unconscious and must undergo many tests on a regular basis, it could be easy to lose sight of the fact that they are human beings and not just cases. That's why the intensive care team feels it is its duty to behave with the utmost respect towards patients and their families, day in and day out.
"Every patient we treat is someone's parent, sibling, child or friend. We must never forget that. It's why we talk to patients on a regular basis, even if they're unresponsive. By talking to them and explaining the treatment we're using or the exams they'll have to undergo, we're giving them back some of their dignity."
Work in the ICU is always teamwork. Because the nurses know that days on the unit are long and sometimes strenuous, they've developed a true sense of camaraderie. Together, they share moments of joy, but also those of sorrow. Their dedication to providing vital care is limitless and for that, we thank them.
Your donations will help make state-of-the-art care available to the community and will help offer training and continue further research in nursing at the Montreal General Hospital.