A New Studio for the Music Therapy Program
The Montreal General Hospital's music therapy program has gained exposure through Le Groupe MusiArt, the choir formed by psychiatry outpatients.
---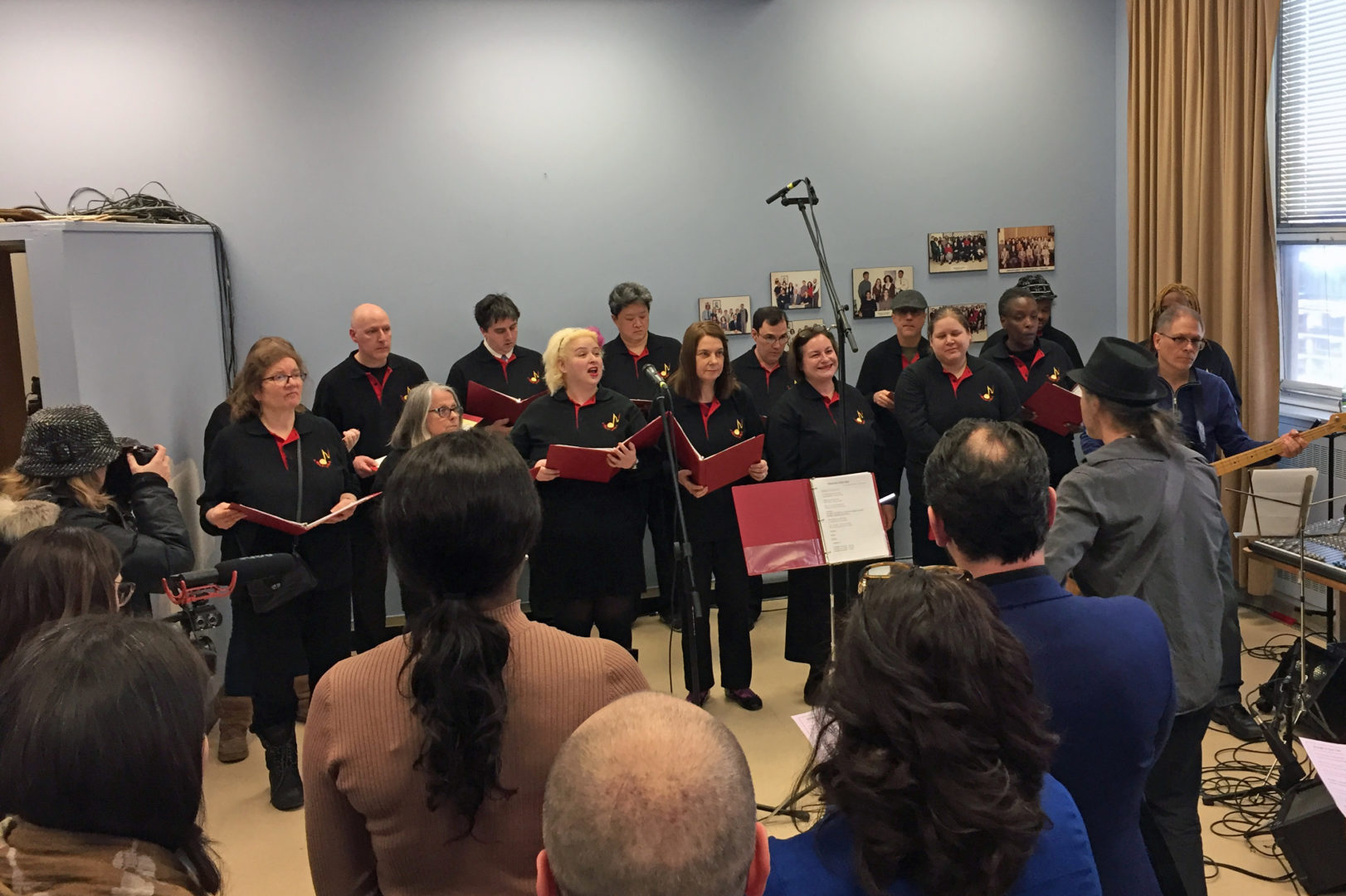 The choir, which is led by music therapist Dany Bouchard, is already attracting attention due to the concerts it has put on both inside and outside the hospital. On January 25, its members were able to celebrate some great news in song: the official opening of the Montreal General Hospital's new music therapy studio.
"Today, we're celebrating a major achievement," said Dany Bouchard at the opening of the studio. "The hard work of many people went into the studio that we're opening today."
The fruit of a partnership between the Montreal General Hospital Foundation, Music is the Medicine, Sennheiser, Godin Guitars and many others, the studio is the first of its kind in Canada to be located inside a hospital. The news has even piqued the interest of the media, including CTV News and Le Devoir.
"Art is not a luxury," commented Dany Bouchard. "It provides answers to what we aren't able to express in words. It allows us to open doors that traditional treatment isn't always able to open. In our music therapy sessions, we focus on what's going well, on what people can accomplish."
"Patients aren't illnesses on two feet," he continued. "These sessions allow us to bring out what makes us human: our creativity and our ability to express ourselves."
Mental Health Mission patients can come to the studio to sing, play an instrument, listen to music or write song lyrics to get their thoughts and emotions out. Thanks to a soundproof booth, they can also record their works without disturbing their neighbours in the hospital.
To see MusiArt in action, click here.
Inauguration of the Music Therapy Studio