Patron and Philanthropist Jacqueline Desmarais has Passed Away
---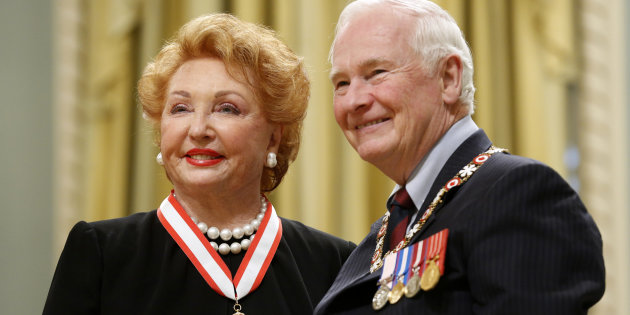 It was with great sadness that we learned of the death of Jacqueline Desmarais on March 3, 2018. A distinguished philanthropist, Mrs. Desmarais was the widow of businessman Paul Desmarais (1927-2013). She was a champion of healthcare and the opera in particular.
In Quebec, she supported the Domaine Forget in Charlevoix, the Opéra de Montréal, the Orchestre Métropolitain de Montréal and the Orchestre symphonique de Montréal for many years. Her incredible generosity allowed the Maison symphonique de Montréal to acquire its Grand Orgue Pierre-Béique.
Jacqueline Desmarais also had a gift for spotting promising young musicians, taking a number of artists under her wing during her years as a patron. It is thanks to her generosity that violoncellist Stéphane Tétreault now plays a 1707 Stradivarius and conductor Yannick Nézet-Séguin became the Metropolitan Opera's music director.
Mrs. Desmarais and her family also supported many institutions in the healthcare field. The Montreal General Hospital Foundation is infinitely grateful to have benefitted from this generosity for over 30 years. Today, Olivier Desmarais sits on the foundation's Board of Directors, affirming the Desmarais family's continued engagement to excellence in healthcare.
Jacqueline Desmarais has left behind an incredible heritage and will remain a major source of inspiration. She was a philanthropic role model that the entire community can look up to.
We wish to extend our sincere condolences to the Desmarais family at this difficult time.