Run for Women
United for the Cause, Despite the Distance
---
We are extremely pleased to announce that, thanks to the Pharmaprix Love You program and to the more than 1,300 participants, the Montreal edition of the virtual Run for Women raised more than $200,000 to support women's mental health initiatives at the Montreal General Hospital!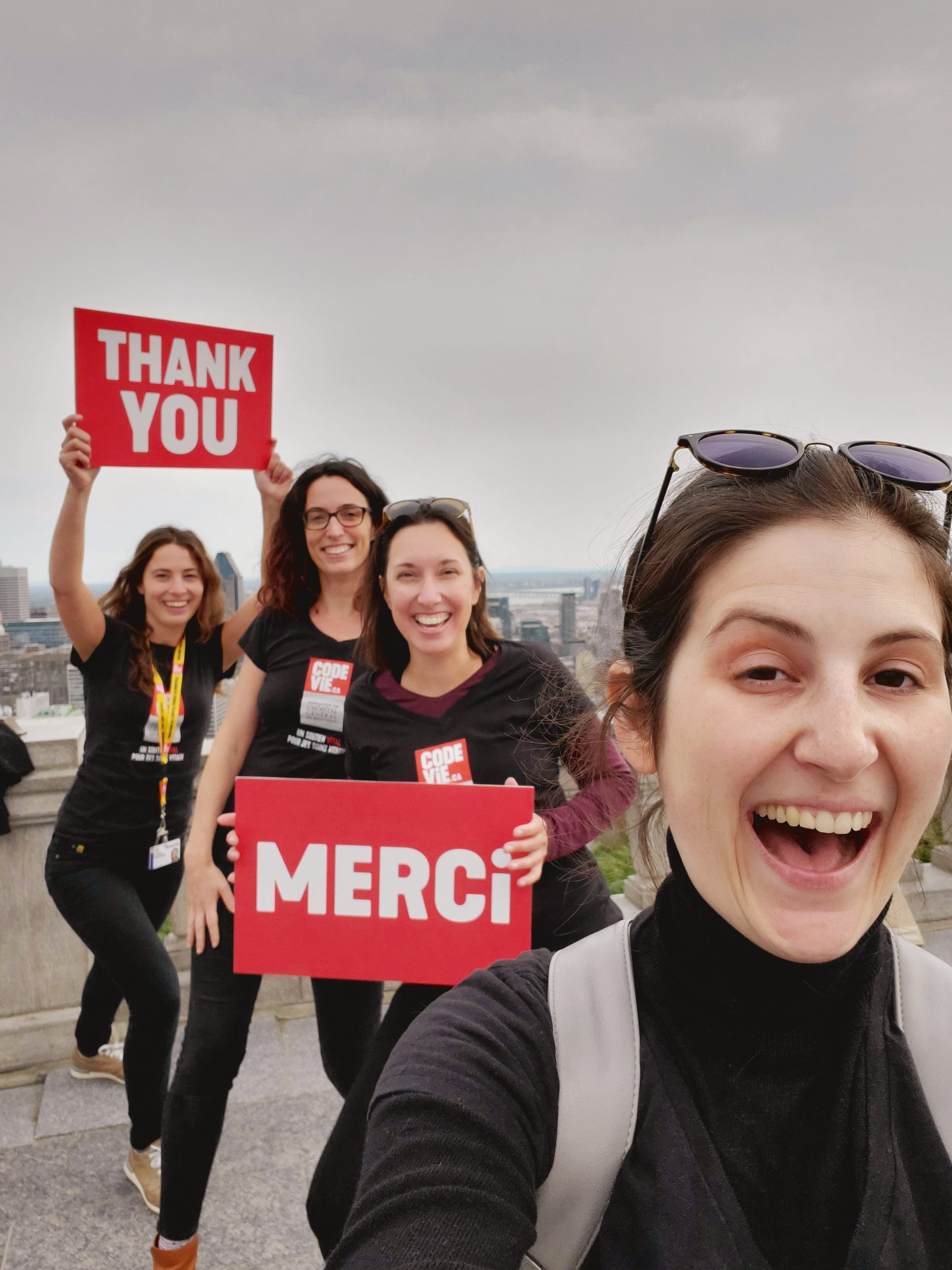 Although this 2020 edition of the Run brought the participants together virtually, their energy, joy and support for the cause radiated like never before! They were invited to walk or run 5 or 10 km in a location of their choice between September 17 and 27, 2020 and to share their results on a mobile application as well as on social media.
An Event Adapted to our New Reality
This 7th edition of the Run benefiting the Montreal General Hospital Foundation was originally scheduled to take place in June at Parc Maisonneuve, but then in March, COVID-19 came to Canada.
Many events had to be cancelled and there were concerns that the Run for Women would have to be cancelled as well. Fortunately, Pharmaprix, its collaborators and the MGH Foundation team chose to postpone the date and make it a virtual event. At a time when mental health needs are becoming more and more pressing, this renewed support has been welcomed with great enthusiasm!
Even better, the new format of the Run allowed for 100% of the registration fees to the Montreal Run to be redirected towards the Montreal General Hospital Foundation in support of the Mental Health Mission.
Click here to watch the Facebook Live we hosted to present the initiatives supported thanks to the Run.
Supporting Women in our Community
Funds raised during the 2020 edition of the Pharmaprix Run for Women will help support women with perinatal depression as well as women with Borderline Personality Disorder.
More precisely, it will allow early prevention and detection of Perinatal depression, a condition affecting one-in-ten women during or after pregnancy (postpartum). This goal will be reached by:
Examining the relationship between socio-environmental factors during pregnancy and adverse maternal and child outcomes
Testing a new genetic screen to predict treatment-resistant, chronic postpartum depression
Using online, eHealth psychoeducation/prevention strategies to prevent maternal and paternal perinatal depression
Money raised thanks to the Run will also help provide care and information to women and families of women living with Borderline Personality Disorder (BPD). BPD is a serious mental illness that can have devastating effects on both the people affected and their loved ones. You support will allow the clinic to:
Hire a social worker and a psychologist, to help women improve overall well-being, leisure skills, and navigate resources and services.
Train and supervise more interns to increase the clinic's capacity and shorten the wait-list.
Host support groups for mothers with BPD, free public lectures for family members and patients with BPD as well as an academic conference for clinicians in the community.