Thank You For Answering Our Call!
---
COVID-19 is forcing us all to change our ways. We keep our distance, only go out when necessary, follow new hygiene rules… Despite everything, one element remains the same: the incredible mobilization of our community.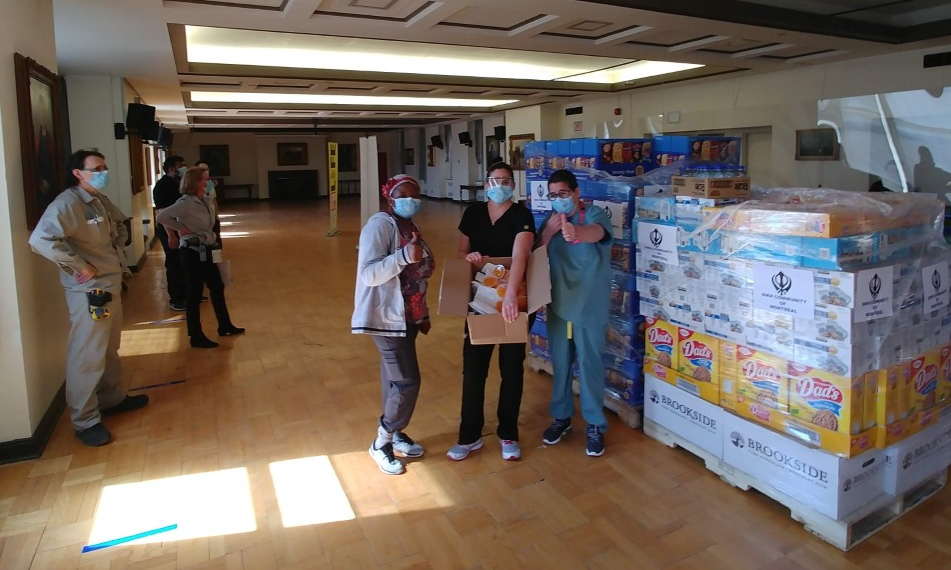 Over the past weeks, many of you have made donations to support our medical teams. We would like to sincerely thank you.
Several businesses and organized groups have also offered their help to support the staff of the Montreal General Hospital, working day and night to provide vital care to those most severely affected by COVID-19. Here are a few examples:
The Montreal Sikh community rallied together to deliver snacks to the 2,000 plus MGH employees on Monday, and they will be doing so for at least four weeks.
Cirka and Sazerac distilleries have pivoted to produce hand sanitizing gel. In total, more than 7,000 bottles have been delivered to the MGH.
Zinman Textiles and Pajar have donated over 3,000 masks to help ensure the safety of our teams.
Kruger offered 12 pallets of paper towels, tissues and toilet paper.
Because MGH employees also have a life outside the hospital, with mouths to feed and very little time to run errands, we wanted to extend our support even further. Starting this week, we are pleased to be partnering with Metro to offer them low-cost, individually wrapped take-out meal options, sold directly in the hospital.
These are just a few of the many initiatives put in place to support our teams when they need it the most. You too can show your appreciation by making a donation to the "Together, providing for our teams" initiative.