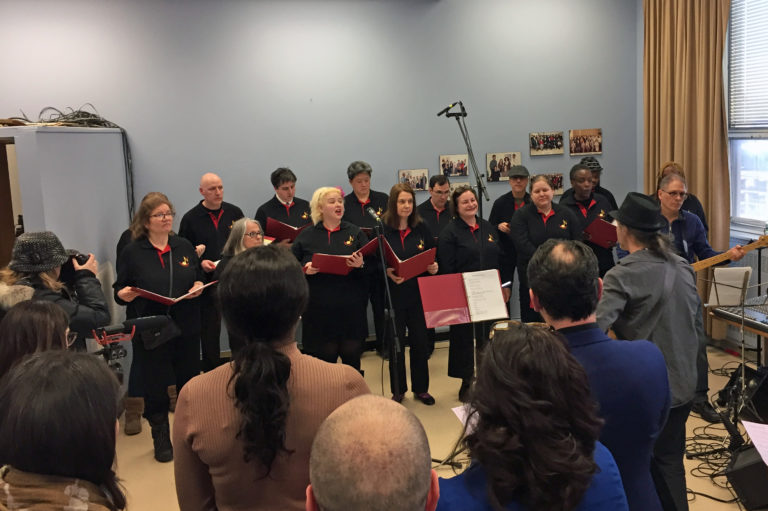 What is music therapy?
When used by professional therapists in all of its facets, music has the ability to heal. At the Montreal General Hospital (MGH), music is used to connect with patients of the Mental Health Mission. Through regular sessions, patients get to access their emotions, express their feelings, and open new doors to healing.
The Music Therapy Program is known for its outpatient choir, Le Groupe MusiArt whose members meet every week to sing and also write their own songs. By doing so, they find new ways of expressing themselves. They develop friendships with each other and, most of all enjoy a pressure– and judgment-free zone.
Learn more