McGill IBD Fundraiser
The McGill IBD Research Group is back in person with their annual fundraiser.
---
A night of comedy with Derek Seguin in support of the McGill IBD Research Group!
Organized by the McGill IBD Research Group through the Montreal General Hospital Foundation, this event raises funds for patient-care at the IBD clinics in the McGill teaching hospitals – the MUHC IBD Centre at the Montreal General Hospital and the IBD clinics at the Montreal Children's Hospital and Jewish General Hospital.
Your generous contribution will help alleviate the gaps in care for the IBD community by supporting the hiring and training of dedicated IBD healthcare professionals, as well as ensuring that the McGill IBD Research Group continues to provide free and accessible educational sessions for those affected by IBD.
This year, the McGill IBD Research Group is hoping to invest a total of $300,000 in IBD care. This includes:
IBD Nurses/IBD Auxiliary & Support Staff: $171,000
Psychologists: $86,000
Awareness building & communication: $35,000
Education events: $8,000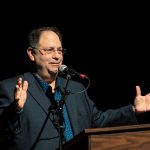 Our honouree this year will be Lorne Mayers, President of the McGill IBD Research Group, for his numerous years of dedicated volunteerism with the Group and bettering the IBD community.
Event Info
Thursday, November 10, 2022
Club Soda (1225 St Laurent Blvd)
Doors open: 7pm ; Show starts: 8pm
Tickets: $300 general admission; $175 for under 35 years old
Light bites will be served before the show.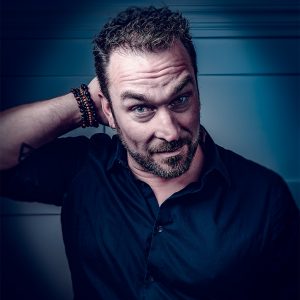 Starring Derek Seguin 
Having received Sirius XM's top prize in Canada's Top Comic competition, Montreal-based Derek Seguin is one of the most sought after stand-up comedians on the international circuit. He has performed at the prestigious invitation-only Just For Laughs Festival numerous times as well as appearing at every other major festival in the country, making several television appearances along the way. He is also a regular and a fan favourite on CBC Radio's "The Debaters". Derek's latest Album, "PanDerek – 1st Wave" was nominated for a Juno award in 2021.
Sponsorship Opportunities
Download this PDF to view all the sponsorship opportunities for this event.
All ticket purchases, sponsorships and donations made to the McGill IBD Fundraiser will be received via the Montreal General Hospital Foundation in support of IBD care at all the McGill University teaching hospitals (the Montreal General, the Jewish General, and the Montreal Children's).
To learn more about the McGill IBD Research Group, please visit their website.
Purchase tickets
Share this event on your social media: