Pharmaprix Run for Women
The largest event series in Canada dedicated to women's mental health.
---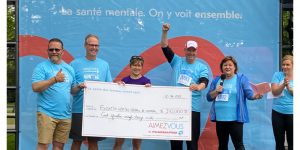 Event: Pharmaprix Run for Women
Distances: 5km, 10km, 1km Little Steps
When: June 9, 2024
Where: Parc Maisonneuve in Montreal (or virtually)
Deadline to register: June 4, 2024
Discount code: CODELIFE5
Once again this year, funds raised for the Montreal edition of this Canada-wide event will be donated to the Montreal General Hospital Foundation to improve access to mental health services and resources for women and the entire community.
For every registration, $10will be donated to the Montreal General Hospital Foundation.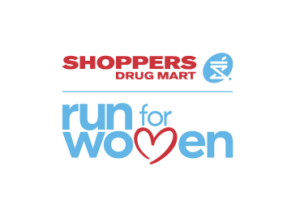 Looking for a team-building activity?
Show off your amazing team spirit and support of mental health and wellness! Sign up your employees to walk/run with their families, friends and co-workers! For every registration, $10 will be donated to the Montreal General Hospital Foundation in support of mental health care. Each employee will receive an official t-shirt and a Pharmaprix swag bag with over $100 in products.
Encourage participation with a unique company discount code: Companes can choose to cover a portion or the totality of their employees' registration fees. Once approved, the code can be used by your staff to sign up for free or at a discount. Email Marie-Claude Lépine, Events & Community Engagement Advisor, at mclepine@mghfoundation.com for more information or to arrange a company code.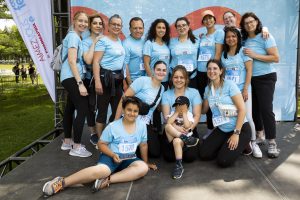 This year, the Run will support two key initiatives:
The Transitional Day Program
is an interdisciplinary program for people living with mental illnesses. Through group and individual activities for people presenting a variety of diagnoses or levels of functioning, this program's approach is centered emergency intervention in crisis situations. The goal of this program is to improve each person's ability to live with their mental illnesses by developing effective coping strategies in order to gain greater control over their situation. This approach takes into account a person's usual coping strategies, the reasons why these strategies are not working at the time of the crisis and helps each person develop new ones. This program helps avoid or reduce hospitalizations and allows people to remain in the community.
Visual Arts Workshops
by Les Impatients encourage artistic expression mainly through drawing, painting and collage. Les Impatients' mission is to help people living with mental illnesses through artistic expression. For people with mental illnesses, these workshops encourage self-expression through creation, increase self-esteem, lead to a sense of belonging to a group, break isolation, improve overall health and reduce hospitalizations.