Run for Women
Together let's walk or run to support women's mental health
---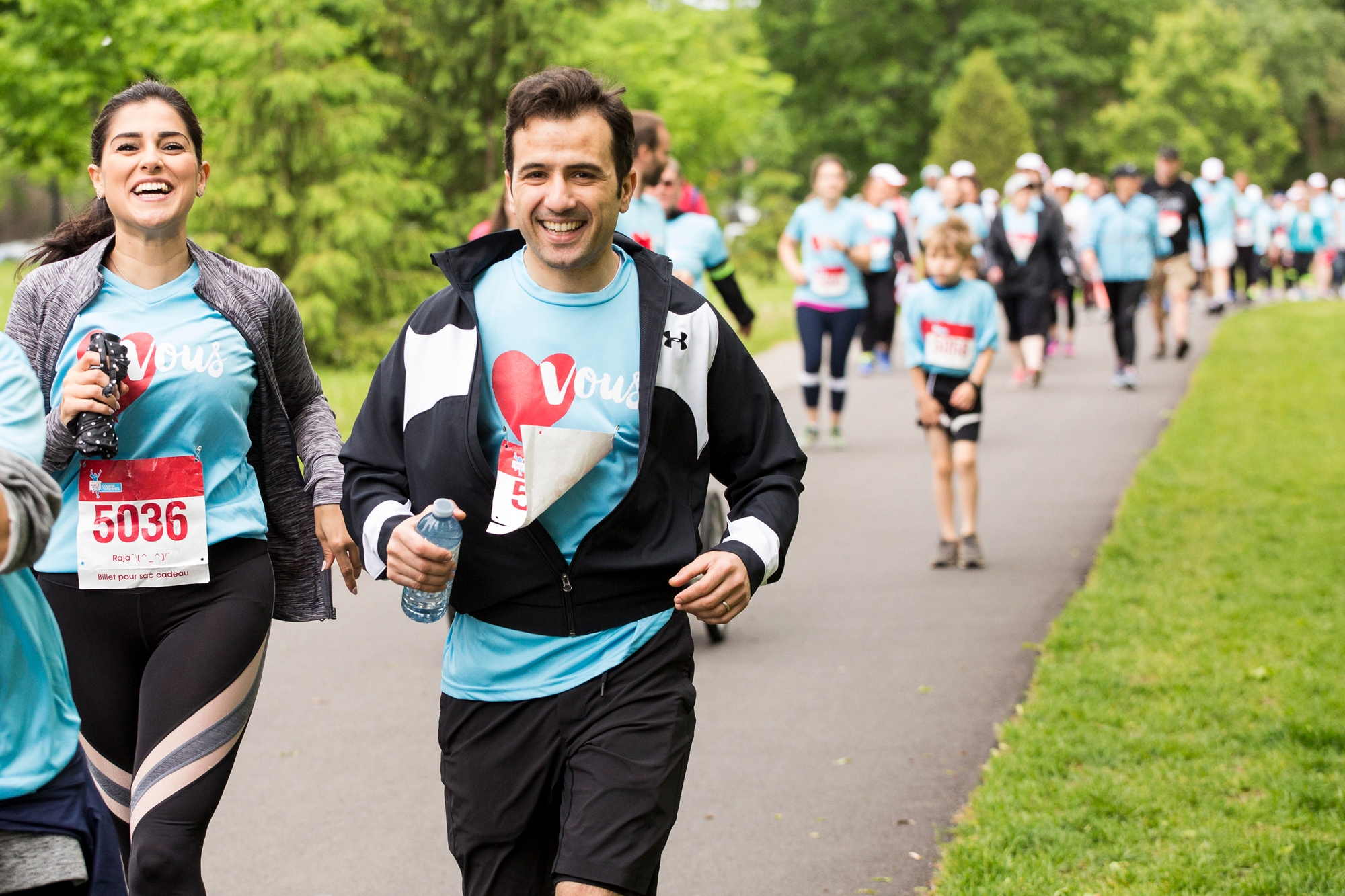 We invite you to join us on June 13, 2020 to help support mental health programs for women at the Montreal General Hospital. Over 1,000 women, men and children will participate in a scenic 5K Walk /Run, 10K Run, or our Little Steps 1K run for kids.
Event: Pharmaprix LOVE YOU Run for Women
When: June 13, 2020
Location: Parc Maisonneuve
Last year the run raised an incredible $221,820 for our women's mental health services. Once again this year, help us support programs and initiatives for women, right here in Montreal.
Walking and running for a cause
Funds raised for the Montreal edition of the Pharmaprix LOVE YOU Run for Women will help support women with perinatal and postpartum depression as well as women with Borderline Personality Disorder.
More precisely, it will allow early prevention and detection of Perinatal and Postpartum depression, a condition affecting one-in-ten women during or after pregnancy. This goal will be reached by:
Examining the relationship between socio-environmental factors during pregnancy and adverse maternal and child outcomes
Testing a new genetic screen to predict treatment-resistant, chronic postpartum depression
Using online, eHealth psychoeducation/prevention strategies to prevent maternal and paternal perinatal depression
Your support will also help us provide care and information to women and families of women living with Borderline Personality Disorder (BPD). BPD is a serious mental illness that can have devastating effects on both the people affected and their loved ones. You support will allow the clinic to:
Hire a social worker and a psychologist, to help women improve overall well-being, leisure skills, and navigate resources and services.
Train and supervise more interns to increase the clinic's capacity and shorten the wait-list.
Host support groups for mothers with BPD, free public lectures for family members and patients with BPD as well as an academic conference for clinicians in the community.
By running, walking, making a pledge or volunteering, together we will increase awareness for women's mental health, expand our pioneering programs, and celebrate the body, mind, and spirit of women in our community.
To register as a single runner or walker, to start a team, join a team or volunteer, please 

click here!