Volunteers make an important contribution to CODE LiFE: The Montreal General Hospital Foundation. Their support and dedication are essential to the success of our fundraising activities.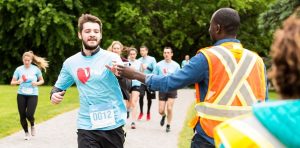 Right now we need your help:
Organizing events
During events
Making calls to thank donors
Do you have time to give, either occasionally or regularly? Please fill out the form below and we will contact you.