It was on a September day in 2017 that the unthinkable happened: while Yoan was finishing his lunch hour at work, his heart stopped beating.
Unthinkable because he didn't have any known heart condition, because he wasn't in the middle of a hockey game or going through time of great stress, and especially because he was only 18 years old.
Fortunately for Yoan, when he collapsed, his father was close by. Acting on instinct, he gave his son a cardiac massage while waiting for the paramedics to arrive.
All the stars must have been aligned that day, because the ambulance arrived in little more than a few minutes. In Messine, north of the Outaouais region, ambulances normally take much longer, but the paramedics had already been answering another call. That made it possible for them to react quickly to Yoan's emergency and restart his heart with a defibrillator.
Initially, they suspected a strong allergic reaction. Upon arrival at the hospital, the doctors thought it might be a case of cardiac arrest, provoked by the medication Yoan was taking for his attention deficit disorder (ADHD).
To understand the causes of the incident, the doctors referred Yoan to Dr. Joza at the Montreal General Hospital, a specialist in cardiac arrhythmia and genetic analysis. The tests she ordered indicated that Yoan was in fact suffering from polymorphous ventricular catecholaminergic tachycardia  (PVCT), a genetic disease that can provoke arrhythmia, syncope and cardiac arrest. To avoid further incidents of the same kind, the doctors performed surgery a few weeks later to install a sub-cutaneous defibrillator.
Danielle, Yoan's mother, still remembers that difficult period very clearly:
"For a mother, it's terrifying to know that your child's heart could stop beating at any moment. The nights were particularly stressful, but I couldn't install a baby monitor in my 18-year-old son's room! At least today, I know that he has his little mechanical angel. That's what we call his defibrillator. And we know his condition exists and we can prepare ourselves and his circle to deal with it."
Considering that Yoan's condition was genetic, the doctors ordered tests for all of his family members: his parents, his grand-parents and his two young brothers. Genetic analysis made it possible to identify the same disease in Yoan's father, his grandmother and his 7 year old brother Logan.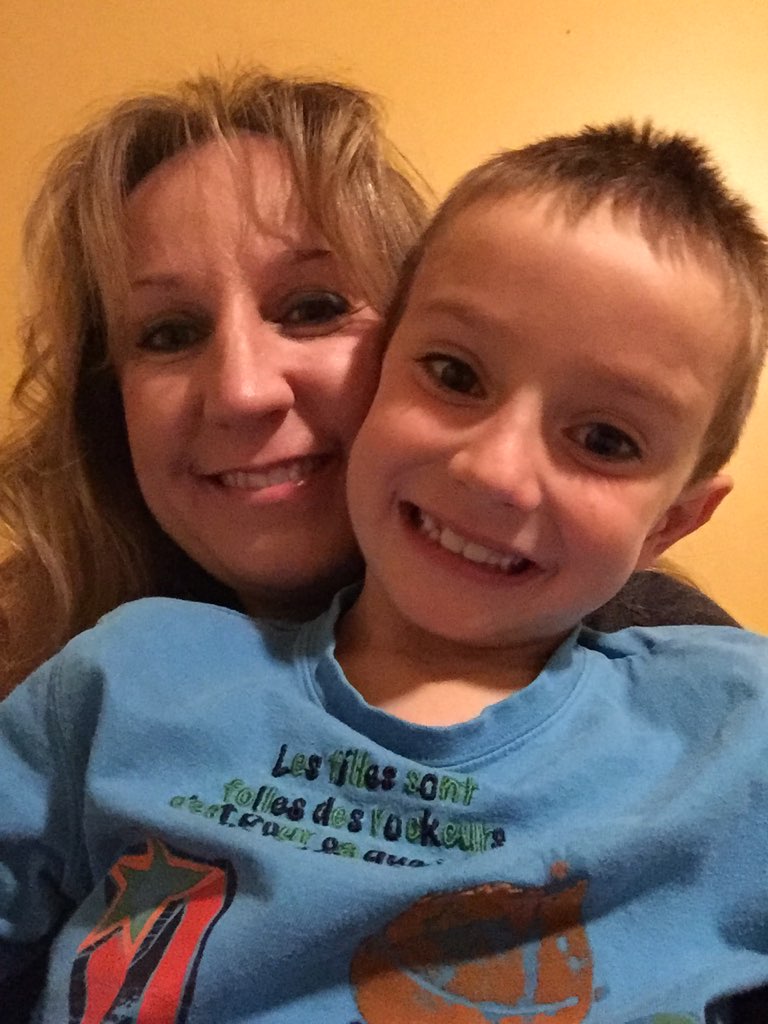 A period of great worry followed, and then further periods of adaptation and decision-making. Today, a year after Yoan's incident, Danielle feels lucky that her family had access to those genetic tests and to state-of-the-art treatments.
"At least we know what to expect and especially what to do to avoid the worst for my husband or my sons. Together, with the help of Dr. Joza and her team, we made a game plan. Logan, my youngest son, has started treatments and the community has come together to buy a defibrillator, which we always carry with us. The elementary school also has one and soon we hope to have one in the school bus."
Yoan and his family are participating in a research project at the Montreal General Hospital to help Dr. Joza and her team deepen their understanding of cardiac diseases resulting from genetic disorders.
"I would really like to thank Dr. Joza and her team for their support throughout this difficult time. They were so kind and attentive. They took the time to fully explain things to us and they were very professional. For my family, it made all the difference."
Yoan and his family's story once again shows that everything can change in an instant. Help us offer vital care by making a donation today to CODE LiFE: the Montreal General Hospital Foundation.