Philanthropy as a Family Value
---
"I became enthralled by the Montreal General Hospital very quickly," says André Desmarais of his first connection with the Montreal General Hospital almost thirty years ago. "I had just arrived in Montreal and had always been interested in medical care.
I was invited to join the Montreal General Hospital's fundraising campaign at the time, and I met with the famous Dr. David Mulder to discuss their needs," he recalls. "If you know Dr. Mulder, you know there is only one answer: it's Yes."
And so Desmarais became an integral part of that earlier campaign, where he was particularly engaged with the initiative to transform the hospital's trauma facilities to qualify as a level one trauma centre.
Today, Desmarais, and his wife France Chrétien-Desmarais serve as co-chairs of the CODE LiFE Campaign, along with Andrew Molson and David McAusland.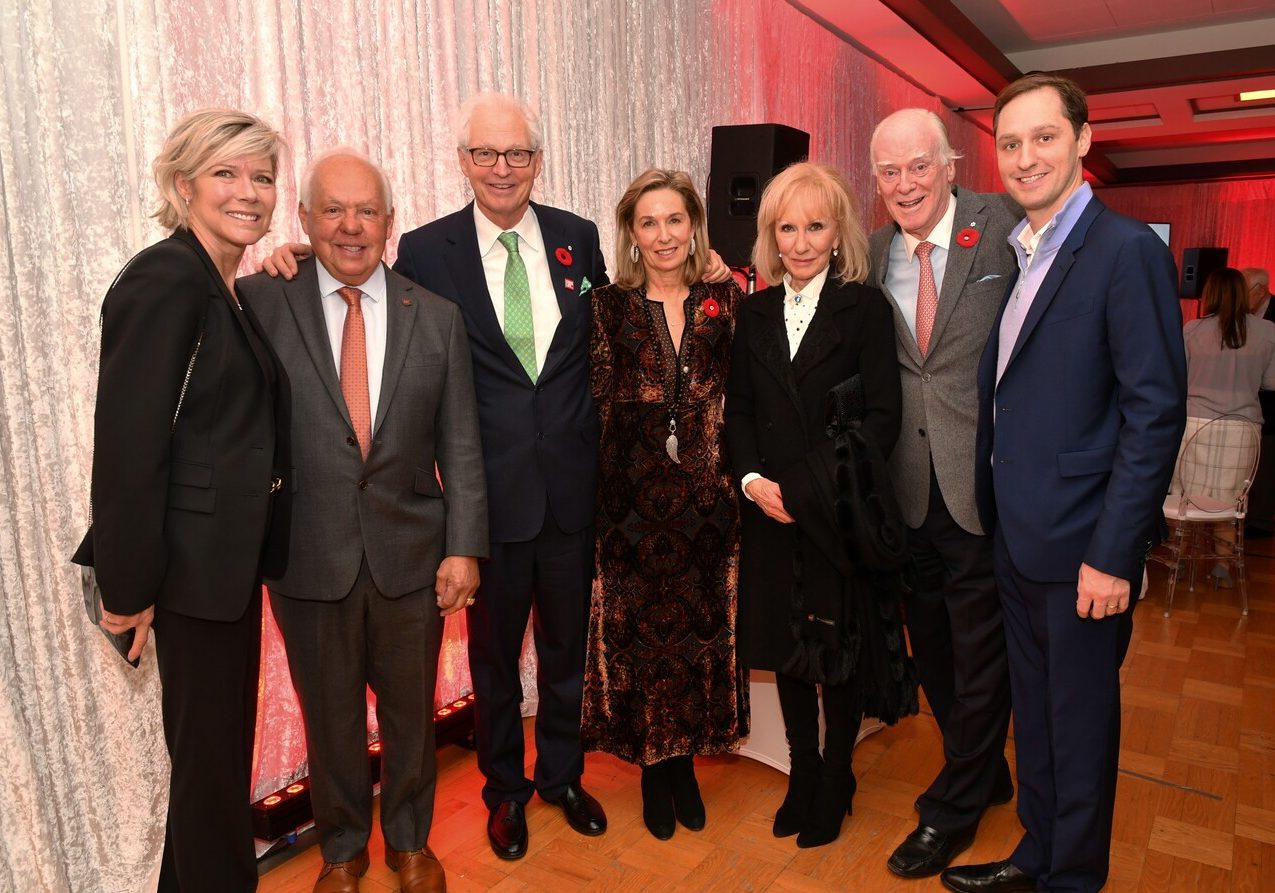 "We have been very attached to the hospital for a long time, so it was an easy decision to take part in CODE LiFE," he says. "Especially as the Montreal General Hospital has a lot to be proud about, including a tremendous heritage and a profound importance to the city's social stability. Often you don't really think about the hospital until something happens to you and you end up there.
But then, you truly appreciate it," he says. Desmarais speaks from experience that extends beyond fundraising. "I have been a patient of the hospital a few times and I was obviously very well treated because I'm alive," he laughs. He credits much of the hospital's success to the quality of people that it has been able to attract.
"Institutions have different 'feels,' and the Montreal General Hospital has a great 'family feel.' Dr. Mulder and others like him have really shaped the hospital's genetic persona."
The current COVID-19 pandemic has underlined the importance of hospitals and healthcare workers. "We see the devotion not just of the doctors but of all the people in the hospital, working together to serve the community," says Desmarais. "We see them taking risks, night and day. Their efforts are truly heroic."
During these difficult times, the Montreal General Hospital Foundation is supporting this heroism with its Code Life Ventilator Challenge. "The challenge is a brilliant idea that can really make a difference by supporting groups to design inexpensive, easy-to-build but functional ventilators," Desmarais stresses. Adds Ms. Chrétien-Desmarais, "We're stepping out of the box with this project, which can have a worldwide impact." And stepping outside the box is essential, she stresses. "Healthcare has to be innovative. The world won't be the same when we're finished with COVID-19. It is making us test new ways of working in healthcare."
The investments in the Montreal General Hospital from funds raised by the CODE LiFE Campaign will enhance its position it as a leader in health care and research. "I'm very confident that the leadership team will design facilities and programs that will put them at the forefront of medical care," says Desmarais. That said, there remain some points of contention, such as the inclusion of helicopter-evacuation facilities for the Dr. David S. Mulder Trauma Centre – something that both Dr. Mulder and Desmarais support, but which has yet to receive government approval. "Obviously it is better for the Trauma Centre if they had it. And to make the centre world class, they probably need to have it," he says. "But that is a negotiation that must be undertaken with the Quebec government."
"Our children have seen us involved in many different causes, so it's natural they share some of our interests. We've encouraged them to be active in the community and they enjoy it," says Chrétien-Desmarais.
As the son of renowned entrepreneur and philanthropist Paul Desmarais Sr., Desmarais was raised with a firm commitment to the idea of philanthropic responsibility. He and Chrétien-Desmarais have passed on this commitment to their own offspring, and their son Olivier now sits on the Montreal General Hospital Foundation's Board of Directors.
"I really like to see continuity over generations," says Desmarais. "Look at the Molson family and the incredible contributions they've made to this institution and others over many generations. We are particularly happy Olivier is taking on this role with the Montreal General Hospital Foundation."
As Desmarais adds, "People who have the benefit of being able to lead quite a good life should find ways of giving back to society." With a long history of doing just that, André Desmarais and France Chrétien-Desmarais have established themselves as role models of philanthropic leadership.