Turning a Traumatic Brain Injury into an Opportunity to Help Others
---
After experiencing major symptoms, going through surgery and rehabilitation: time to raise awareness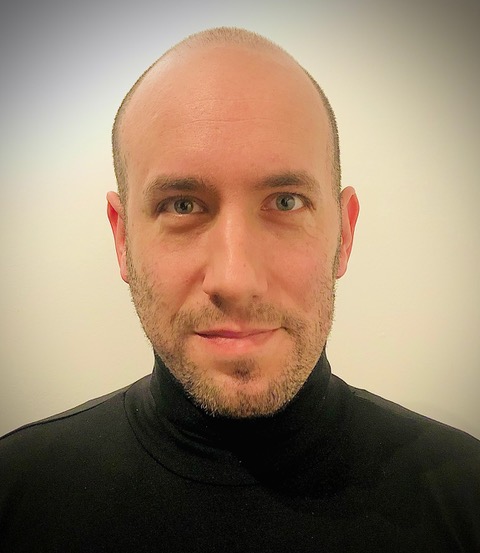 John has always been passionately involved in helping his community through various institutions and causes, but until recently, his involvement had never been so closely linked to his own health experiences.
John initially approached the Montreal General Hospital Foundation in the hope of finding a way to support traumatic brain injuries and research by organizing a fundraising event, but when COVID-19 hit Canada and the world, everything came to a halt. He had to rethink in order to set the plan back in motion.
Cancelling was not an option for John! Instead, he decided to turn his event into a virtual fundraiser using a platform known as action.codevie.ca that was developed by the MGH Foundation.
By using the platform, I am able to solicit my network – people from different walks of life – to support a cause that is close to my heart. It's been great so far! I compose personalized messages for each person or send it out in real time. Then, by following the progress of my fundraiser I can see who has been impacted by the cause when I invite people to make a donation. It has given me a platform to share my story which otherwise might not be so easy to explain over the phone or in a quick email.
The Triggering Event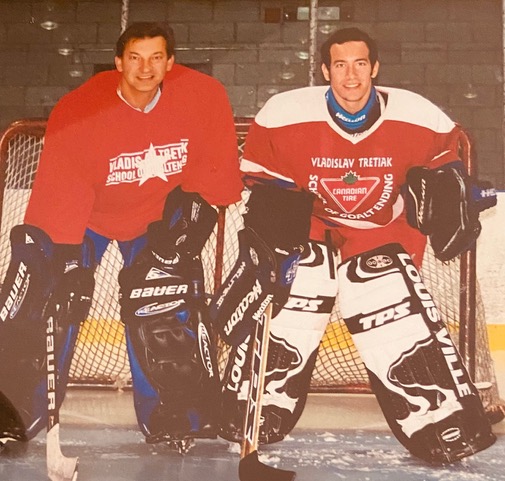 John is a long-time hockey aficionado and fan. He played at a competitive level for many years until the age of 16, when he was sidelined for a year after brain surgery. He went through rehabilitation and physical therapy and continued to play for several seasons, until finally hanging up his goalie pads at the age of 24 after continued head injuries.
In 2019, John joined us for the first edition of our fundraising event Hockey 911.
I would say that my participation in Hockey 911 lit the spark for me. I was touched to see all these people gathered and hear some of the players I grew up admiring and watching as a kid talk about what their injuries meant to them and I felt how much this was giving back to our community. It literally made me want to stand up and tell my story too!
It became clear to me how head injuries affect so many of us and should not be stigmatized. Instead, these conversations should be shared with everyone and anyone who will listen. I will always be grateful and never forget how far I have come and recognize all the incredible work of the medical teams that helped me get back on my feet.
A Very Personal Story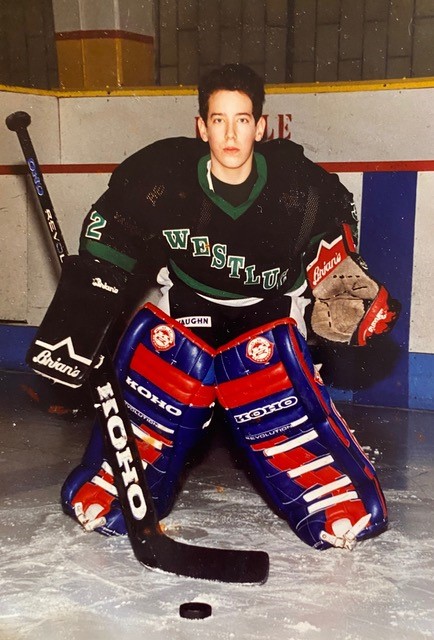 I've seen the other side of things as a patient. At 16, I was literally on my back for months after suffering those head injuries playing hockey and snowboarding. The immediate side effects prevented me from sitting and moving properly or walking long distances. I had to undergo 14-hour corrective brain surgery to overcome it all.
In my first physical therapy session, there was a boy my age next to me who had a similar surgery. After a few grueling months, my rehabilitation was going very well, and I could stop rehab at the hospital and start skating again. The other boy was not as fortunate, his rehabilitation was not as successful, he could not even stand without assistance. Witnessing that shook me to my core.  
I promised myself that I would never forget him and what he went through and that I would use this awareness to help others in a similar situation. I know that not everyone has the same experience in life. That is why it is important for me to raise awareness for brain injury prevention, rehabilitation and support research for those people who are suffering.
With his first fundraiser using the platform action.codevie.ca, John's goal is to raise $70,000 in support of the fellowship of a resident in the trauma intensive care unit.