Together, Providing for our Teams
---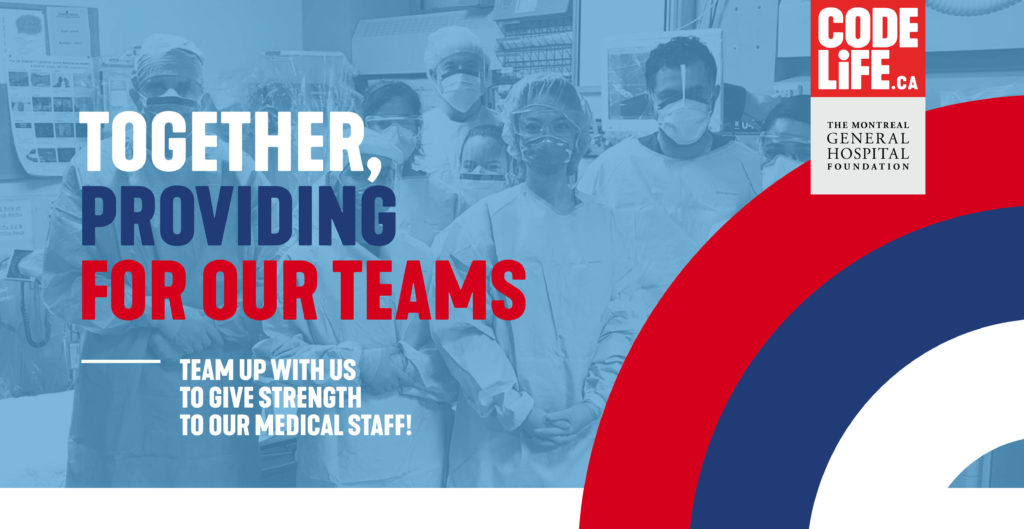 Medical teams at the Montreal General Hospital are working long hours in most difficult conditions to provide vital care to patients affected by COVID-19 and to continue to care for patients who are suffering from other critical illnesses.
Those people take care of us. Let's lend a hand and care for them too.
We are launching an initiative called "Together, providing for our teams" to support medical teams at the MGH, by providing them with healthy and nutritious snacks and meals, as well as additional safety equipment.
Team up with us to give strength to our medical staff! Your donation will allow us to supply our teams, to help them fight COVID-19.
Thank you for your vital support.
MAKE A GIFT
Donations will support urgent COVID-19 needs at the MGH.