$1.6 M in Research Awards: A Successful Event Inspired by Fantastic Leaders and the Impact of an Outstanding Mentor
---
A Glimpse of the 2023 CODE LiFE Research Awards
This year's CODE LiFE Research Awards were celebrated at Maison Alcan on October 5. It was a special occasion designed to recognize the 60 recipients who stand out for their innovative ideas and inspiring vision for better healthcare.   
In addition to awarding the $1.6 million in awards, the event also honoured an exceptional person and mentor, Dr. Phil Gold, with a touching tribute. Over 100 people gathered to mark this unique occasion. Learn more about Dr. Phil Gold here.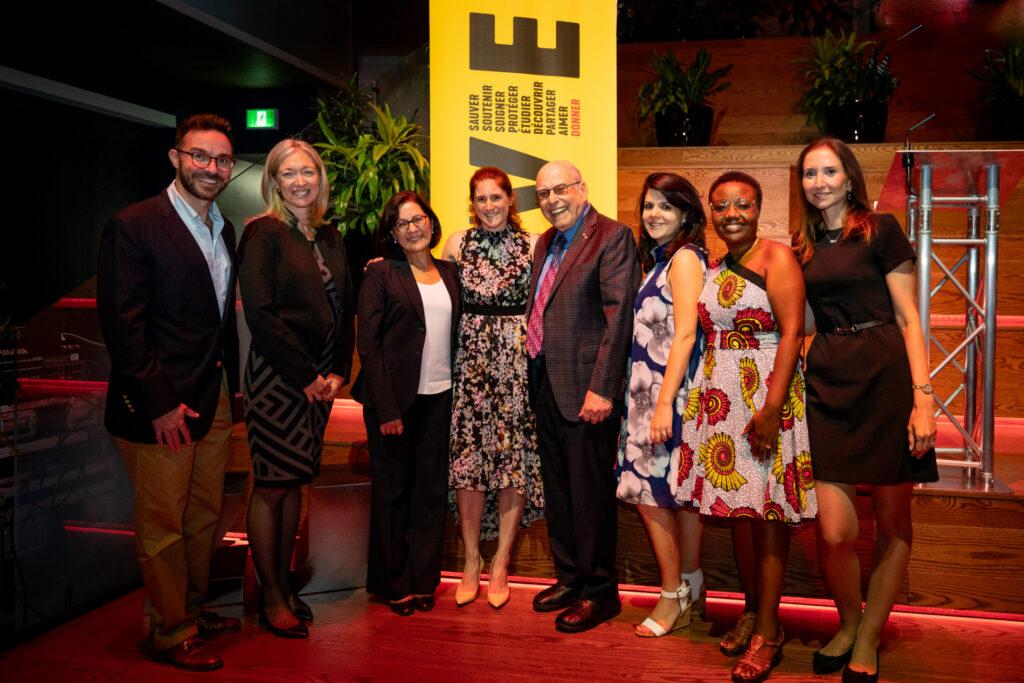 Congratulations to the researchers and a huge thank you to our partners and donors. Our warmest thanks to our collaborators, the Research Institute of the McGill University Health Centre (RI-MUHC) and the Cedars Cancer Foundation. We are privileged to be surrounded by visionary medical leaders and generous philanthropists, reflecting our shared vision for the future of healthcare.   
One of the top research projects being rewarded this year is led by rising local doctor Anthony Bozzo. With his impressive background in orthopedic oncology, treating sarcomas, combined with his expertise in AI, Dr. Bozzo aims to revolutionize the way patient data is analyzed to deliver better treatments, more tailored to each individual. Ultimately, his goal is to predict the risk of metastasis and the chances of survival for people affected by cancer. Learn more about his project.