A $2.7 Million Donation to Support Nursing Education
---

On this International Nursing Day, the Montreal General Hospital Foundation is pleased to announce a gift of $2.7 million to support nursing-specific education and innovation initiatives, including $1 million to facilitate access to university education.
This generous gift from the estate of Herta Vodstrcil will be invested in scholarships for current and future nurses at the McGill University Health Centre (MUHC) as well as in simulation-based training over the next three years.
Specifically, $1 Million will be allocated to launch a Tuition Reimbursement Program will be allocated $1M to enable CEGEP-level and newly-hired nurses to complete their university education.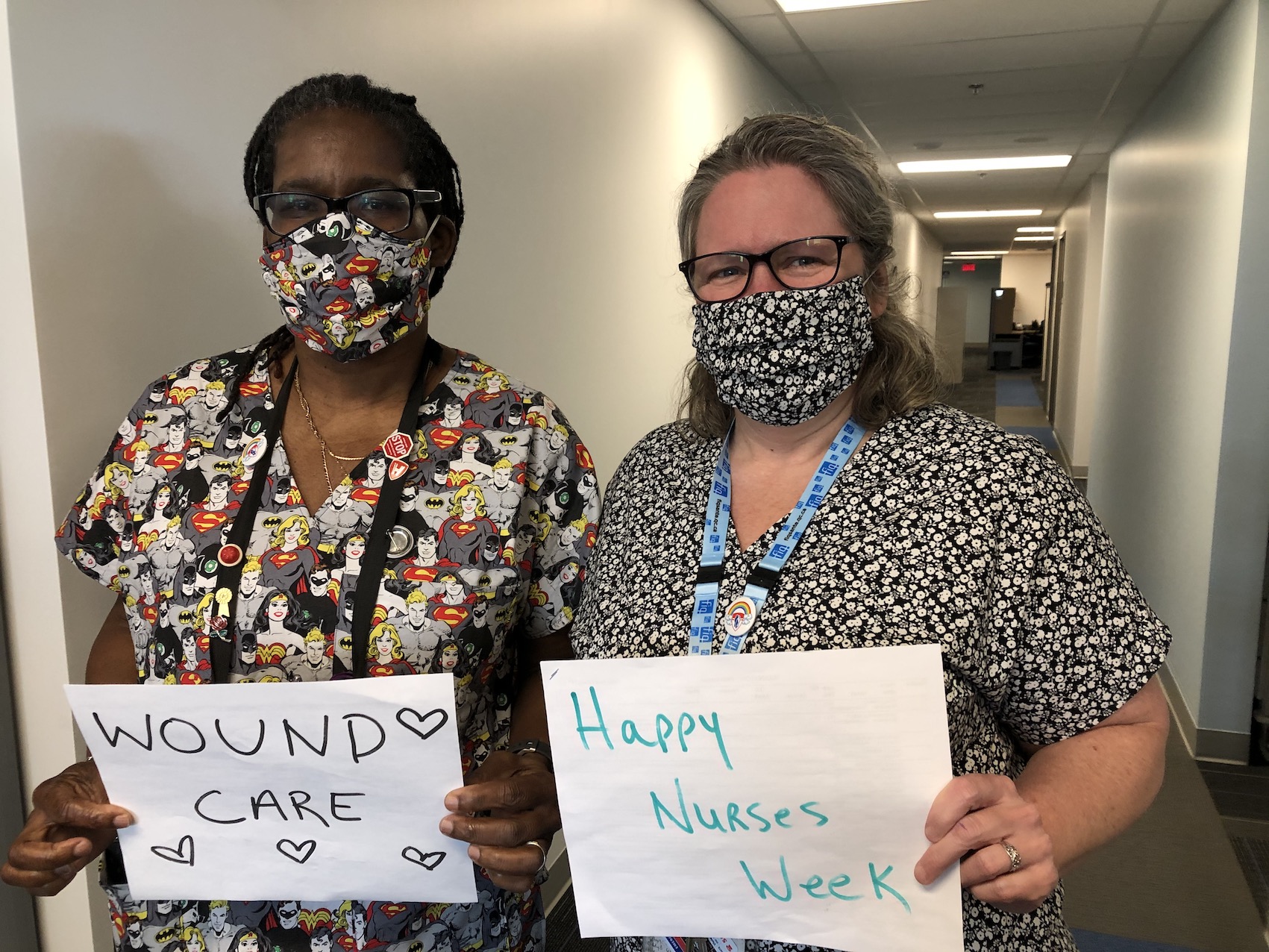 "Nursing education is essential to providing the best possible patient care. The recruitment and retention of nurses are two very important issues for the MUHC at this time and these scholarships allow us to encourage the pursuit of university studies for our current employees as well as for our new recruits. We are delighted with this good news that recognizes the importance of investing in our profession. On behalf of the entire MUHC nursing team, thank you for this generous gift. "
– Chantal Souligny, MUHC Director of Nursing
The scholarships will be available as of September 2021. Full details on how to access them will be announced in the coming weeks.
In addition to the Tuition Reimbursement Program, the generous gift received from Mrs. Vodstrcil's estate will provide a major boost of $1.7 million to support a Simulation and Interprofessional Learning Program at the Montreal General Hospital. The simulation program will be a central resource to support nursing education. Part of the donation will fund the acquisition of state-of-the-art simulation equipment, providing nurses with even more advanced learning opportunities based on real-life situations.
A legacy worthy of the Vodstrcil family
Herta and Tomo Vodstrcil fled Czechoslovakia in the 1940s. They immigrated to Canada where they began a new life, raising two children and running a successful dental supply business. Herta Vodstrcil passed away in 2014 at the age of 98. The estate was settled after the death of their youngest son, Peter, in January 2021.
"Through Mrs. Vodstrcil's legacy, the Montreal General Hospital Foundation is pleased to be able to contribute to the advancement of nursing at the MGH-MUHC. An investment of this magnitude positions the MGH-MUHC as a unique place to practice nursing, a profession in constant evolution. Our nurses have an extremely important place within our medical teams, and they play an essential role in the experience of our patients, who they accompany during moments of great vulnerability."
– Jean-Guy Gourdeau, President and CEO, Montreal General Hospital Foundation
The Montreal General Hospital and the MUHC are affiliated with the Ingram School of Nursing of McGill University. Thanks to the generosity of its donors, the Montreal General Hospital Foundation has supported many nursing initiatives over the years.