Stephanie Riddell to succeed Jean-Guy Gourdeau as President and CEO
---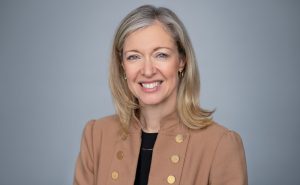 MONTREAL, February 7, 2023 – The Board of Directors of the Montreal General Hospital Foundation is excited to announce the appointment of Stephanie Riddell to succeed Jean-Guy Gourdeau in the role of President and Chief Executive Officer, on April 1st, 2023.
"Over the past eight years, Jean-Guy's leadership has helped forge a strong, innovative, accountable organization with a supportive team spirit dedicated to the MGHF's community of donors, medical teams, patients and partners. His work with the Board of Directors and the Foundation team has been exemplary and has allowed the MGHF to grow both in terms of its size, impact and community awareness. Jean-Guy and the management team reshaped the MGHF into a dynamic organization, at the cutting edge of best practices in philanthropy, known for its responsiveness to evolving donor needs and to medical leaders who want to have an impact on as many patients as possible," said Jean-Christophe Bedos, Chair of the Foundation's Board of Directors.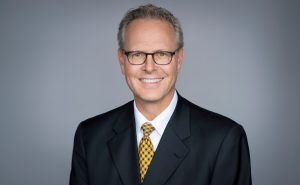 "It has been an immense privilege to serve at the Montreal General Hospital Foundation and contribute to its mission," said Jean-Guy Gourdeau. "With over two hundred years of serving the community, the Montreal General Hospital and its Foundation are cornerstones in the community. Generations of medical leadership have advanced patient care with support from community, with whom they have worked in partnership to propel innovation and excellence. I want to thank our donors, volunteers, medical professionals, partners, staff and families of the MGHF for their trust, loyal support, dedication and leadership. I will cherish the many relationships made during my tenure."
Stephanie Riddell joined the Montreal General Hospital Foundation in 2017 as the Vice-President, Development.  For over six years, she has worked closely with hospital leadership and the community to raise funds and awareness for priority healthcare needs.  In particular, she oversaw the Code Life Campaign, which raised over $110 million for vital care, exceeding the original target. Prior to joining the MGHF, Ms. Riddell worked for her Alma Mater, McGill University, most recently as Senior Philanthropic Advisor.
"Through this appointment, the Board of Directors is recognizing her leadership and her ability to engage with all stakeholders in an authentic, passionate and collaborative way," says Jean-Christophe Bedos. "Since her arrival at the Foundation in 2017, Stephanie has inspired medical leaders to build innovative, impactful, achievable initiatives and has done an outstanding job of communicating these philanthropic investments to a network of funding partners. Through her leadership and stewardship, donors' loyalty and subsequent philanthropic investments have increased substantially. The quality of our relationships with donors, medical leaders and volunteers have greatly improved during Stephanie's tenure. Our Foundation has ambitious goals, and Stephanie will continue to build our organization and bring it to the next level as we celebrate the 50th anniversary of the Foundation this year."
"Given the history and leadership role the foundation has in our community, and working alongside a compassionate group of donors, partners, medical leaders and volunteers, taking on this new role is a great honour," said Stephanie Riddell. "With their support, and the driven, dedicated team of professionals at the Foundation, we can have a tremendous impact on delivering innovative solutions to benefit our patients and our healthcare system. I would like to thank the Board of Directors for their trust and express my gratitude to Jean-Guy, a true mentor since I joined the MGH Foundation. The challenges facing patients and our healthcare network may be daunting ones, but together, I am convinced that we can rally to deliver impactful solutions and lead change."
Stephanie Riddell will officially start her new role as President and Chief Executive Officer on April 1, 2023. Jean-Guy Gourdeau will remain on the management team as Senior Advisor to support a smooth transition until June 15 after which he will remain an active member of the Board of Directors until the end of his ten-year-term in June 2024.
The Foundation is also excited to announce that Alexander King, presently Senior Director, Strategy & Planning, will take on the role of Vice-President, Development as of April 1, 2023.
We warmly thank Jean-Guy Gourdeau for his exemplary work and congratulate Stephanie Riddell on her appointment as President and CEO.
Jean-Christophe Bedos
Chair of the Board of Directors
Montreal General Hospital Foundation