Étoile CODE ViE Recognition Program – Portrait of Dr. Howard Margolese
---

''I feel I can make a difference in people's lives. I hope I do.''
Dr. Howard Margolese is a talented psychiatrist who wears many hats at McGill University Health Centre (MUHC). He is the MUHC Clinical Psychopharmacology & Therapeutics Unit Director, the Director of PEPP-MUHC (Program for the Evaluation and Prevention of Psychosis) and the Schizophrenia Program Director.
With such an impressive resume, it is no coincidence that he received an Étoile CODE ViE. The gifts sent to our Foundation in his honour demonstrate the positive impact of his care on patients.
Dr. Margolese started his career in the Clinical Pharmacology and Toxicology residency program (which he has now taken over as Director) at the MUHC in 2001 and has worked there ever since.
Colleagues' Impact on Dr. Howard Margolese's Practice
Why did you choose to stay at the MUHC throughout your career?
''I've always enjoyed working in Psychiatry. My colleagues are excellent. They are understanding, respectful, and helpful, and always want to provide excellent care for our patients. We have a common vision of how to treat psychosis and schizophrenia. So the main reason I've stayed is because I enjoy working with such a great group of people,'' explains Dr. Margolese.
By colleagues, Dr. Margolese does not only mean the psychiatrists; he means the entire team since they focus on a team approach in all their programs. This collaborative interdisciplinary approach involves psychiatrists, patients and their families, nurses, social workers and other professionals.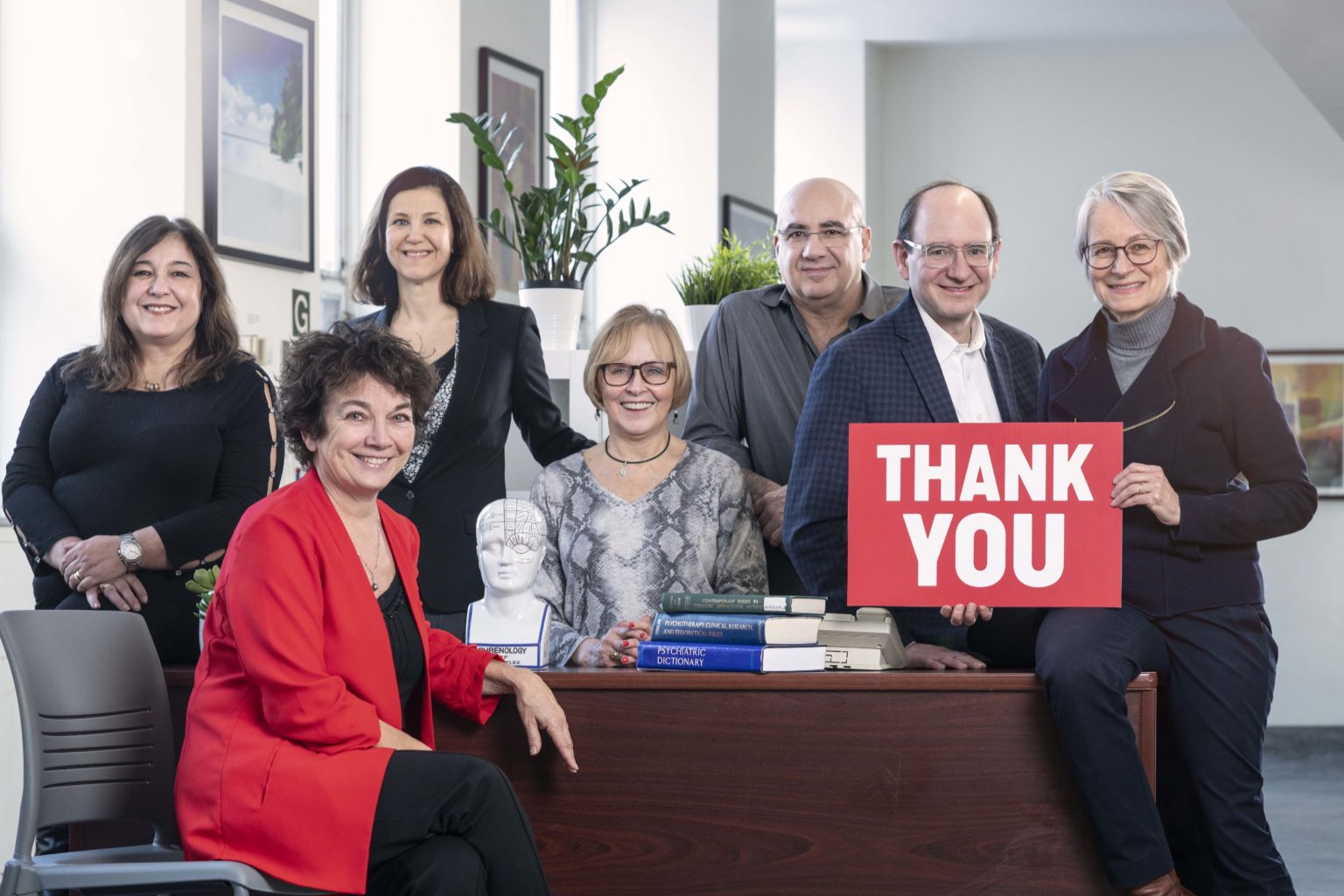 The Reasons Behind His Dedication
Dr. Margolese is passionate about his work. ''I feel I can make a difference in people's lives. I hope I do.'' Beyond working for people's wellness, he mentioned that getting feedback is an important part of the job. Reacting the right way, by being respectful when people disagree, working with them nonetheless and having a positive attitude makes all the difference.
It's All About the Stories
According to Dr. Margolese, every person has a story. ''What I like about my job is that even if people have the same diagnosis, their stories are always different. I enjoy listening to people's stories and try to understand how they got to us. Our goal is to help them when they get off their life trajectory, to get back to a positive direction so they can achieve their goals.''
Dr. Margolese's advice to anyone who would like to work as a psychiatrist is: 'Be curious, diligent, hardworking, humble and have an awareness that we don't have all the answers. We don't know everything, but nonetheless, we are trying to help each individual patient achieve their optimal and best outcomes based on the knowledge that we have today.''