Étoile CODE ViE Recognition Program – Portrait of Dr. Peter Jarzem
---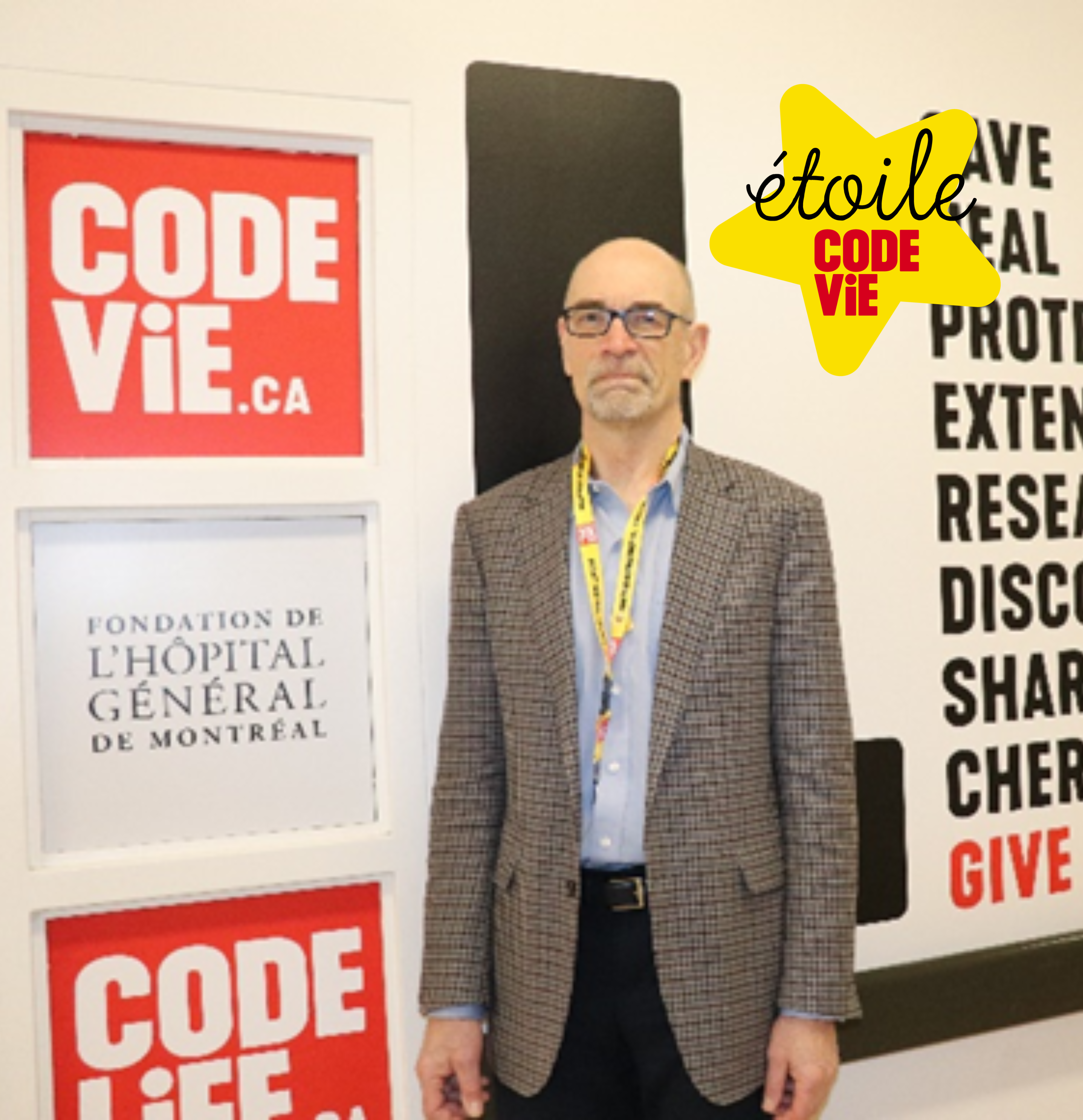 Dr. Peter Jarzem, Orthopedic Surgeon at the MGH-MUHC, is the Injury Repair Recovery Program investigator at the Montreal General Hospital. He truly is the definition of going above and beyond for the well-being of patients. His current focus is on enhancing results for patients by improving surgical techniques. In addition to working towards upgrading standards of care for patients here in Quebec, he has been involved in humanitarian missions to Haiti, and most recently to Poland. He spends a significant amount of time on these missions abroad. His next mission is coming up in the next few months.
He received an Étoile CODE ViE because of his strong devotion towards helping the most vulnerable, in particular for the many surgeries performed on wounded Ukrainians during his most recent humanitarian mission to Poland. 
Stepping Up When Needed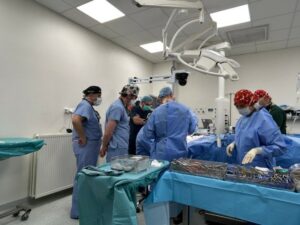 Dr. Jarzem contributed to performing successful surgeries on numerous patients on his humanitarian journey. The team in which he was part of (Canadian doctors and other medical professionals) performed more than 45 surgeries on 26 Ukrainian patients, from November to December of 2022.  The procedures not only changed many lives, but the knowledge and skills shared with on-site teams will enable them to offer the best possible care going forward. In other words, these humanitarian actions have a profound and lasting impact.
While this mission had many purposes, such as teaching Ukrainian and Polish surgeons specific craniofacial reconstruction procedures, it also provided on-the-ground assistance to wounded and endangered victims. For Dr. Jarzem, volunteering his time is the very least he can do. ''We are so fortunate in Canada to have everything we need. We are able to give a lot to people who are in far worse situations, so why not help more? I want to help to the best of my ability,'' he mentioned.
This fundamental work is possible through the Canadian Ukrainian Foundation and the Canadian Ukrainian Surgical Assistance Program. Through these humanitarian missions, they aim to help those in greatest need in the most useful way possible.

Dr. Jarzem's Current Needs at the MGH
To accomplish this incredible work and build up the knowledge that benefits people around the world, Dr. Jarzem needs additional human resources and financial support. That's why he is raising funds to hire two Ortho Case Managers at the Montreal General Hospital. The "Case Managers" are nurses with specific skillsets, who will have the responsibility to manage the overall physiological and psychosocial assessments and responses of patients and their families.
Dr. Jarzem strives to provide the highest quality of care with the finest team. Therefore, these professional resources play a key role in his work at the Montreal General Hospital. They will ensure that every patient with a serious injury who requires orthopedic services and surgical management receives the very best care.