More Than Just Listening, Genuine Understanding
---
When challenged with mental illness or addiction it's difficult to see what will come next, to believe that one day our life will get better. It's all the more difficult when the problem is psychological in nature, affecting our mental health and our ability to keep things in perspective or even to take action. Thankfully, Peer Mentors from the Recovery Transition Program (RTP) offer another perspective, one of hope and recovery.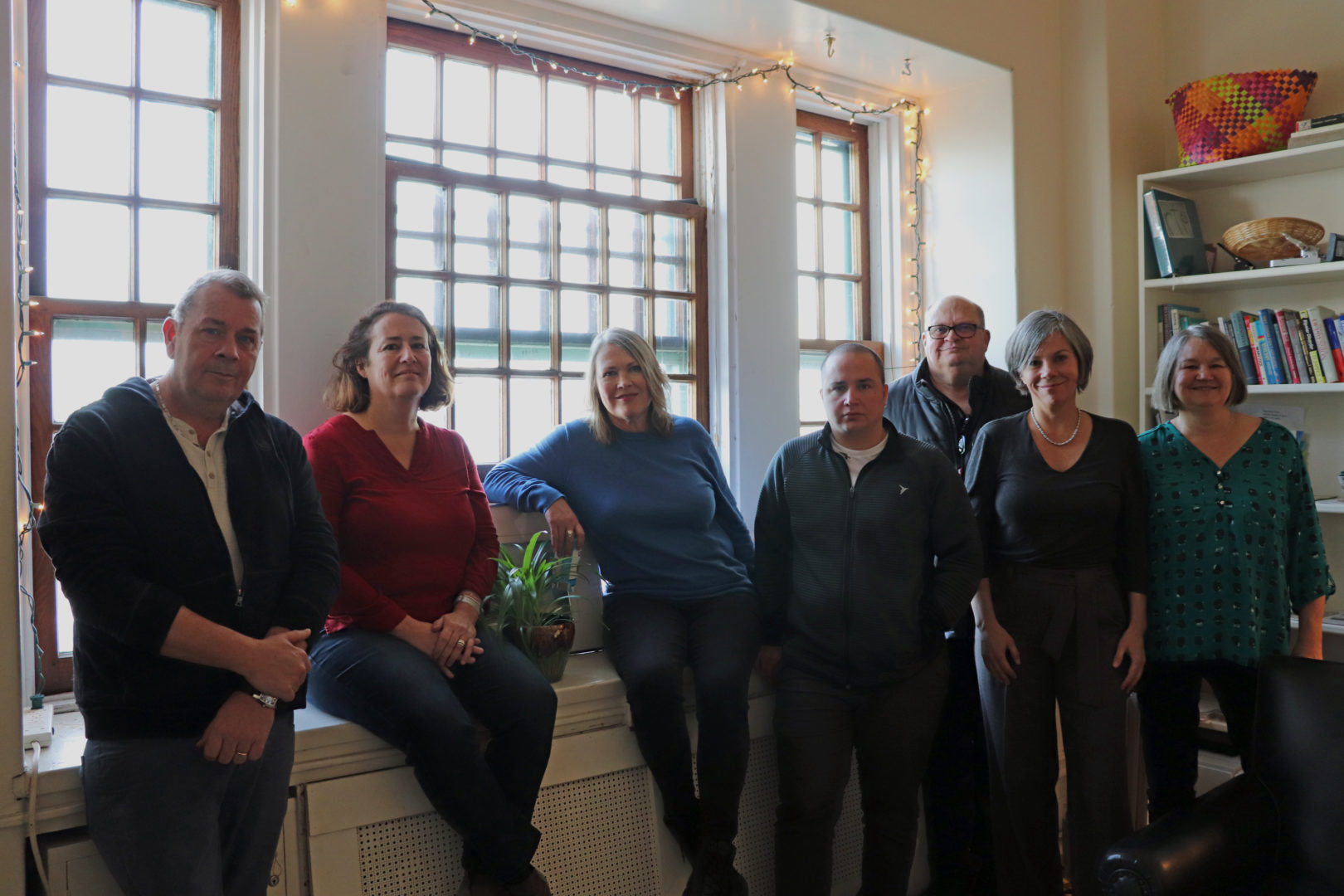 All Peer Mentors are current or former patients of the Mental Health Mission; they now give their time to help other patients who are currently receiving treatment, and have been referred to the RTP by their Healthcare Provider. They have completed an intensive training course to provide individual support for people who are currently going through similar challenges to those they themselves faced in the past.
The objectives are clear: to share lived experience, provide a sympathetic ear, guide patients towards the resources they need to improve their quality of life, and ultimately reduce the stigma and isolation that surround mental health issues and addiction.
"We work in collaborationwith clinical staff and serve an important role in the experience of psychiatric patients," explains Patricia Lucas, Coordinator of the Recovery Transition Program. "Peer Mentors offer support by listening without judgment, and share their personal experience in recovery with the hope of helping another along the way. They are examples that yes, it's possible to recover and lead a meaningful life. Peer Mentors also discover that through the experience of helping others, they are reinforcing their own recovery through a renewed sense of purpose.  Their illness no longer shameful, but a place to connect with others, with compassion."
By agreeing to participate in the program, the mentors commit for a minimum of one year, during which they meet each of their mentees (often, mentors support more than one person at a time) for sessions of one hour per week, for a total of 12 weeks.
What motivates them to make this kind of commitment to perfect strangers? It's simple: the desire to help those who are struggling with a condition that is often misunderstood—much like the now-mentors had to do in the past.
"It's not easy to live with a chronic illness, and even less so when it's invisible," Patricia Lucas continues. "Members of the medical team, friends and family can show openness and concern, but if they have never been through a similar ordeal, it's difficult for them to reach the same level of empathy that peer-mentors are capable of showing."  Empathy is truly at the heart of the RTP program's approach.
Peer Mentors also take part in a weekly team meeting during which they discuss any difficult situations they have had to confront and questions that have come up in their last sessions. These meetings are, in a sense, an extension of the program, since they provide attentive listening, a humane approach, and support for the mentors—individuals who, in drawing on their knowledge and experience, strive to make a difference in the lives of others in pain.
The RTP program is beginning its fourth year and its impact can already be felt within the Mental Health Mission, where it is delivered in tandem with other programs and services. It is largely supported by the Montreal General Hospital Foundation.
To make a donation to help the RTP program pursue its support program, please click here.