The Satoko Shibata Family Heart Centre at the Montreal General Hospital
---
Genetics and Cardiology Are Teaming Up to Prevent Cardiac Incidents
Teams at the Montreal General Hospital (MGH) are adding the final touches to a new space that will combine sophisticated, state-of-the-art technologies to help understand the root cause of inherited cardiac diseases. It bears the maiden name of Mrs. Satoko Ingram, who, with her husband Richard, has been a loyal donor to the Montreal General Hospital Foundation.
The Satoko Shibata Family Heart Centre space was created thanks to a generous $1 M contribution from Richard and Satoko Ingram to the MGH Foundation, allowing this cutting-edge project to see the light of day.
The Cardiology team at the MGH has always been at the forefront of cardiac electrophysiology, whether testing new types of pacemakers and defibrillators, or performing complex ablation procedures to treat patients presenting with arrythmias.
With the new Satoko Shibata Family Heart Centre, our physicians aim to go one step further. Using genetic testing, they wish to understand why certain people develop heart conditions either at a young age or without presenting any of the usual symptoms. The ultimate goal is to then test the entire family for specific genetic conditions and eventually prevent life-threatening cardio-vascular events in other family members.
Led by Dr. Jacqueline Joza, cardiac electrophysiologist and specialist in hereditary arrhythmias, and Dr. George Thanassoulis, cardiologist and epidemiologist, the Centre will have a major impact on the lives of our patients and their loved ones.
"At the Centre, experts in adult cardiology and genetics work to identify and detect hereditary cardiac conditions and provide prevention tools to patients and their families" explains Dr. Jacqueline Joza. "The Centre also offers a wide range of services, including inpatient and outpatient consultations, genetic testing and counselling, a full assessment of risks related to personal and family history, screenings and individualized treatments, and, of course, a complete education program."
The people behind it
Renovating a new wing for Cardiology during a pandemic, was not an easy task, but it is one that the MGH teams are very proud to have achieved.
And of course, none of this would have been possible without the support of philanthropy.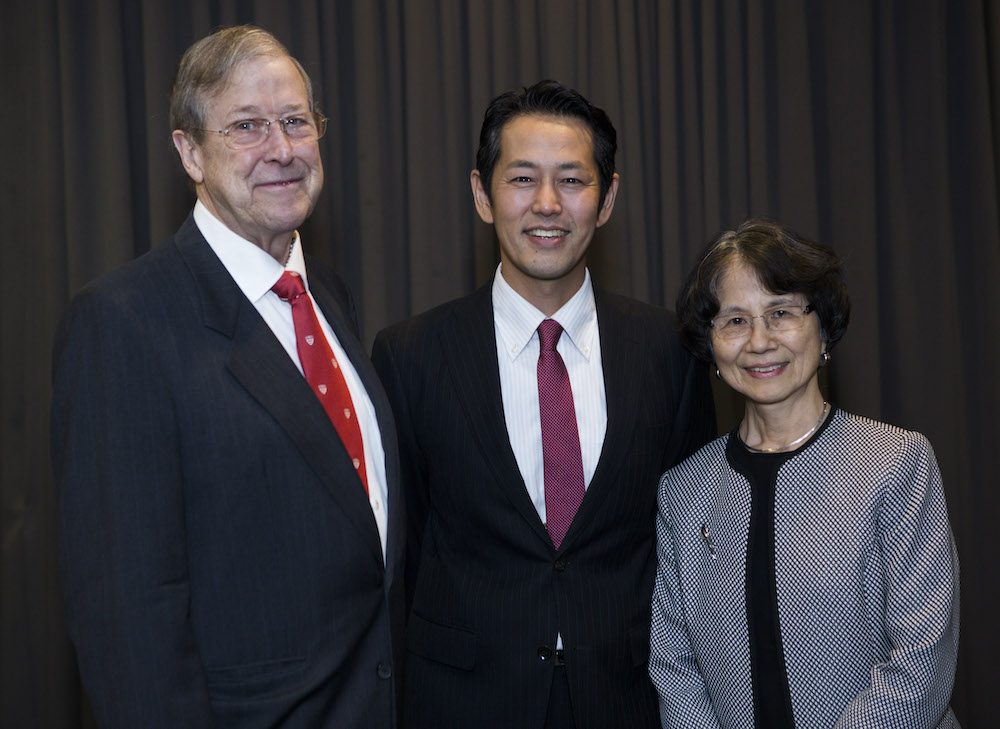 For Satoko and Richard Ingram, supporting the Family Heart Centre seemed like the natural thing to do. Long-time supporters of the Montreal General Hospital and of healthcare in general, the couple has a personal tie to this specific cause: Richard's father passed away from a heart attack at the young age of 53 and Richard himself had to undergo a triple bypass in 2017.
"When we first heard about the Family Heart Centre, it was right after my surgery" says Richard Ingram. "The idea of being able to prevent cardiac episodes in people from the same family thanks to genetic tests seemed like a very smart plan. Satoko and I are big believers in the power of prevention and the whole idea behind the Family Heart Centre and its mission fell right into that logic".
"We also believe in the importance of collaboration between different groups" adds Satoko Ingram. "Once again the Family Heart Centre is a great example of that, facilitating an interdisciplinary approach between cardiologists, dedicated nurse practitioners, registered dieticians, exercise physiologists, genetic counselors, and psychologists specialized in behavioral change and post-traumatic stress disorders."
The Ingrams are not alone in supporting our outstanding Cardiology team. Other generous donors have supported Cardiology at the MGH throughout the years. The MGH Foundation would like, in particular, to thank the Mar-Kin Foundation, the Mike and Valeria Rosenbloom Foundation as well as the Leonard Sanders Family Foundation. Their generous contributions which collectively total over $2.7 Million have all in some way led to this exciting project seeing the light of day at the MGH.