Dr. Liane Feldman: Shaping the Future of Surgery, Today
---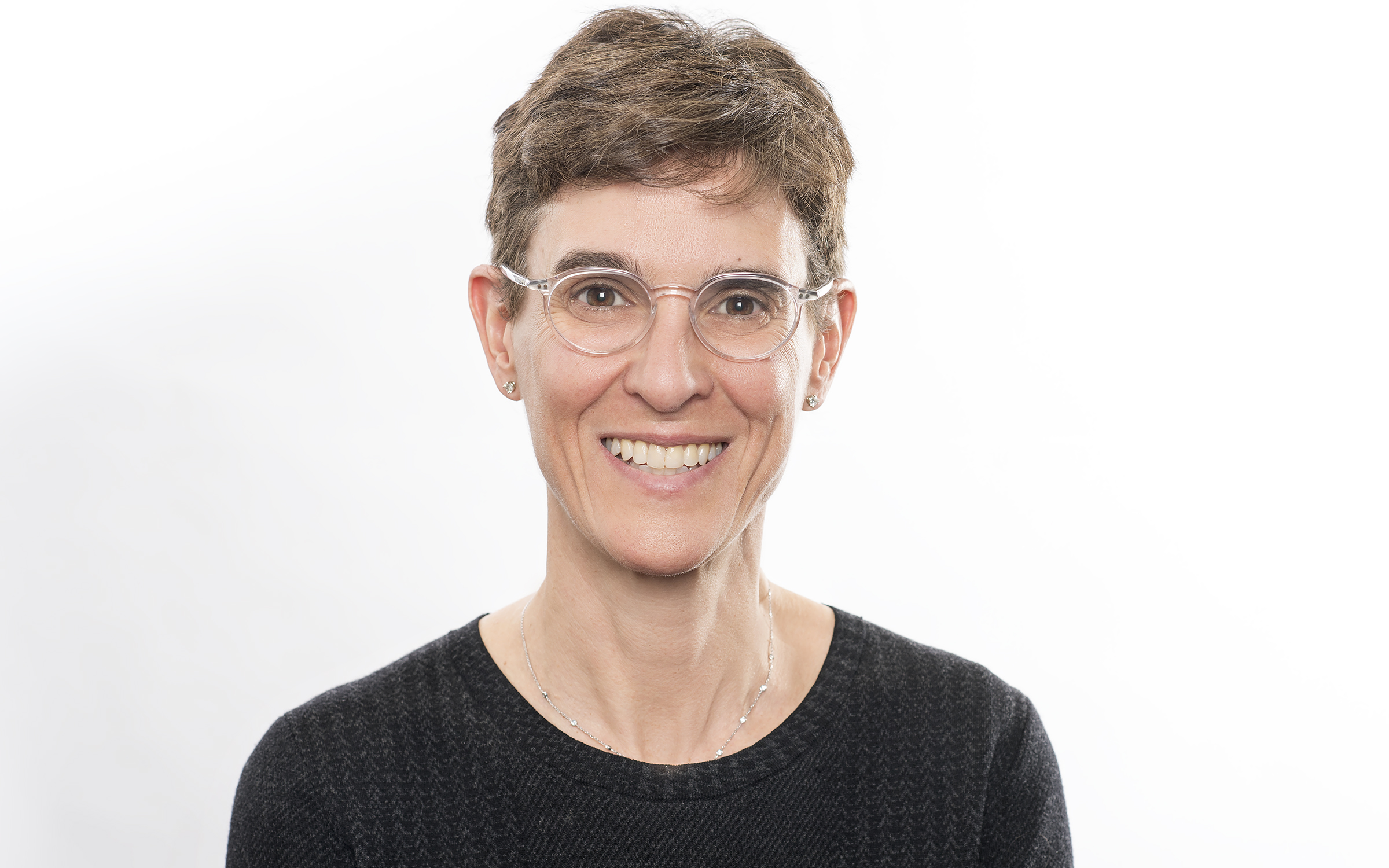 Dr. Liane Feldman, native Montrealer and McGill University graduate, has come full circle. She is the first woman Surgeon-in-Chief as well as Chair of the Department of Surgery at the McGill University Health Centre (MUHC). She is also a recent recipient of an Étoile CODE ViE, the Montreal General Hospital Foundation's Recognition Program.
A revolutionary shift 
Surgery has long been viewed as a potentially life-altering event, one that can drastically affect a person's ongoing quality of life. Dr. Feldman champions the movement toward minimally invasive surgical practices and has put forth an ambitious 10-year plan called The Future of Surgery. This plan embraces the surgical techniques developed over the last 30 years for safer, more personalized care and improved patient recovery. It also accelerates that trajectory with newer technologies and innovative practices. "It's all about avoiding the negative impacts of surgery such as ensuring little or no downtime for the patient." Dr. Feldman imagines a world where major hospitalizations after surgery can be avoided — as well as provide substantial savings to a financially strained healthcare system. Minimally invasive surgery is the compass leading us in that direction.
Forward thinking: Enhanced recovery after surgery (ERAS)
An integral part of the plan is the Enhanced Recovery After Surgery (ERAS) pathway. Simply put, this collaborative multidisciplinary approach, developed at the Montreal General Hospital with the support of our Foundation, encompasses a fully-fledged patient-centered plan, taking into accountmilestones before, during, and after surgery (referred to as perioperative care). This standardized pathway actively involves all medical divisions implicated in the surgery as well as the patient, family, and caregivers — all from the very first surgical consultation.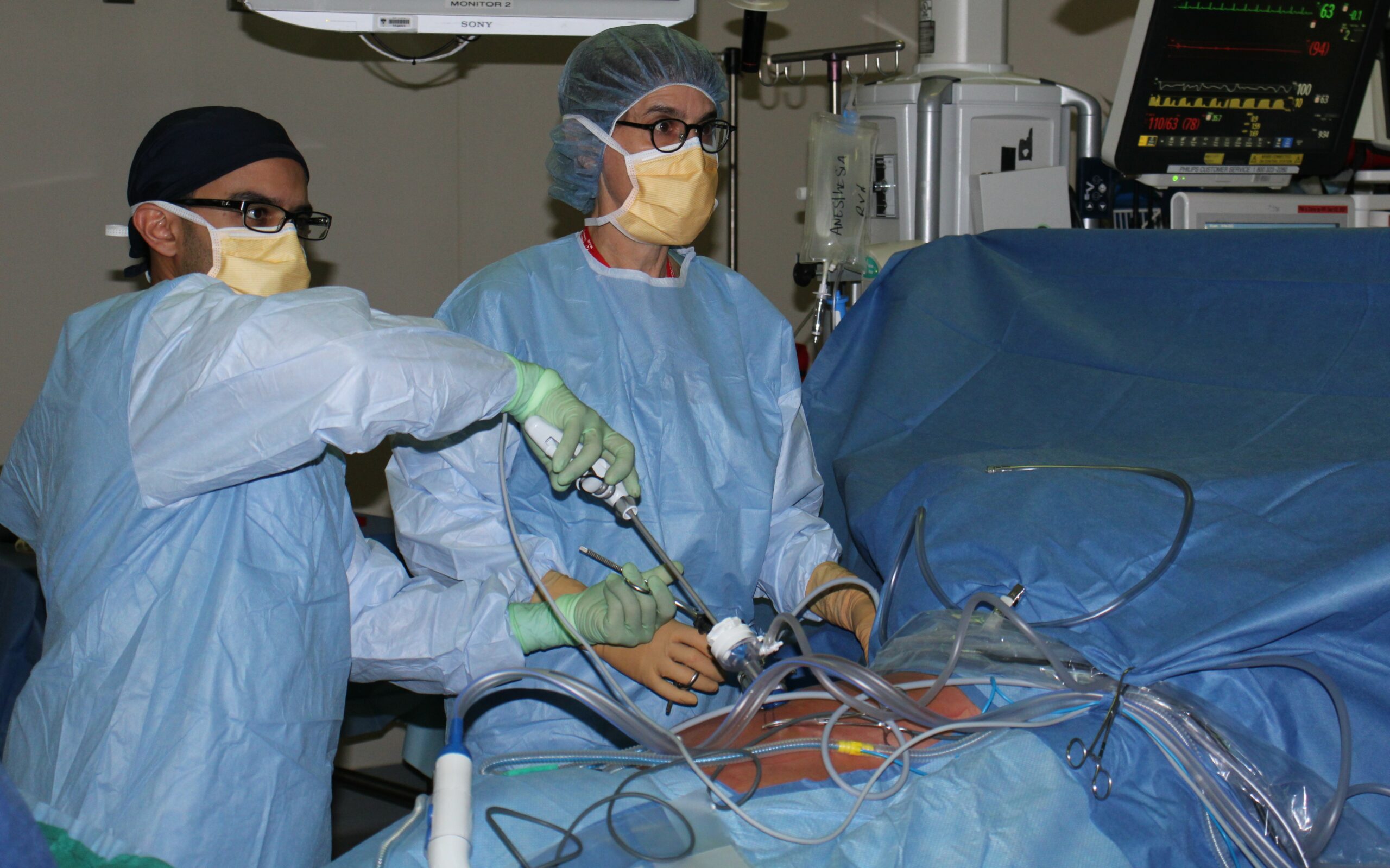 This holistic engagement is critical in reducing patient stress, avoiding complications, decreasing length of the hospital stay as well as fostering an accelerated recovery. It also builds on the model by orienting a comprehensive course of action that includes nutrition, exercise, and pain medication management. Thanks to Dr. Feldman's outstanding work, the MGH-MUHC is the recognized North American leader in ERAS and will soon be adopted in hospitals across the province.
Robotic surgery – an extra helping hand
It's no wonder Dr. Feldman is often called a "surgical influencer." Her vision includes, "to become a leading centre for robotic surgery internationally." Incorporating this into the minimally invasive surgery and ERAS framework is the goal. She aspires for robotic surgery to have the same far-reaching impact and train the next generation of surgeons in these groundbreaking techniques. According to her, creating research and innovation programs centered on robotic surgery will be yet another way "to bring less invasive and more precise surgery to patients with better results. This is the next frontier." Dr. Feldman's patient-centric initiatives and steadfast pursuit of innovation have always been about putting the patient first.  As she has said, "I've dreamt of being a surgeon since I was a little kid." How fortunate we all are that her dream came true!