Major Support for More Accessible Mental Health Services
---
Since March 2020, the words anxiety, depression and even addiction have become prominent in the media, but also in discussions with family, friends and coworkers.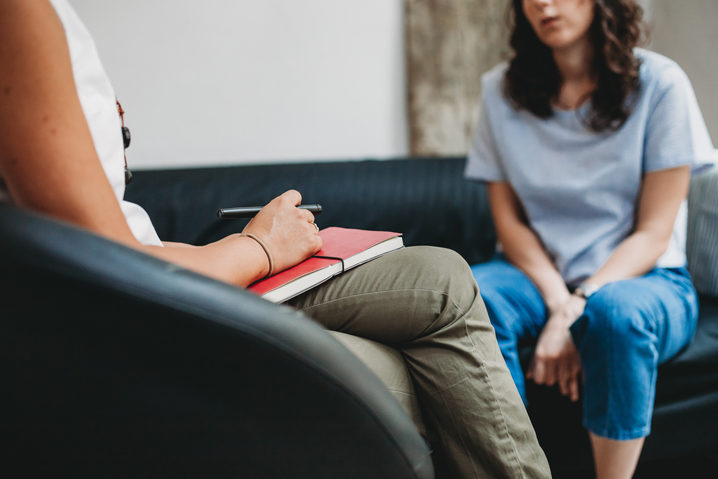 While it may seem easier to talk about mental health, getting treatment can still be a long and complex process. Fortunately, thanks to significant support from the Doggone Foundation, mental health care at the McGill University Health Centre (MUHC) will now be a little more accessible.
The donation of over $1.3 million will allow for the hiring of four health care professionals, reducing waiting lists in some key programs.
One psychologist will be hired specifically for the Borderline Personality Disorder Program. Another psychologist and an occupational therapist will also be added to the team of the Addictions Program.
An additional psychologist will also be hired in order to increase the number of patients being treated with cognitive-behaviour therapy (CBT). CBT is a fast-paced, hands-on therapy that focuses on the present moment and the problems that arise in everyday life. It helps patients examine how they interpret and evaluate what is going on around them and how this perception affects their emotional experience. CBT is used to treat a variety of mental health problems.
The MUHC, and more specifically the Montreal General Hospital, is called upon to treat a large number of patients with mental health problems. Its downtown location, highly specialized trauma center and emergency psychiatric unit make it an ideal destination for people in crisis who need immediate care. For many years now, the Doggone Foundation has been involved in supporting mental health care at the MUHC.
Now that needs are greater than ever, the MGH Foundation, with the support of the Doggone Foundation, is reiterating its support through this substantial donation.
"Elspeth McConnell was the benefactor of the Doggone Foundation" explains Paul Marchand of the Doggone Foundation. "Her approach to philanthropy was to provide the seed money for a transformative change so that medical science and research in Montreal could continue to excel and to attract the very best to its institutions. She was, in this regard, following the spirit of her famous father-in-law."
If you too would like to help facilitate access to mental health resources, we invite you to make a donation to the Code Life Campaign.