Run for Women: More than 1,800 People Walk and Run for Mental Health!
---
On June 11, on a sunny Sunday morning, more than 1,800 participants came together and got moving to show their support of the cause, by running, walking or rolling as part of the Pharmaprix Run for Women in Montreal.  
Through their generous participation, an impressive $205,000 was donated to the Montreal General Hospital Foundation, in support of the MUHC Mental Health Mission.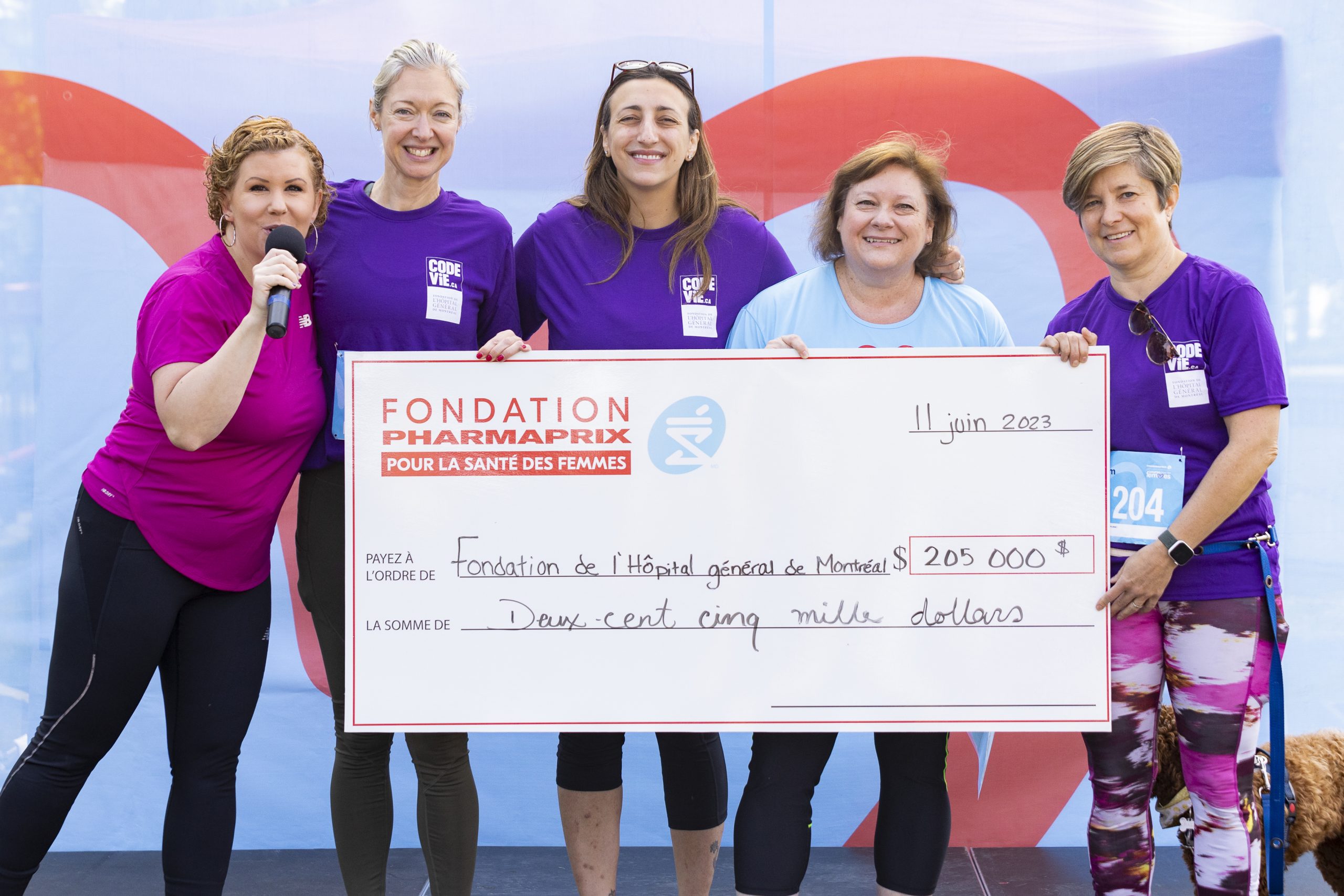 "The Foundation has been committed to supporting mental health initiatives for many years now. We strongly believe that by supporting a woman suffering from a mental disorder, we are also supporting everyone around her," says Stephanie Riddell, President and CEO of the Montreal General Hospital Foundation. "A heartfelt thank you to everyone who made this day such a success. Your participation supports important initiatives that could not take place without you. On behalf of myself and the Foundation's team, thank you for making a difference and being part of the solution. Also, a big thank you to Pharmaprix for its involvement in this worthy cause and for bringing this event together," she adds. 
For the ninth consecutive year, the funds raised have supported vital projects that bring hope to our community. 
More specifically, the funds raised will support two key initiatives:
The Transitional Day Program is an interdisciplinary program for people living with mental illnesses. Through group and individual activities for people presenting a variety of diagnoses or levels of functioning, this program's approach is centered emergency intervention in crisis situations. The goal of this program is to improve each person's ability to live with their mental illnesses by developing effective coping strategies in order to gain greater control over their situation. This approach takes into account a person's usual coping strategies, the reasons why these strategies are not working at the time of the crisis and helps each person develop new ones.  
Visual Arts Workshops by Les Impatients encourage artistic expression mainly through drawing, painting and collage. Les Impatients' mission is to help people living with mental illnesses through artistic expression. For people with mental illnesses, these workshops encourage self-expression through creation, increase self-esteem, lead to a sense of belonging to a group and break isolation. 
"We always strive to do better to help our patients and that is exactly the impact you are making today, by supporting newly added resources in two essential programs," points out Karine J. Igartua, Chief Psychiatrist (MUHC). "Together, these programs foster people's recovery, while keeping them in the community. In the end, you are helping to improve people's overall health and reduce hospitalizations." 
THANK YOU to everyone who took part in this year's edition, and we hope to see you again next year!