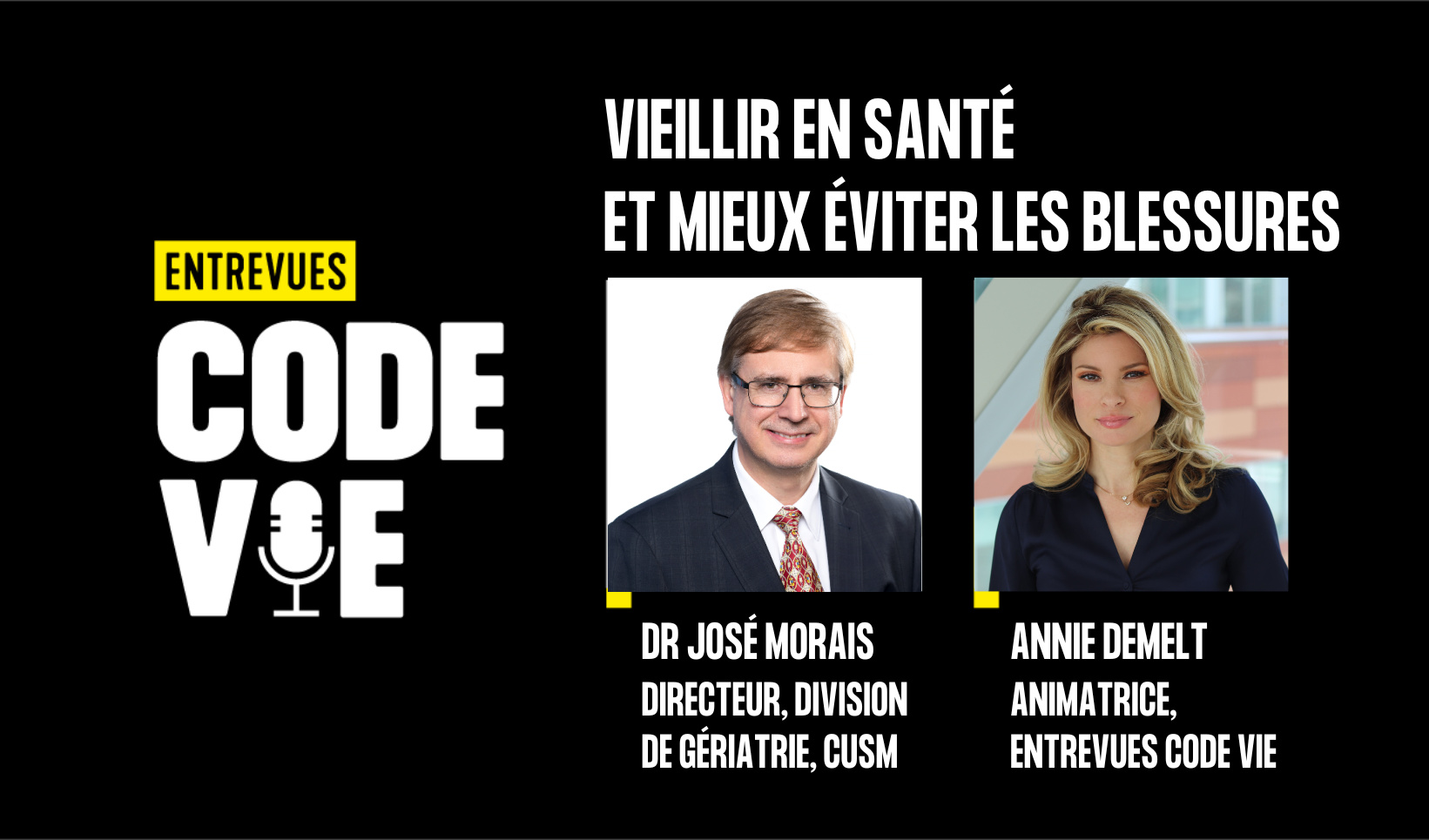 Dr. José Morais is our guest on this episode of the CODE LiFE Interviews. An expert on aging, he is the Director of the Division of Geriatric Medicine at the McGill University Health Centre. He also created the Falls Assessment Clinic at the Montreal General Hospital. This podcast is hosted and co-produced by journalist Annie DeMelt.
Click on the image to watch the video (in French with English subtitles).
Listen on Spotify (in French).
Listen on Apple Podcasts (in French).