Understanding the Work of a Trauma Team
---
Trauma is a key department at the Montreal General Hospital (MGH-MUHC). Patients often present with multiple injuries and require many specialists. A complete team of nurses, orderlies, technicians, respiratory therapists, and pharmacists work to preserve the life of their patients.
Trauma is a Team Sport
Many people are involved in the care of the patient and their family. It is also a hot topic. The number of trauma cases has been increasing, yet the implementation of a rapid helicopter transport system is still in discussion.
Host Annie DeMelt spoke with three guests as part of the CODE LiFE Interviews, to get a global view of the issues and needs in trauma. On March 23, she interviewed Dr. Jeremy Grushka, trauma surgeon at the MGH, Nurse Melissa Donaldson from the MGH Emergency Department and Clauda Di Iorio, former patient and now CODE LiFE Leader for the Montreal General Hospital Foundation.
Evolution of Trauma Care in Quebec
In the 1990s, Dr. David S. Mulder and Dr. Ray Brown did remarkable work that revolutionized trauma care in Quebec. By completely reorganizing the system across the province, without changing the teams in place, they were able to break down silos and drastically improve patient survival rates.
Before this reform, more than 50% of people who came to the emergency room with a life-threatening injury did not come out alive. Today, that number averages less than 10%.  
How Did They Do It?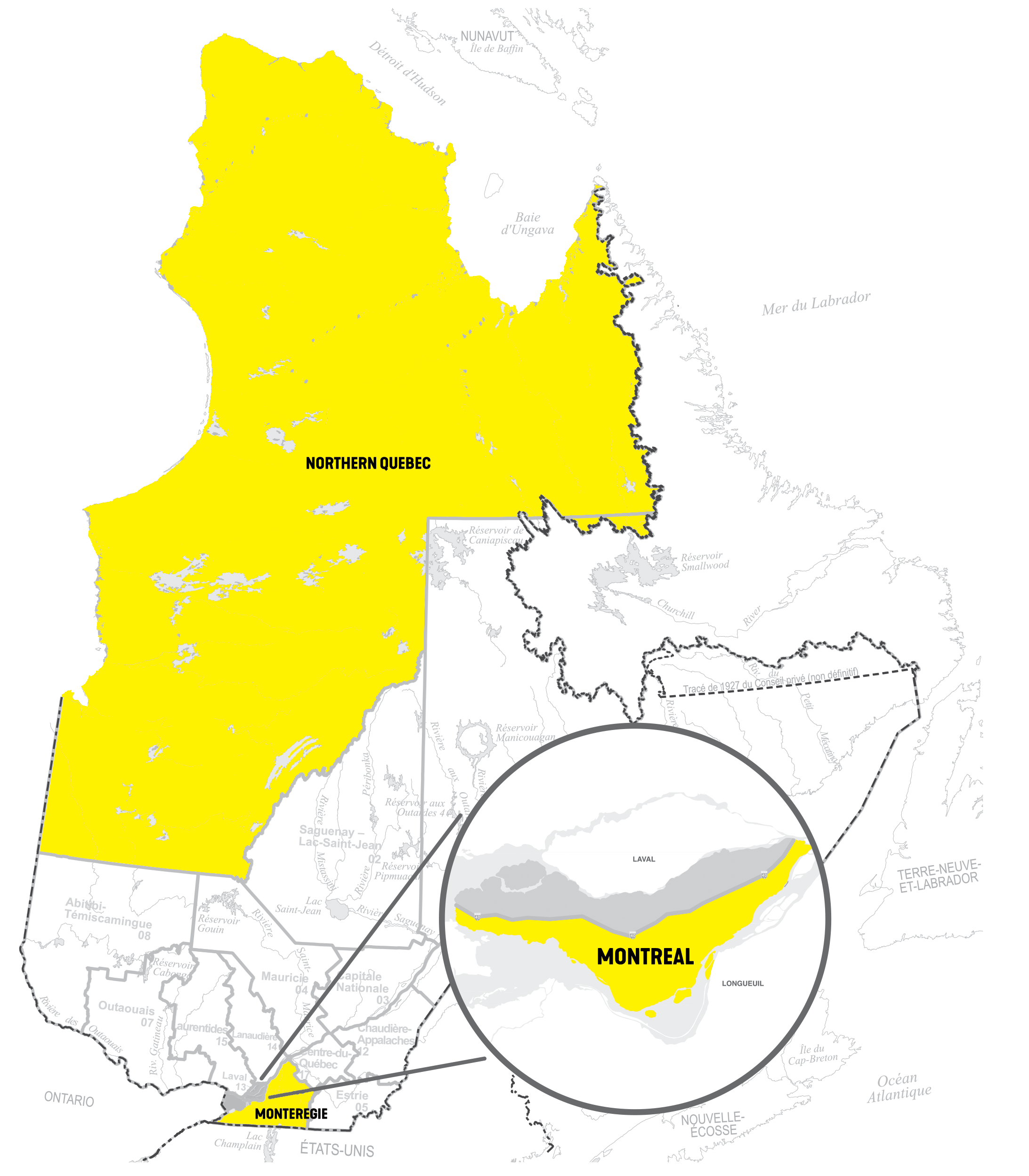 The concept is simple: hospitals are ranked from 1 to 3, according to their level of expertise and facilities. In Quebec, three specialized trauma centres have been identified. You may have guessed that the MGH-MUHC is one of them. The Dr. David S. Mulder Trauma Centre, named in his honour, treats the most severe injuries that occur in its vast territory of over two million people. The territory includes everything south of Highway 40, the Montérégie and Northern Quebec, including Cree and Inuit communities. The Centre's teams work in collaboration with those of other regional level 2 and 3 hospitals that refer patients requiring critical and specialized care.
A Day on the Trauma Team
"There really is no typical day in trauma as it all depends on the cases that come in," Dr. Grushka explained, "Our patients present at any time of the day or night and their injuries are often numerous and complex. But what is most characteristic of trauma is the importance of teamwork. Nothing can be accomplished by one person. I would describe us as a well-oiled machine where all the pieces have to work together in order to save a patient's life."
It all starts with a call from the paramedics who will give the ER nurse an overview of the patient's condition.
"Trauma nursing is never boring," says Melissa Donaldson. "Most people don't realize how involved nurses are in each case. When the patient arrives, we do the initial assessment: we assess the injuries, take the vitals, evaluate the mental status, and then talk with the ER doctor to decide if we should involve the trauma team."
If the case is deemed severe, the pagers start ringing, the blue light goes on in the ER and the entire trauma team is mobilized to assess the patient, stabilize them and perform surgery. Everyone in that team shares a common mission: to save the life before them. 
"At this point, the nurse's role is to make sure everyone on the team is aware of the case, as everyone's input is important," says Melissa. "Then we prepare the room and stay with the patient until they are stable enough to be transferred to another unit or taken to the operating room."
Precious Minutes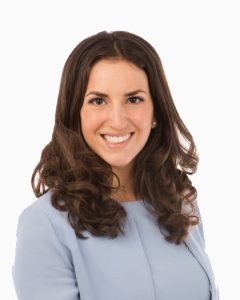 Claudia Di Iorio was just 16 years old when she and her friends got into a car with a boy who lived in the same neighborhood, on their way home from a party. Little did she know that he would cause them life-threatening injury by driving his car at 130 km per hour in a 30-km-per-hour zone before crashing into a tree.
"Luckily for me, we were only minutes away from the MGH at the time," says Claudia, "I know that every minute, every second counts in this type of collision. My case was severe. When I woke up, I couldn't write or count and I couldn't walk or even smile. I might never have recovered from these numerous issues if I hadn't had access to the expert care of the trauma teams so quickly."
A view shared by Dr. Grushka and by Melissa, who was working in the emergency room the night Claudia was taken there.
"If we want to further improve the statistics related to deaths, but also to people who suffer heavy after-effects for the rest of their lives, what remains to be worked on is the time it takes for patients to arrive at the MGH."
Considering the vast territory served by the hospital, not to mention construction and heavy traffic, transportation by helicopter seems more necessary than ever. The Dr. David S. Mulder Trauma Centre receives patients from all over the island south of Highway 40, as well as from the South Shore of Montreal, the Montérégie and the Far North of Quebec.
"That being said, we also need more human resources, meaning more nurses, pharmacists, respiratory therapists and more time and financial resources to allow for continuing education and simulations."
Community Support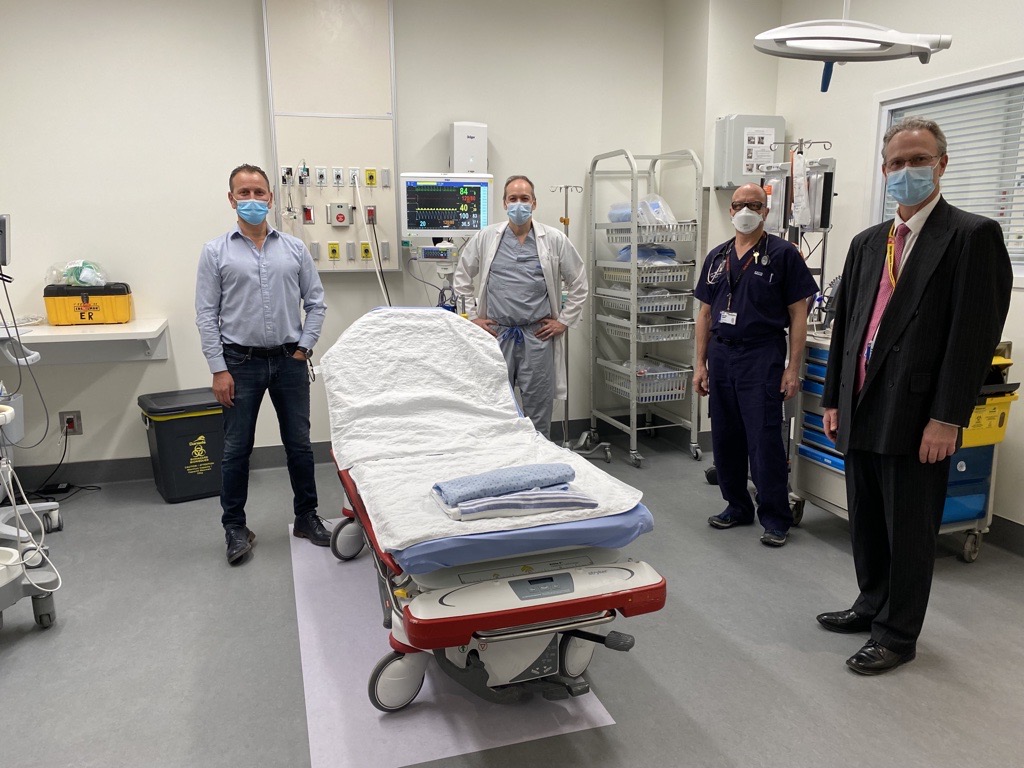 Fortunately, the MGH trauma teams can count on the support of the Foundation and its donors. In addition to supporting continuing education exercises and staff retention, donors have contributed to the construction of three new trauma rooms with state-of-the-art equipment. This has greatly improved the quality of the spaces for teams and patients.
The funds raised for trauma also support various injury prevention initiatives such as encouraging the use of bicycle helmets, preventing falls among the elderly and reaching out to high school students. Claudia has chosen to become particularly involved with this last group.
"When I meet with these young people, I'm not there to judge them," explains Claudia, "I tell them my story and I give them tools so that they won't find themselves in my situation. I tell them to go out and have fun, but to make sure they have a plan to get back. The goal is to have fun, but also to know that they can go out again the next day because they will have gotten home safely. You also have to remember that accidents don't just affect the people involved, but also their families and people who care about them."
Help for Ukraine
Your donations also help support the Centre for Global Surgery. Under the leadership of Dr. Tarek Razek and Dr. Dan Deckelbaum, the Centre provides trauma training and works with doctors in a multitude of countries around the world. It helps them cope with natural disasters or conflicts like the one currently occurring in Ukraine. By facilitating the sharing of information and producing training videos, the trauma teams are able to explain to humanitarian workers how to perform life-saving surgical procedures.