Your generosity, the greatest gift!
Three years ago, we were launching our CODE LiFE fundraising campaign, with several projects for the Montreal General Hospital in mind and a strong desire to support vital care. Today, many of you have chosen to support the MGH, its teams and its patients, and to show compassion and generosity. THANK YOU!
---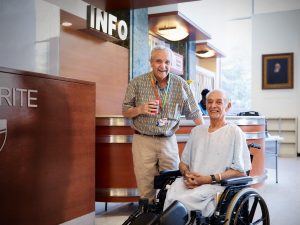 The health crisis has shown that our healthcare system is in dire straits. It needs the community's involvement. That's why everyone's support is essential.
This year-end is a great time to offer your support again: your gift will be matched by one of our generous partners, Power Corporation of Canada*. Your impact will therefore be that much greater.
There is still much to do, with so many pressing needs and urgent projects. But with your support, the medical teams are confident that they can find the best solutions to care for their patients and save lives.
* Power Corporation of Canada will match gifts received by December 31st, 2021, up to $50,000. This amount is part of a generous donation in support of vital care.
Projects with a real impact for patients and the community.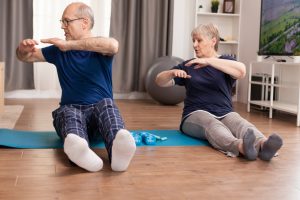 Did you know that one in four people above 75 years of age sustains a fall every year? And in 20% of the cases, they suffer serious injuries, such as fracture or head injury. Pain, loss of mobility and fear of falling renders already fragile seniors even weaker. For Dr. José Morais, Chief of the Department of Geriatrics, this is a real public health problem. But it is possible to find concrete and effective answers now.
We know that tailored exercises can reduce falls by about 40%. This is why Dr. Morais is producing exercise videos designed for the elderly. Frail seniors can work on their strength and balance from home. This is a concrete way to help them stay healthy and to reduce the number of falls, keeping them out of the hospital and at home, enjoying life.
Here are some other examples of what your support has made possible:
For all of this, we are profoundly grateful to you!
Your donation today will make projects such as Dr. Morais's possible – projects that have a real impact for patients and the community.