Three Visionary Women Doctors in Action
---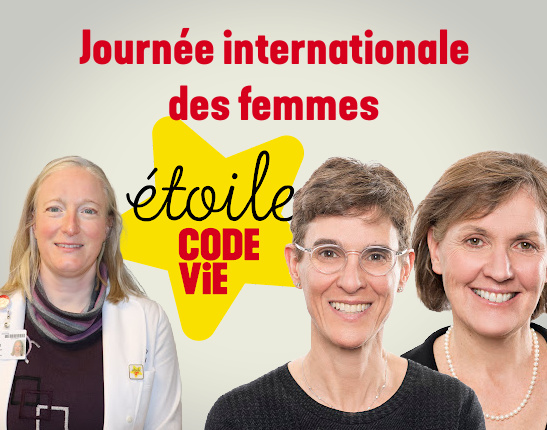 To mark this year's International Women's Day's theme – EVERY WOMAN COUNTS – we celebrate and honour three women who have risen through hospital ranks and taken their passion, dedication, and revolutionary vision of medicine to attain leadership roles that have universal reverberations. While they have distinct specialties, they share the following characteristics:
Their leadership roles push the inclusivity and diversity door open even wider.
Their forward-thinking approach forge a path for the next generation of female medical innovators.
They place their patients' need above all else and recognize that past successes allow for the opportunity to herald healthcare innovation across the globe.

Dr.  Liane Feldman – First woman Surgeon-in-Chief and Chair of the Department of Surgery at the McGill University Health Centre (MUHC)
What sets her apart: Dr. Feldman champions the movement toward minimal­ly invasive surgical practices and has put forth an ambitious plan called The Future of Surgery. This plan embraces the surgical techniques for more personalized care and improved patient recovery. It also accelerates that trajectory with newer technologies and in­novative practices such as robotic surgery. Watch her CODE LiFE Interview to learn more about her project.
Visionary in Action – Patients First, Always: An integral part of the plan is the Enhanced Recovery After Surgery (ERAS) pathway. A fully-fledged patient-centred plan, it actively involves all medical divisions participating in the surgery as well as the pa­tient, family, and caregivers. This holistic engagement is critical in reducing patient stress, avoiding complications, decreasing length of the hospital stay as well as fostering an accelerated recovery. Based on best practices and data from all over the world, this pathway also builds on the model by orienting a comprehensive course of action that includes nutrition, exercise, and pain medication management.
Thanks to Dr. Feldman's outstanding work, the MGH-MUHC is the recognized North American leader in ERAS and will soon be adopted in hospitals across the province.
Moving the Needle: As Dr. Feldman stated during her recent presentation as President of SAGES (Society of American Gastrointestinal and Endoscopic Surgeons), "There is still a way to go in order to include more women in the field of medicine, but awareness is the important first step." She adds, "Our role is to recognize, mentor and train these potential leaders and not wait on change. This challenge is not exclusive to surgery, and we all have the opportunity to contribute to the forward movement of women in medicine."

Dr. Judith Marcoux, Medical Director of the Neurotrauma Program and first Canadian neurosurgeon to be trained in neurotrauma
What sets her apart: Dr. Marcoux's practice centres on traumatic brain injuries (TBI). When asked why she chose that speciality, she said simply, "I like saving lives." It takes a unique and extraordinary talent to make split-second real-time decisions that can have critical consequences on someone's future health and autonomy. She has been doing just that at the Montreal General Hospital for 18 years.
Visionary in Action – Patients First, Always: When severe fractures, contusions or bleeds in the brain are present, they can have long-term complications. This is where Dr. Marcoux steps in. For example, when cases involve bleeds, it is "my role as a neurosurgeon is to remove the surplus blood and make space for the brain to heal." This is in the hopes of avoiding permanent damage. Treatment can include medication, drains to remove fluids, or even having to remove parts of the skull to allow room for a swelling brain.
Moving the Needle: Dr. Marcoux knows full well that teamwork makes the dream work. Encountering patients at their most vulnerable and offering a treatment plan that could ensure they survive their trauma requires having a dedicated multidisciplinary team in place. Traumatic brain injuries can impact motor skills, speech, vision, hearing or even changes in personality. Working closely with the emergency and intensive care departments, she has assembled a team that includes, among others, physical therapists, ergonomists, neuropsychologists, social workers and nutritionists.
In this framework, she has reassessed many medical practices to innovate interventions and has become a reference point in her field. Her research has advanced treatment courses for traumatic brain injury therapy around the world.

Dr. Louise Pilote, Deputy Director of the Research Institute of the McGill University Health Centre (RI-MUHC)
What sets her apart: Dr. Pilote currently leads the GOING-FWD project (Gender Outcomes International Group to Further Well-Being Development). She is a leader in women's cardiovascular health research and a pioneer in comparative effectiveness research with a focus on sex differences using Big Data. GOING-FWD groups together investigators from 5 countries to optimize patients' risk predictions.  Her research focuses on the correlation between biology (sex), societal definitions (gender) and cardiovascular disease.
Visionary in Action – Patients First, Always:  Spearheading the use of Big Data, Dr. Pilote merges massive sources of information to make the goal of "precision medicine" a genuine reality.  Amalgamating unique genetics as well as environmental and psychosocial factors allows for the development of effective treatment and prevention measures, the pillars at the forefront of her efforts. "I was always interested in using Big Data to answer specific questions about whether there are differences between men and women regarding cardiovascular disease, its treatment and related outcomes, such as quality of life."
Moving the Needle: "Historically, women have been underrepresented in medical research. All human beings are multi-faceted," she points out. Additional elements of intersectionality and diversity also need immediate attention she asserts. For instance, people from indigenous nations, lower socioeconomic statuses, remote rural communities, and immigrants must be included into research protocols to provide them authoritative treatment.
Throughout her 25-year career, which include over 10 years as Director of the Division of Internal Medicine (MUHC), Dr. Pilote has witnessed a change regarding women in leadership roles. There are indeed more now she is pleased to note. That said, "There is still more progress to be made. We're working on it."
Leading the way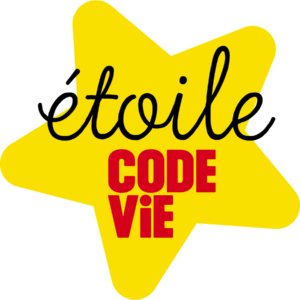 The work of these inspiring women has impacted countless people's lives here, which explains the many "Étoiles CODE ViE" received in their honour. Through this Montreal General Hospital Foundation Recognition Program, patients and family members can express their appreciation for the care they have received. Conversely, their impact on healthcare is felt far beyond our borders. There are not enough "Étoiles CODE ViE" to adequately acknowledge the magnitude of these women's work.
On this International Women's Day, we salute these three trailblazing women who lead by example, make impactful and long-lasting changes and mentor future women leaders to not only follow, but surpass, their footsteps.