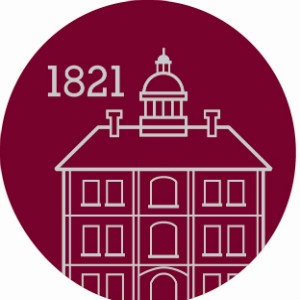 It was in the early 19th century that community leaders made their vision turned the dream of the Montreal General Hospital (MGH) into reality. It was the first hospital accessible to all regardless of religion or social status. And this teaching hospital eventually led to the creation of the McGill University Faculty of Medicine, the first medical school in Canada.
The 21st century Montreal General Hospital remains an innovative and compassionate institution committed to leading-edge treatment and patient care that is second to none. The Montreal General Hospital Foundation (MGHF) has played a central role in the Hospital's evolution over the last 45 years as a sponsor of significant medical research and technology development. The MGHF now manages one of the largest healthcare funds in Quebec, with over $140 million in assets, and has invested over $120 million in the last decade alone.
In keeping with the wishes of donors, the funds raised by the MGHF go toward supporting leading research programs, acquiring cutting-edge equipment, and helping medical teams with their priority needs. Its strong relationships with the healthcare community have made the MGHF a valuable partner when it comes to advising donors as to where investments should be made and advocating for the important investments that donors provide. The MGHF also supports a variety of projects at the McGill University Health Centre (MUHC) and McGill University.
Read our latest annual report.
Celebrating 200 years of excellence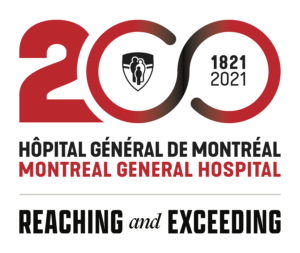 In 2021, we are celebrating the 200th anniversary of the Montreal General Hospital. This milestone also coincides with the bicentennial celebrations of McGill University.
To mark this important anniversary, the Montreal General Hospital Foundation and the Art and Heritage Centre of the MUHC created a large-scale virtual exhibition, available here : www.mgh200.com.
Featuring photographs, artwork, text and videos from local and national collections, the exhibition shines a light on the profound link between the growth of Montreal and that of the MGH, tracking its evolution from a standalone hospital serving 20,000 people in 1821 to the 1997 merger with four other institutions that created the MUHC. It is a unique journey through 200 years of hospital history, medical innovation and exceptional individuals and teams.
The theme for the 200th is Reaching and Exceeding, inspired by the Robert Browning quote "A man's reach should exceed his grasp."  The logo features an infinity symbol, which represents the endless pursuit of excellence of the healthcare workers and support staff of the Montreal General Hospital, who continue to reach beyond their grasp for the benefit of patients and their families.
Read more about the 200th anniversary celebrations here.