On behalf of the Montreal General Hospital Foundation (MGHF), we wish to express our immense gratitude to all the donors who supported our cause over the past year. Thanks to your generosity, our foundation manages one of the largest healthcare funds in Quebec. Once again, thank you!
In this annual report, you will see the significant impact of your contributions in supporting numerous high-level research programs, providing the hospital with cutting-edge equipment and helping meet our medical teams' priority needs.
Vital support for vital care
More than ever, the MGHF's aim is to protect, heal and save lives at the Montreal General Hospital (MGH), the McGill University Health Centre (MUHC) and the larger McGill academic health network.
Moved by this very mission, over the 2017-2018 fiscal year, we have allocated over $11M to support research and teaching as well as $5M to improve patient care.
In 2017, for instance, your donations have allowed the opening of a new Thoracic and Upper Gastrointestinal Surgery Clinic at the MGH, benefiting patients from across Quebec who require complex oncological care.
Our donors contributions along with the support of the Max Pacioretty Foundation, also allowed the MGH to purchase a sophisticated MRI machine that detects signs of minor and major brain injuries.
A year in 10 highlights
$1.9 million to fight esophageal, stomach and lung cancer
A new MRI machine to be operational as of Fall 2018
First Canadian implantation of an MRI-friendly cardiac resynchronization therapy defibrillator (CRT-D)
$180,000 for women's mental health with the collaboration of the PHARMAPRIX AIMEZ.VOUS.
50% more patients treated by neuromodulation with the assistance of the Bell Let's Talk program
First music therapy studio in a hospital opened at the MGH
135 cm of bone regrowth thanks to treatment by our orthopaedic specialist, Dr. Mitchell Bernstein
A new electronic treadmill and a cutting-edge analysis system for the Geriatric Falls Assessment Clinic
$1.3 million in research grants presented to emerging researchers during the annual gala
More than 10,000 trauma patients treated at the Dr. David S. Mulder Trauma Centre
With the support and involvement of our donors, we wish to keep investing in the advancement of medical knowledge and the clinical care.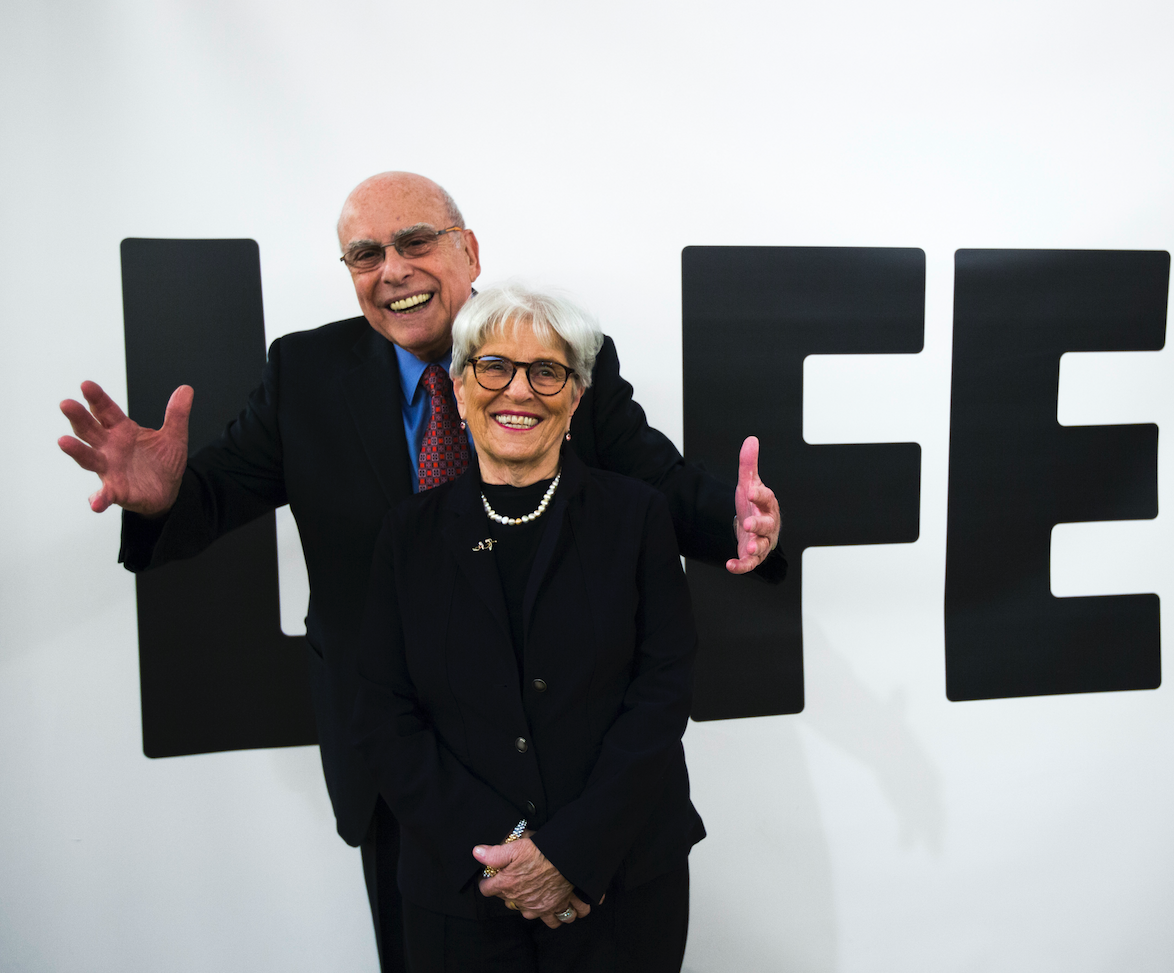 The Montreal General Hospital continues to fulfill its historical obligation as the founding institution of McGill University in patient care, teaching and research. A good deal of the excellence of these endeavors is made possible through support from the MGH Foundation. And that, in turn, is made possible by the generosity of our community.
Details of our latest investments can be found in our annual reports: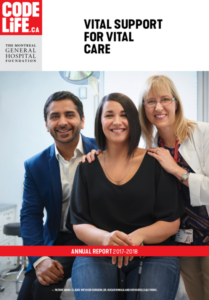 To read the 2017-2018 annual report.