Hockey 911 – 2020 Edition
---

Players, coaches and sports doctors share the highlights of the playoffs.
Hockey 911 is back for a second edition, this time in virtual mode! Under the theme Playoff Emergencies, this evening will bring together players Shea Weber, Brendan Gallagher and Nick Suzuki, coaches Claude Julien and Kirk Muller, as well as key people who worked behind the scenes to make the 2020 playoffs happen. 
In live discussions hosted by none other than Gregory Charles, the hockey players, their coaches and doctors will provide behind-the-scenes access to their most significant injuries and events related to the latest playoffs. The event will also be featuring Laurent Duvernay-Tardif who will join the players to draw parallels with football and to talk about his medical experience.

November 17, 2020
Warm-up at 6:30 PM – Puck drops at 7:00 PM
Exceptionally this year, this fundraising event will be hosted online.

Event Co-Presidents: Andrew Molson, Dr. David Mulder, Francois-Xavier Seigneur
Organizing Committee: Dr. Gregory Berry, Gregory Charles, Dr. Dan Deckelbaum, Dr. Tarek Razek
We hope you will be able to join us virtually for this FREE event and ask that you please consider making a donation to support the priority needs of the Montreal General Hospital. Now more than ever, we need your help.
Thank you for your support during these trying times.
For Sponsorship opportunities of $5,000 and more, please contact Gina Steszyn at gsteszyn@mghfoundation.com.
In the meantime, check out last year's event!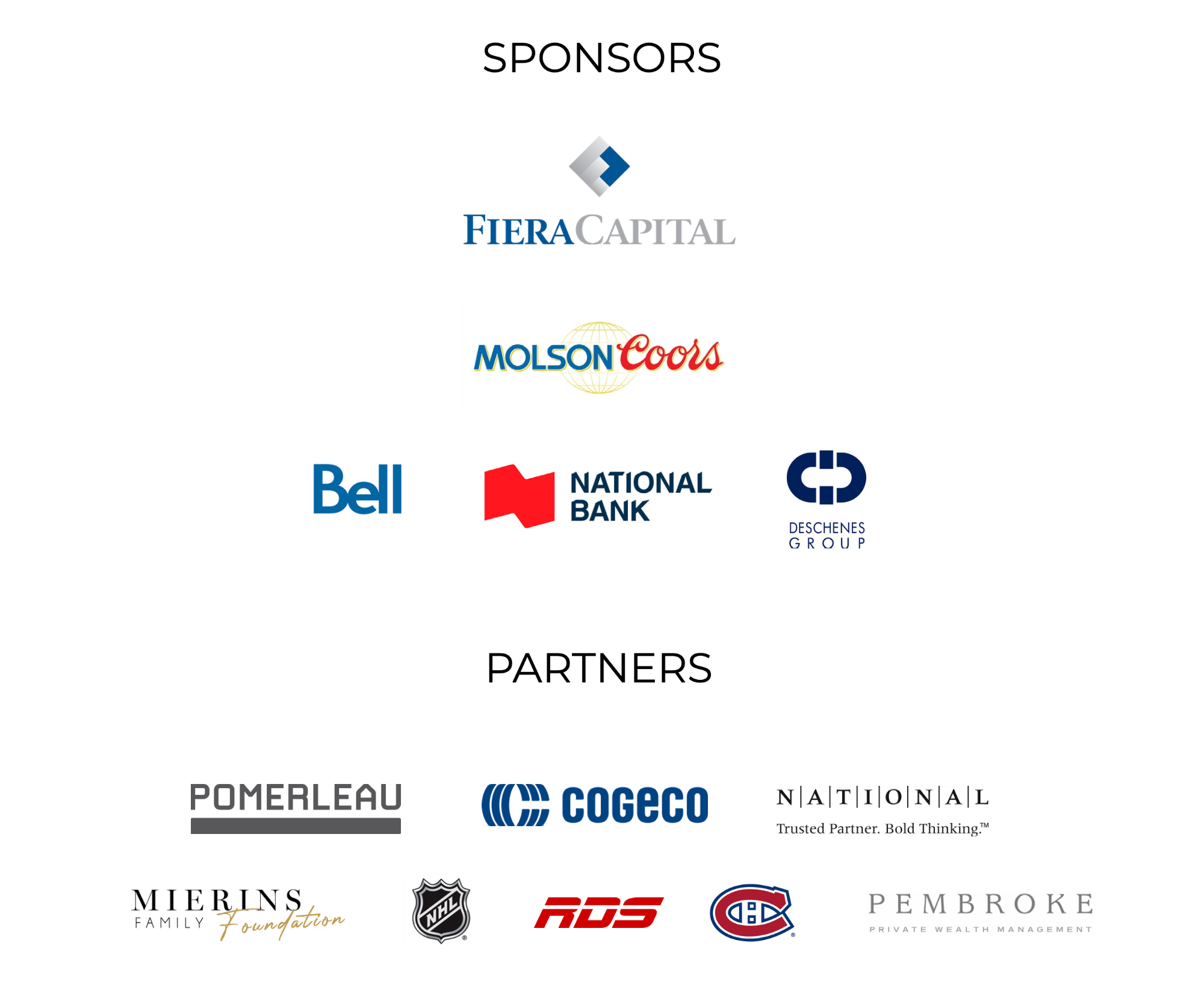 *NHL and NHL team marks are the property of the NHL and its teams. All Rights Reserved.