Thank You for Being There For Our Medical Teams
---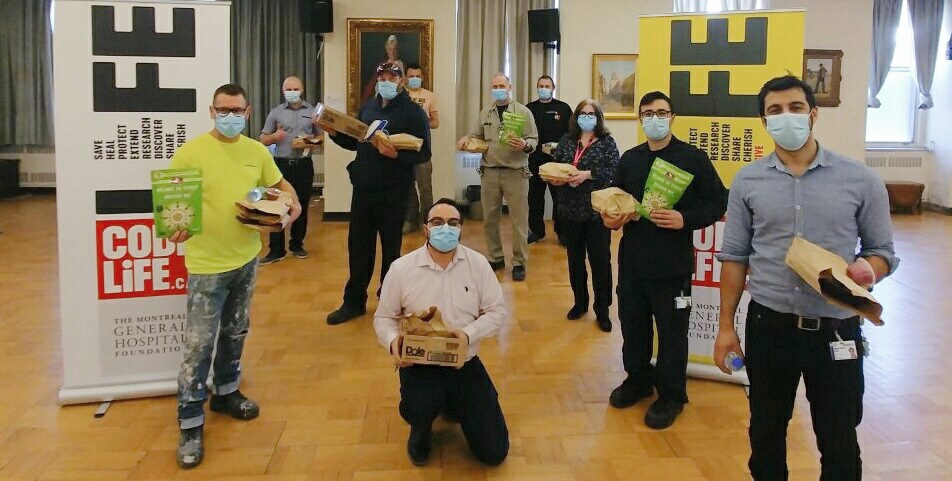 Over the past few weeks, many of you have offered your unwavering support. You have taken the lead in reaching out to our teams on the front lines to support them in our fight against COVID-19.
Several projects with local and international benefits are currently underway and others will be announced shortly. They are made possible thanks to people like you, who answered our call in times of crisis, allowing our medical teams to provide vital care.
We were touched, moved and motivated by your generosity and we would like to thank you sincerely on behalf of the entire team of the Montreal General Hospital Foundation.
Here are some important initiatives that have been supported, thanks to the mobilization of our community.
Together, providing for our teams
This major initiative aims to provide healthy meals and additional safety equipment to our medical teams. Montreal Canadiens players Brendan Gallagher and Nick Suzuki, in partnership with La Medusa restaurant, have provided over 2,000 meals to Montreal General Hospital employees. To inspire people to get involved as well, Gallagher is donating autographed jerseys and goal pucks to be drawn amongst those who will make a donation in the coming weeks. Already, many of you have answered the call. Thank you all!
We would like to thank the following, MerciMeals, Dole and Bassé Nuts who have stepped up for our "Together, providing for our teams" initiative by providing nutritious snacks to help our teams maintain their strength and lift their spirit.
Our teams need your support!
Major support for the Code Life Ventilator Challenge
Scotiabank, the Canadian Medical Association and MD Financial Management announced a contribution of $200,000 to support the Code Life Ventilator Challenge, an initiative of the MGH Foundation and RI-MUHC to develop open-source ventilator concepts.
Entries from more than 2,600 engineers, scientists, programmers and medical technology experts from 90 countries were received by the March 31st deadline. The most promising prototypes are currently being tested and refined. The winners of the competition will be announced next week. Support the Code Life Ventilator Challenge.