42nd Golf Classic in Support of Cancer Patients
---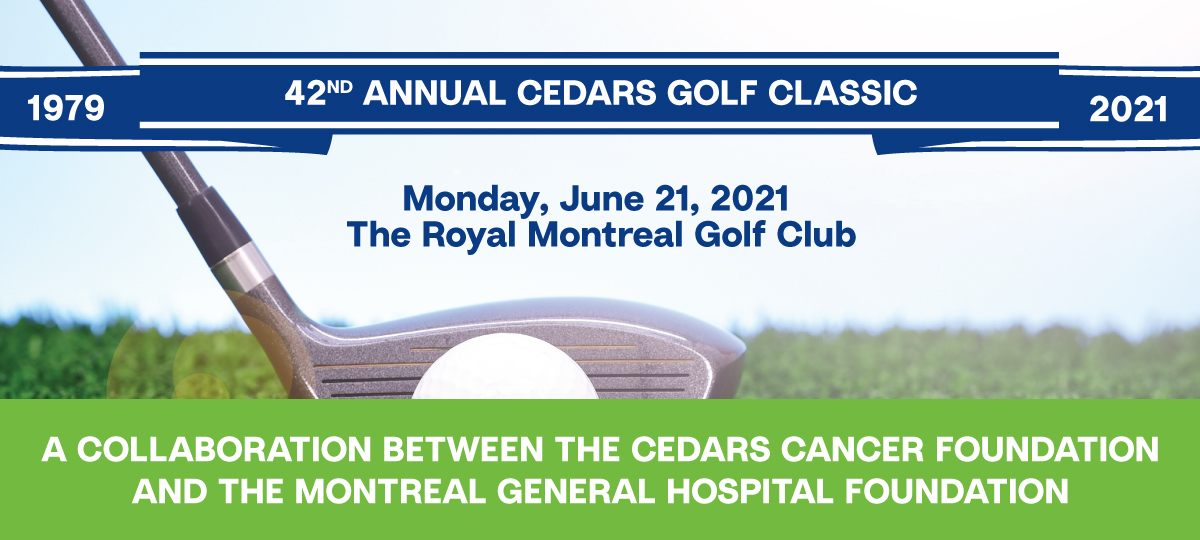 The Montreal General Hospital Foundation and the Cedars Cancer Foundation are pleased to partner to celebrate the 42nd Annual Cedars Golf Classic. The event will take place on Monday, June 21st at The Royal Montreal Golf Club, and is the perfect way to get into the swing of summer and to help our cancer patients!
One in two Canadians will face a diagnosis of cancer in their lifetime.
One in four will succumb to the disease.
And, hundreds of thousands of loved ones will be affected.
To register, please use the form at the bottom of this page
For more than 40 years, hundreds of committed supporters have consistently gathered at this flagship event to help cancer patients and their families. Consequently, this golf tournament has not only raised millions of dollars, but it also garners widespread attention and celebrity participation. The tournament's proceeds have funded state-of-the-art equipment, improvements to patient-care environments and a host of other crucial needs.
This year is no exception, as there are tremendous needs to be addressed in 2021! The 42nd Annual Cedars Golf Classic will support Cedars Cancer Centre Priority Needs as well as the Montreal General Hospital's priority needs in surgical oncology.
Golf schedule and full day's activity TBD
We hope to see you at The Royal Montreal Golf Club on June 21st for a wonderful day of golf and camaraderie benefiting cancer patients and their families. Please reserve early to ensure your foursome, as well as to place an ad or personal message in the 2021 Golf Program.
For Sponsorship Packages, click here!
If you have any questions, please do not hesitate to contact Gina Steszyn at the Montreal General Hospital Foundation 514-605-6414 or
gsteszyn@mghfoundation.com
.
Thanks to our Platinum Sponsor