CODE LiFE INTERVIEWS – What role does the MGH play as a teaching hospital?
As part of the 200th anniversary celebrations of the Montreal General Hospital (MGH), the Montreal General Hospital Foundation presents a series of live webcasts: the CODE LIFE INTERVIEWS. This series is organized in collaboration with the McGill University Health Centre and the MGH 200th Anniversary Organizing Committee.
---

CODE LiFE INTERVIEWS
What role does the MGH play as a teaching hospital?
For the past 200 years, the MGH has been committed to the evolution of clinical care, teaching and research, always putting the needs of the patient first. Building on the MGH's history of excellence and multidisciplinary teamwork, its clinicians and researchers are training new generations of doctors, continually pushing the boundaries of innovation in medicine, and providing patients with new and improved treatments, whether in the areas of reproductive medicine, trauma care, mental health, surgery or oncology.
Our panel, consisting of Dr. Geneviève Genest and medical leaders Dr. Gold and Dr. Feldman, will discuss the MGH's role both as a teaching hospital and as the birthplace of major medical discoveries, and offer us a glimpse into the future of medicine. 
November 10, 2021 at 4:30 pm (LIVE)
Live Q&A
Our CODE LIFE INTERVIEWS are hosted by former CTV news anchor Annie DeMelt.
Our Guests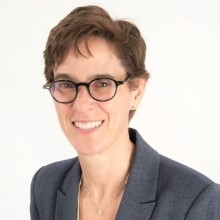 Dr. Liane Feldman is the Edward W. Archibald Professor and Chair of the Department of Surgery at McGill University and Surgeon-in-chief at the McGill University Health Centre.
Dr Feldman's clinical focus is minimally invasive gastrointestinal surgery. Her patient-centered clinical research program focuses on improving recovery and other outcomes of abdominal surgery. This includes measurement of patient-centered outcomes during surgical recovery; optimization of perioperative care processes; and technology-enabled assessment and improvement of operative performance. Dr Feldman established a multidisciplinary group implementing evidence-based Enhanced Recovery perioperative care plans at the McGill University Health Centre, which was recognized as a leading practice by Accreditation Canada. She was a James IV Travelling Surgeon and received the Canadian Association for Medical Education National Award. She is a member of the executive council of the Society of American Gastrointestinal and Endoscopic Surgeons (SAGES) where she is now serving as President. She has had leadership roles at the Canadian Association of General Surgeons, the Fellowship Council, and the American College of Surgeons, where she co-chaired the ERIN (Enhanced Recovery in NSQIP) collaborative helping hospitals implement care pathways to improve resource use and outcomes.
Dr Feldman is author of over 300 articles, book chapters and videos and is co-editor of three books including The SAGES/ERAS Society manual on Enhanced Recovery for Gastrointestinal Surgery.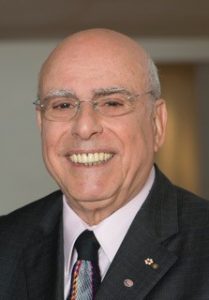 Dr. Phil Gold, CC, OQ, MD, PhD, FRS(C)), FRCP(C), MACP, is the Douglas G. Cameron Professor of Medicine, and Professor of Physiology and Oncology, at McGill University. He has served as the Inaugural Director of the McGill (now Goodman) Cancer Centre, Chairman of the Department of Medicine at McGill and Physician-in-Chief at the Montreal General Hospital. Dr. Gold's early research led to the discovery and definition of the Carcinoembryonic Antigen (CEA), and the subsequent CEA  blood test. This was the first blood test cancer sanctioned by the FDA, and then internationally, and still the most frequently used test in the diagnosis and management of patients with cancer. For this work, other studies, and his outstanding contributions as a medical educator, he has gained national and international recognition. He has been elected to numerous prestigious organizations and has been the recipient of such outstanding awards as The E.W.R Steacie Memorial Award, The Gairdner Foundation Annual International Award (1978), the Isaak Walton Killam Award in Medicine of the Canada Council (1985), the National Cancer Institute of Canada R.M. Taylor Medal (1992), the Heath Medal of the MD Anderson Hospital (1980), the Inaugural Ernest C. Manning Foundation Award (1982), the Johann-Georg-Zimmerman Prize for Cancer Research (1978), Medizinische Hochschule, Germany (1978), the Award of the Academy of International Dental Studies (1984), the Queen Elizabeth II Jubilee Medal (2002) and DSc degrees (Honorus Causa) from a number of universities.
He has been elected to Fellowship in the Royal Society of Canada, the Canadian Academy of Heath Sciences, The American Society for Clinical Investigation (ASCI), the Association of American Physicians (AAP), and Mastership in the American College of Physicians. His outstanding contributions to teaching have been recognized by an award as a Teacher of Distinction from the Faculty of Medicine. He has been honored by his country, his province his city, and his university by appointment as a Companion of the Order of Canada, a Grand Officer of l'Ordre National du Québec, a member of the Academy of Great Montrealers (now a Member of the Order of Montreal); and a recipient of the Gold Medal of the McGill University Graduate Society, respectively. He has been the Sir Arthur Sims Traveling Professor to the British Commonwealth. In 2006, the Phil Gold Chair in Medicine was inaugurated at McGill University, and the first incumbent was selected in 2009.  He was inducted into the Canadian Medical Hall of Fame in 2010.  He received the Life Time Achievement Award from McGill University October 2011 and the inaugural McGill University Faculty of Medicine Global Achievement Award. In 2012, Dr. Gold was inducted as an Honorary Member on the International Golden Key Society; he received the Gerald Bronfman Center Lifetime Achievement Award, Department of Oncology, McGill University and received the Queen's Diamond Jubilee Medal. In 2013 he was the recipient of the Wilder-Penfield, Prix du Québec.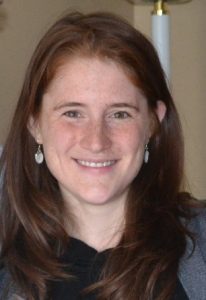 Dr. Genevieve Genest, received her Bachelor's in Microbiology and Immunology McGill, and then went on to do her MD degree at Université de Montréal. She completed her Residency in Internal Medicine at Université Laval, did her Allergy-Immunology fellowship at McGill University and then a Reproductive immunology fellowship at University of Toronto.  Her clinical and research interest is in reproductive immunology. Clinically, with the help of Dr. Phil Gold, she has established Canada's first university based reproductive Immunology clinic, which is now the reference center in Quebec for the evaluation of complex patients with unexplained infertility or recurrent pregnancy loss. They have also established, since 2020, Canada's only Reproductive Immunology fellowship program. She is in the process of obtaining her PhD in experimental medicine. Her main project aims to develop a diagnostic test to detect patients with immune-mediated reproductive failure and to determine which patients need immune therapies to improve their chances of conceiving or maintaining a pregnancy. She is hoping to follow in Dr. Gold's footsteps and become an independent clinician scientist and leader in this field.
Reserve your access for the Code Life Interviews