Proudly Supporting Women's Mental Health
---
$211,898 for Women's Mental Health Programs!
Once again, the annual Pharmaprix AIMEZ.VOUS. Course pour les Femmes was a resounding success, raising $211,898 for the Montreal General Hospital Foundation to support the McGill University Health Centre (MUHC)'s Mental Health Mission.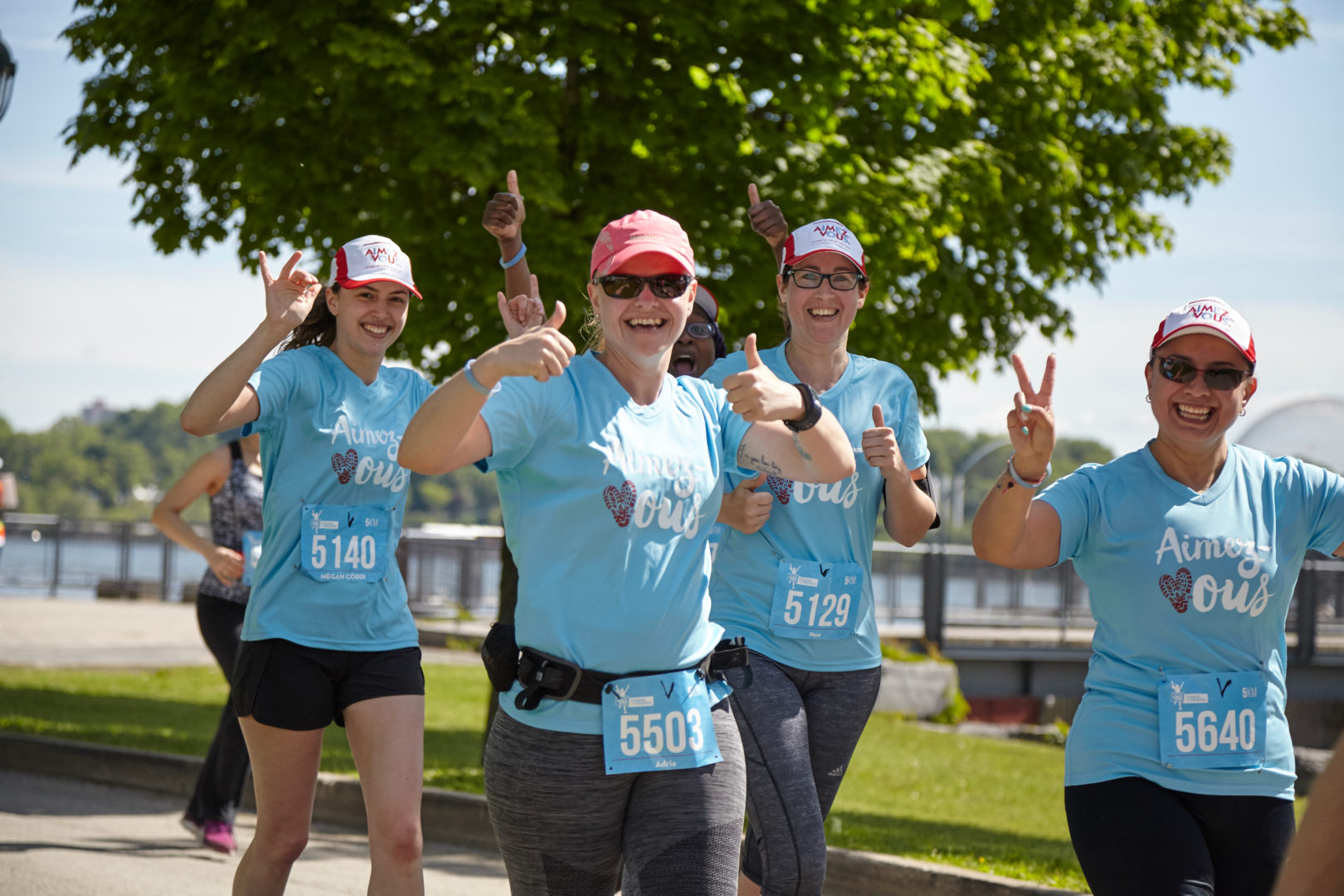 The event saw over 1,300 runners and walkers give it their all in 10- and 5-km races in Montreal's Old Port. Participants included men and women of all ages, who came together for their love of physical activity and their passion for women's mental health. Many children also took part in the 1-km challenge during this fun, colourful event.
Real support for women
Most of the MUHC's mental health services are now grouped together at the Montreal General Hospital. Each year, the hospital's Mental Health Mission receives over 50,000 outpatient visits and 500 inpatients.
Its teams work to develop and improve the understanding, prevention and treatment of mental illness. Working closely with patients and their families, the Mental Health Mission provides clinical treatment and support programs, pursues ground-breaking research, and trains the next generation of health care professionals.
The funds raised during the Course pour les Femmes will support two specific programs:
The first one helps mothers with borderline personality disorder (BPD) improve their parenting skills and better understand their illness and its impact on their family.
The second aims at improving the detection of depression and anxiety during pregnancy, with the ultimate goal of devising better strategies to support the well-being of the whole family during the perinatal period.
Significant progress has been made thanks to the funds raised at the Course pour les Femmes in previous years. For example, the Mental Health Mission now assesses 2,000 to 3,000 pregnant women a year, compared to only 100 to 200 in the beginning. Providing this service to so many new mothers has made a huge difference in the health of their families!
Take part in the Course pour les Femmes
There is ample research demonstrating the therapeutic benefits of running for mental health. Each year, by taking part in the event or making a pledge, participants help raise awareness about the importance of women's mental health and enable the development of innovative programs. What's more, their participation celebrates the bodies and spirits of women in our community.
There are only good reasons to join us next year! Until then, you can support the Mental Health Mission by donating online.