Music Therapy Program
Music is powerful. It can invigorate, comfort and provide people with a sense of community and belonging. Music can also help us care for our mental health.
---
When used by professional therapists in all of its facets, music has the ability to heal. At the Montreal General Hospital (MGH), music is used to connect with patients of the Mental Health Mission. Through regular sessions, patients get to access their emotions, express their feelings, and open new doors to healing.
What is music therapy?
Music therapy comes in different shapes. At the MGH, mental health patients have access to individual music therapy sessions and group sessions. Patients hospitalized in the psychiatry unit also have access to listening stations, where they can listen to playlists curated to match their moods or goals.
The Music Therapy Program is also known for its outpatient choir, Le Groupe MusiArt whose members meet every week to sing and also write their own songs. By doing so, they find new ways of expressing themselves. They develop friendships with each other and, most of all enjoy a pressure– and judgment-free zone.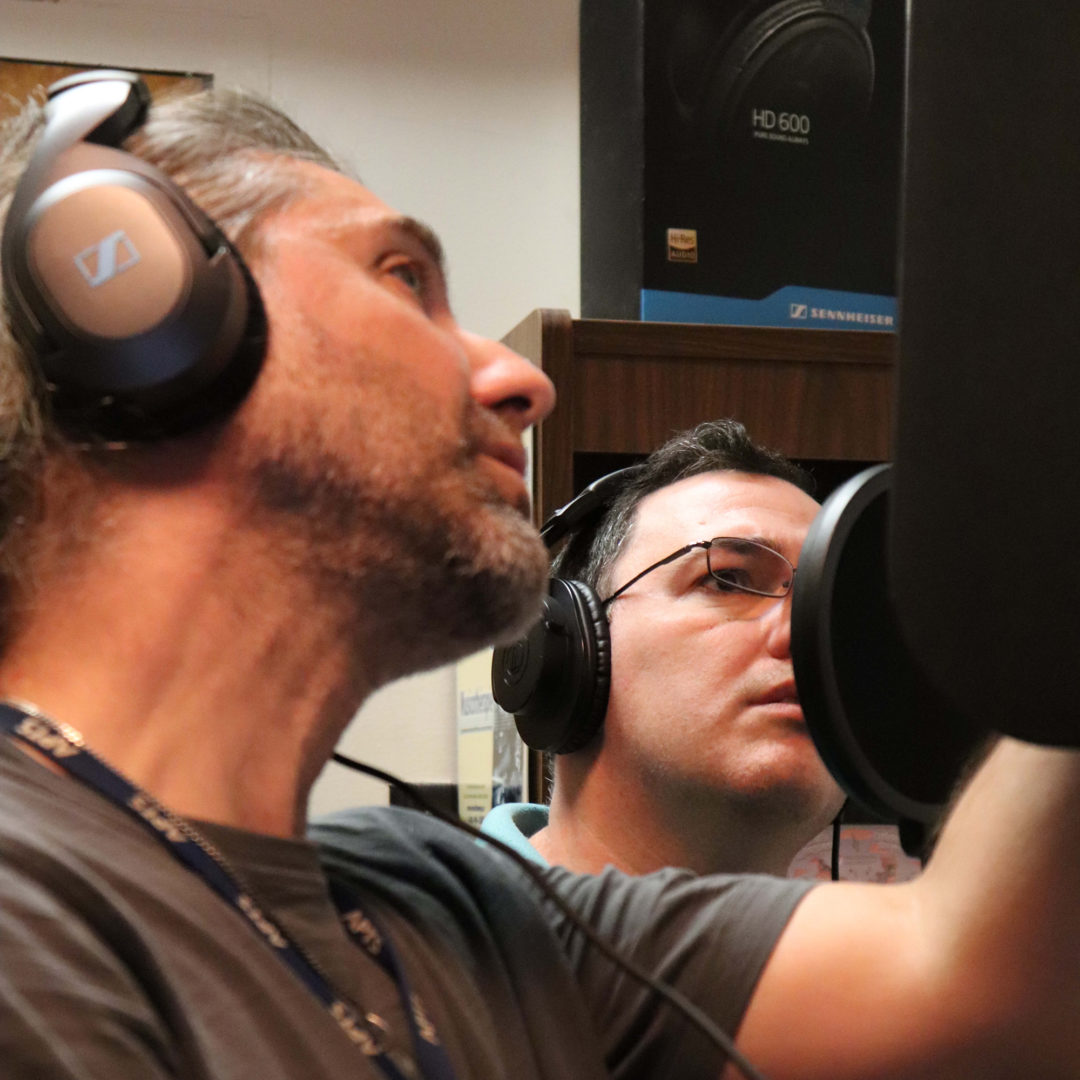 Art is not a luxury. It provides answers to what we aren't able to express in words. In our music therapy sessions, we focus on what's going well, on what people can accomplish.
CODE LiFE Podcast
As part of the CODE LiFE Podcast series, we sat down with Music Therapist Dany Bouchard to learn more about the origin of music therapy, different approaches, and the benefits.
Program News
Donations made during the COVID-19 pandemic have permitted the Music Therapy program to grow! Participants now have access to new equipment, top-quality musical instruments and new workshops, as well as a new houseband!
In January 2018, the MGH inaugurated its music therapy studio, the result of a partnership between the Montreal General Hospital Foundation, Music is the Medicine, Sennheiser, Godin Guitars and many others. It is the first studio of its kind in Canada to be located inside a hospital.
In 2016, Blues musician Antony Gomes came by the hospital for a jam session and provided, via his foundation, Music is the Medicine, music-listening stations and new equipment for the music room of the psychiatric unit.
How to support Music Therapy
The needs of the population are evolving, and we are seeing that programs like music therapy; which complement traditional approaches, are yielding incredible results. The Music Therapy Program is seeing a younger generation of patients coming in and we need donors' support to be able to purchase new equipment and instruments.
Every donation makes a difference: $5 pays for sheet music, $10 for new guitar strings and $25 for a small percussion instrument. Bigger gifts will allow the program to purchase bigger instruments such as guitars, keyboards, electronic instruments and even handpan drums.
Help us provide vital care. Support music therapy at the Montreal General Hospital!