Donations expand the Music Therapy program
During a year when the topic of mental health has been at the forefront, donor support of the Mental Health Mission at the Montreal General Hospital (MGH-MUHC) has made a real impact and allowed the Music Therapy program to expand.
---
Thanks to donations, participants in the MGH's Music Therapy program will now have access to state-of-the-art sound equipment and brand-new, quality musical instruments, including a Kawai piano, two electronic drum sets, and studio monitors.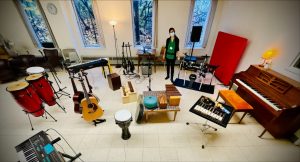 New workshops
In addition, participants of the program will be able to take part in new groups in the coming months:
the 17-30 Music Therapy Group, for young people;
the Women's Music Therapy Circle;
a workship for individuals seeking to create personalized recordings for relaxation, stimulation or improved sleep.
A new houseband
During the pandemic, a new group workshop saw the light: the MusiArt Houseband. Launched in January 2021, it provides musical accompaniment for the mental health choir, the MusiArt group. Patients from the MGH's psychiatric outpatient clinics form the choir, established over 20 years ago. Thanks to donations, the group has access to an in-house recording studio and has even produced 3 albums. For the participants, it's a great opportunity to express themselves through lyrics and music, and ultimately feel better!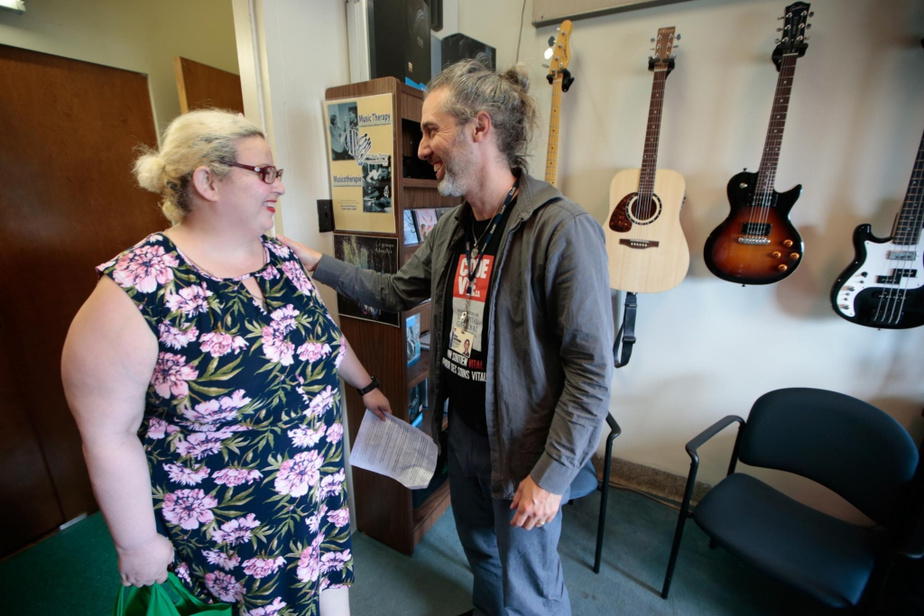 Your donations made possible all of these major improvements, which directly benefit participants' mental health, in innovative ways. Without you, the Music Therapy program would never have been able to expand its services to what they are now. Let's continue to build on this and encourage the use of art as a therapeutic tool; it is more relevant than ever to offer this approach in hospital and clinical environments.
All of this is made possible thanks to our generous donors. On behalf of all the patients who have benefitted from these music therapy sessions, thank you for answering this CODE LiFE!