A Very Successful 43rd Annual Cedars Golf Classic
---
A collaboration between the Montreal General Hospital Foundation and the Cedars Cancer Foundation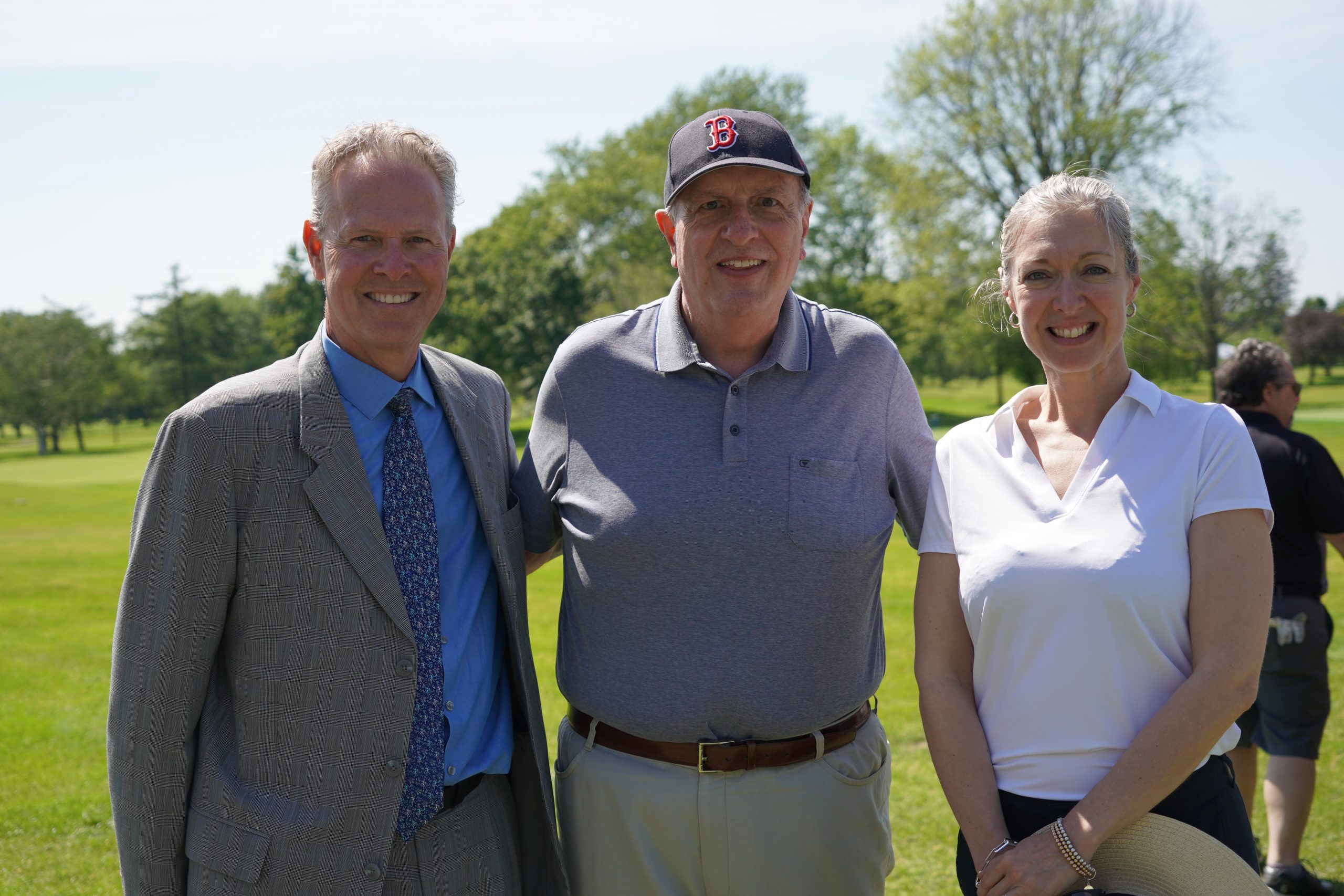 Another sold out tournament, another record result! Over 270 golfers joined over 100 sponsors and a host of staff and volunteers on Monday June 20, 2022 at the Royal Montreal Golf Club and raised over $665,000 for the cause. This incredible show of philanthropy made this a day where hope, innovation and excellence were top of mind.  
This marquee event supported the establishment of the Peter Abraham Cedars Surgical Oncology Fellowship Fund as well as the Montreal General Hospital's Priority Needs in surgical oncology.
"The mission of the Montreal General Hospital Foundation is to bring vital support for vital care, and this year's golf classic helped us accomplish just that", mentioned Jean-Guy Gourdeau, President and CEO of the Montreal General Hospital Foundation. "Thanks to all our players, sponsors, volunteers and organizers, we are able to support medical teams throughout the McGill University Health Centre. We help them develop minimally invasive surgery techniques, acquire state-of-the-art technology and equipment, and accompany our patients in the weeks leading up to their surgery, through the Peri Operative Program. Without your generosity, this 360⸰ approach would not be possible. Thank you."
In memory of the late Peter Abraham
This was a tournament unlike others. It included emotional, compelling video and in-person tributes to the late Peter Abraham by John Rae, Dr. Roger Tabah, Jeff Shamie, Bruce Shadeed, Mark Saykaly, Peter's Family, and a host of others who admired and respected Peter.
Jeff Shamie, President and CEO of Cedars Cancer Foundation stated, "Motivated by the giving spirit of Peter, the event brought together like-minded individuals and corporations who understand the need to continuously support cancer patients in their most vulnerable moments." During the planning of the tournament, the Cedars Cancer Foundation and the family of the late Peter Abraham announced the creation of the Peter Abraham Cedars Surgical Oncology Fellowship at the Cedars Cancer Centre at the MUHC. The goal is to create a $1.5 Million endowment to be held in perpetuity to recruit and train top surgical oncology Fellows annually who would help in the delivery of world-class surgical cancer care at the MUHC.
A Group Effort for a Great Cause
Thank you to our event co-chairs Dominic Costantini, Kim Anderson, Demo Trifanopolous, Paul Sawaya and Andrew Carter, as well as to our sponsors, donors, participants and volunteers. Their contributions are instrumental in allowing us to offer hope to cancer patients and their families.
Together we golfed for cancer patients!
Trophy Winners at the 2022 Cedars Golf Classic
Harley Chamandy Trophy
1st Net: 115 (-27)
President's Trophy
2nd Net: 118 (-24)
Founder's Trophy
3rd Net: 119 (-21)
Lorne Wechsler
Kim Anderson
Joe Vannelli
Angelo Grippo

Caroline Mills

John Dicorpo

Jon Chiniborch

Claude Bédard

Steve Viger

Marc Healy
William Honce
Nick Karabineris