Étoile CODE ViE Recognition Program – Portrait of Specialized Nurse Practitioner Ludovic Aubin
---
Ludovic Aubin is a Nurse Practitioner specializing in adult care. He works in the Thoracic Surgery Department at the Montreal General Hospital. He is also an Étoile CODE ViE recipient, which means that he has positively impacted someone's journey at the Hospital. This person also decided to make a gift in his honour. This is a great recognition of his amazing work with patients!
We asked Ludovic to share with us his motivation to always give more to the patients he works with.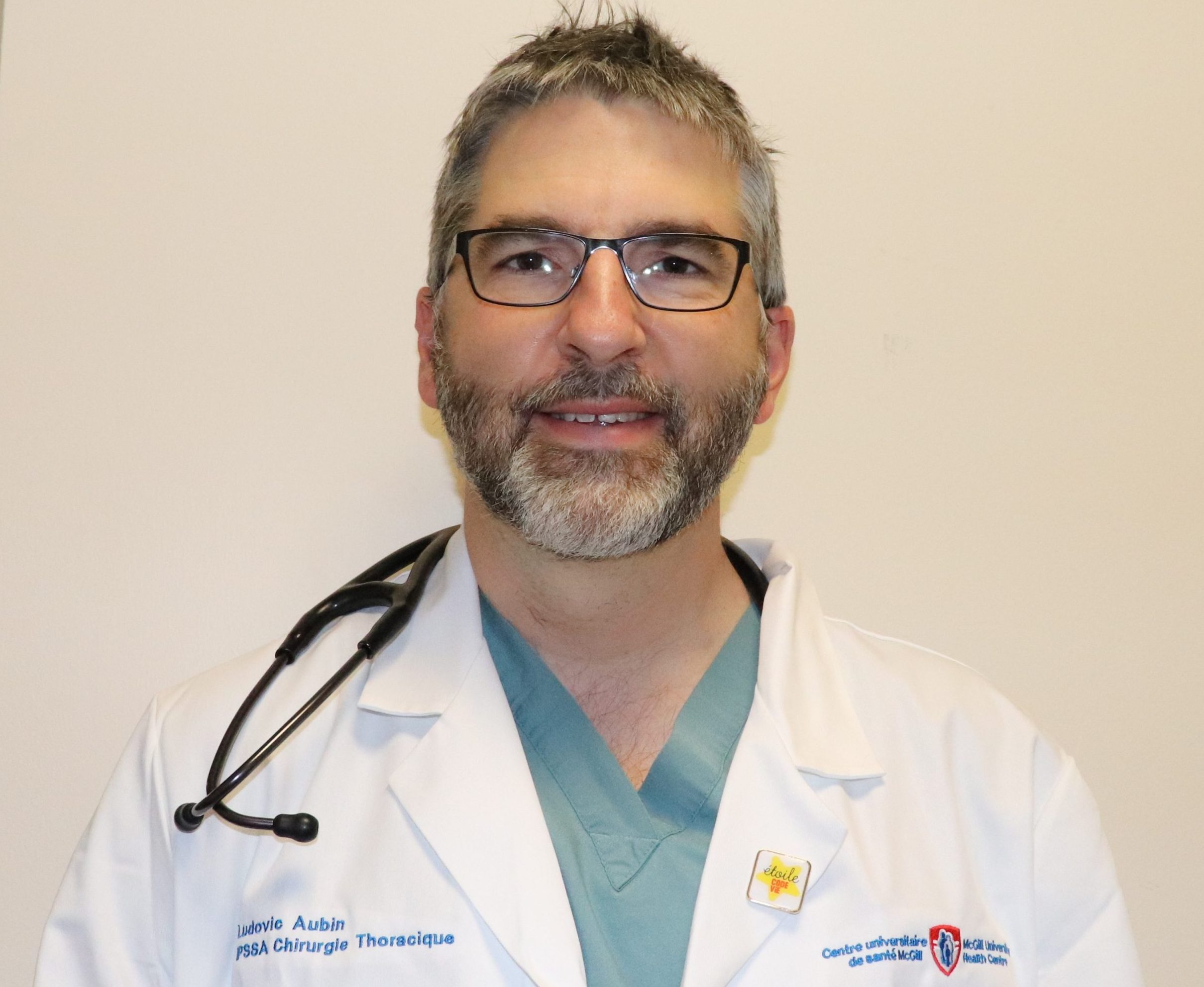 If you have ever been a Thoracic Surgery patient, you have certainly crossed paths with Ludovic, as he is the point of reference person when it comes to caring for patients admitted to this department.
The institution's prestige motivated his choice to work at the Montreal General Hospital in 2005. After a few years working in his field, Ludovic recently took the plunge to further his knowledge by completing a Master's degree to become a Specialized Nurse Practitioner (SPN). With his license in hand, he confirms that his choice to continue working at the MGH comes mainly from his colleagues. "The entire Thoracic Surgery team is especially concerned about the well-being of patients, we all work with the same goal in mind."
To the question What does your work mean to you? Ludovic answers easily and sincerely. "I consider myself very lucky to do this job, it is rewarding and you get a lot of recognition from the patients and the whole team." He continues, "I don't question myself when I get up in the morning, I know why I come to work. Helping others has always been important to me and is a major part of my life."
Being Available and Accessible
Before becoming an SPN, Ludovic Aubin worked as a Thoracic Surgery Coordinator. This role involved following patients post-surgery to ensure their proper recovery. The team often deals with special and complex cases not treated elsewhere in Quebec. "When these people have questions, they need to be able to reach us quickly. It's essential that people have access to healthcare professionals when they need them."
For Ludovic, being available and accessible has a huge impact. His work philosophy is heavily influenced by this simple, yet vital concept. "Simply answering the phone may seem standard, but people are often surprised to talk to someone, and I think that can really make a difference," he explains.
You can also make a difference! Take the time to recognize a MGH staff member with an Étoile CODE ViE.