$100M Campaign in Support of the Montreal General Hospital Foundation
CODE LiFE: Vital Support for Vital Care
---
The Montreal General Hospital (MGH) Foundation is launching a major fundraising campaign under the banner of CODE LiFE: Vital Support for Vital Care. Our objective is to raise $100M to improve patient care, support research, and provide our medical teams with an environment that helps them meet their daily challenges.
"The Montreal General Hospital was built in the 1950s to meet the patient needs of that era" explains Andrew Molson, Chairman of the Board of Directors of the MGH Foundation. "The time has come to invest in full-scale modernization. The Quebec government has committed to investing $300M in the construction of a new wing that will include an emergency room, operating rooms and a sterilization unit. We hope to do our part as well. We owe it to our incredible doctors, nurses and especially to our patients to provide the best support, equipment and environment to shape vital care for the 21st century."
"The Montreal General Hospital contributes immeasurably to the success of the McGill University Health Centre (MUHC) as a leading academic health centre, both within the McGill Academic Health Network and as a pillar of the Quebec health network,'' says Pierre Gfeller, MD, CM, MBA, President and Executive Director of the MUHC. "As such, equipping its healthcare teams and researchers with the type of modern facilities where they may pursue their life-saving work is not only important, it's essential. In raising vital funds for vital care, the CODE LiFE Campaign will thus ready the Montreal General Hospital for future needs."
Campaign Cabinet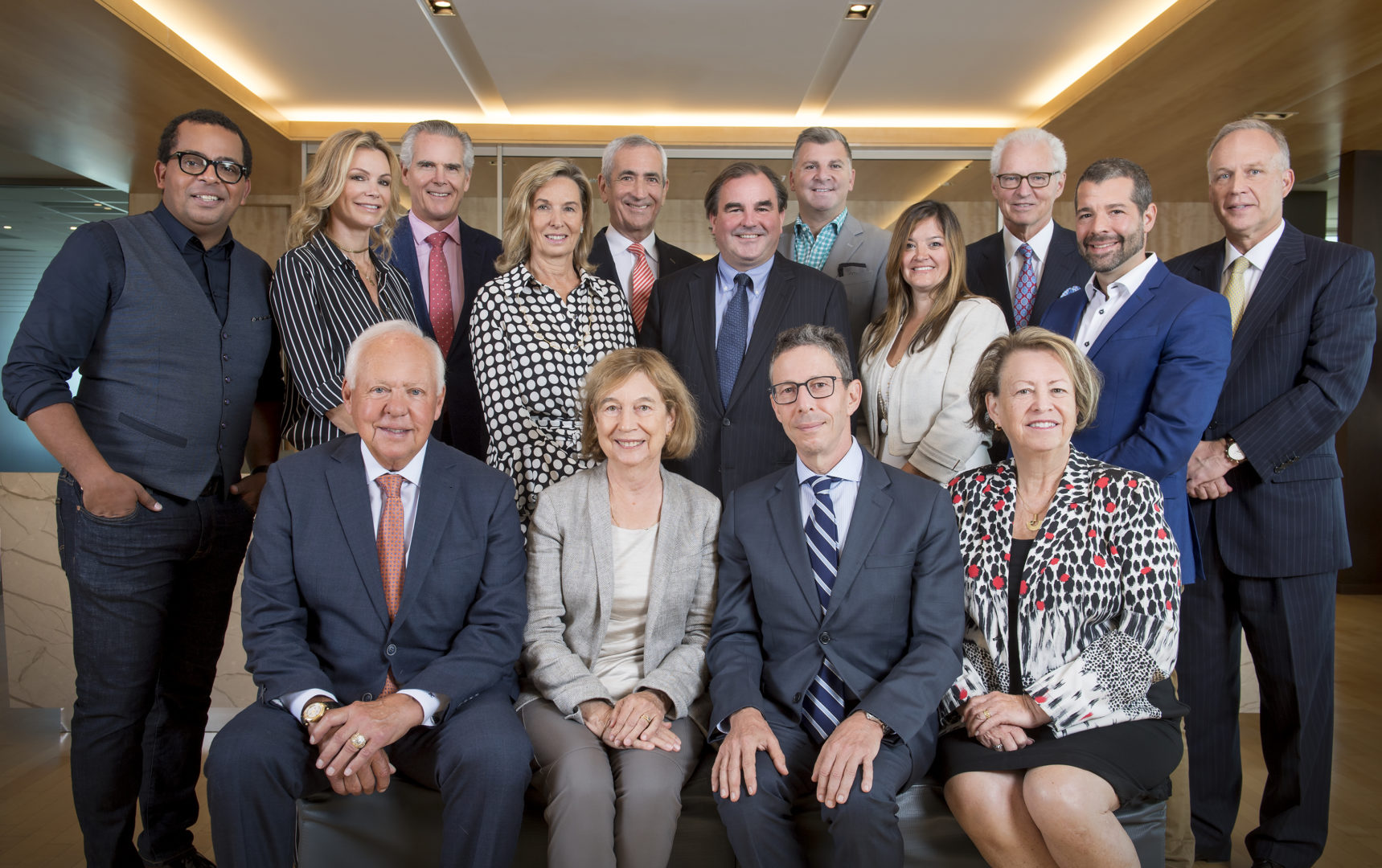 The MGH Foundation has formed its Campaign Cabinet including  public figures and business leaders who will help the Foundation reach its $100M target by 2021, the MGH's two-hundredth anniversary year. The Campaign Cabinet is co-chaired by André Desmarais, France Chrétien-Desmarais, Andrew Molson, and David McAusland. Other members include Gregory Charles, Caroline Néron, Yvan Cournoyer, François-Xavier Seigneur, Vincenzo Ciampi, Kim Anderson, Jacques Chamberlain, Mark Smith, Gail Jarislowsky, Richard Cherney and Brenda Gewurz.
Vital Support
Since the opening of the Glen site in 2015, there have been rumours that 1650 Cedar Avenue would  close. The truth is that the Montreal General Hospital is here to stay. To capture the public's attention and remind them  that the hospital is  here for them when they need it, the MGH Foundation has created three 15-second ads that will be broadcast online and on television beginning today.
Vital Care
The Montreal General Hospital delivers ultra-specialized care and conducts world-class research in a wide range of disciplines. To this day, a third of all medical research conducted by the MUHC takes place at the MGH.
"MGH teams provide tertiary and quaternary care in a multitude of disciplines," explains Jean-Guy Gourdeau, President and CEO of the Montreal General Hospital Foundation. "Patients are referred to our experts from Montreal, from across the province, and on occasion, from elsewhere in Canada. The care we offer is nothing less than vital. Given the numerous needs identified by our teams, the support we're asking the community to provide is equally vital."
One of three trauma centres in all of Quebec, the MGH's Dr. David S. Mulder Trauma Centre serves a territory that includes the area south of Highway 40, including the South Shore of Montreal and the Montérégie region, as well as Northern Quebec. If someone is in a serious accident within these boundaries, chances are that he or she will receive care at the MGH.
The hospital treats severe trauma as well as lung, oesophageal and stomach cancers, sarcomas, orthopedic injuries, arrhythmia, lupus and inflammatory bowel disease, to name a few. It also serves mental health patients with a dedicated emergency room, an in-patient care unit and an outpatient clinic.
Quotes from our Ambassadors :
André Desmarais, Co-Chair of the CODE LiFE Campaign
"The Montreal General Hospital Foundation is embarking on a once-in-a-generation redevelopment project to modernize its environment and make a bold leap forward for patient care. Each of us is profoundly committed to achieving this goal and, together with the support of people like you, we're confident we'll get there."
Gregory Charles, Ambassador of the Montreal General Hospital Foundation's CODE LiFE Campaign
"It is important for me to get involved and give back to others; it's part of my philosophy," says Gregory Charles, artist and CODE LiFE campaign ambassador. "My father worked at the Montreal General Hospital for several years, and I even received treatment there on occasion. It's true that life can take a turn. We all have our personal experiences or those with a loved one, and it's at times like these that we realize just how important hospital care is, and the extent to which there are crying needs that have to be met. Like me, you can support life by donating to the CODE LiFE campaign."
Caroline Néron, Ambassador of the Montreal General Hospital Foundation's CODE LiFE Campaign
A few years ago, I suffered from severe anxiety and realized how vital mental health is and the importance to raise awareness around it. I proudly give my support to the CODE LiFE campaign for the Mental Health Mission.
Yvan Cournoyer, Ambassador of the Montreal General Hospital Foundation's CODE LiFE Campaign
"The MGH is a remarkable place. The incredible talent we have here, saving lives around the clock, working with such dedication to help patients facing severe and complex medical problems and conditions. Please join us. The hospital and its amazing staff are there when we need them. They now need us. Let's do all we can. Thank you."
Dr. David S. Mulder, former Surgeon-in-Chief of the Montreal General Hospital, Chairman of the Department of Surgery, Senior Director of Thoracic Surgery at McGill University, and current Chief Surgeon of the Montreal Canadiens Organization
"At the MGH, we have something unique: our team. We have recruited talented people to take care of our community. In turn, we should support them and provide them with the best possible infrastructure. The care we provide at the MGH is vital, and support from the community equally so. In situations where life and death hang in the balance, every second, and every dollar, counts. That's why I urge you to give generously to the CODE LiFE campaign."
Peter Kruyt, Chairman of the Board of Directors, MUHC
"For nearly 200 years, the Montreal General Hospital has been a notable part of the Montreal landscape. Over the years, its leaders have helped to shape medical history, marking time with provincial, national and international firsts. These milestones are naturally sources of immense pride, but it is understood that healthcare is in constant evolution and a hospital's strength lies in its present capacity to pursue excellence continuously. The McGill University Health Centre (MUHC) thus calls upon Montrealers and Quebecers to embrace the present by supporting generously the CodeLife Campaign."
 About the Montreal General Hospital Foundation
The Montreal General Hospital Foundation's mission is to provide vital support for vital care. The Foundation is mandated to raise money, manage significant funds, and invest responsibly in healthcare research, training and technology at the Montreal General Hospital (MGH), the McGill University Health Centre (MUHC) and more broadly, within the McGill academic health network. We work in close partnership with donors and dedicated collaborators to raise awareness and foster excellence in vital care to all patients, present and future.
About CODE LiFE
CODE LiFE represents the Montreal General Hospital Foundation's pledge to strengthen and deliver vital care to our community. CODE LiFE draws on the familiar language of hospitals to signal a sense of urgency, rallying the skills, compassion and care of our medical team to safeguard life. It also signals the serious and skilled nature of the Foundation's support.
For more information on the CODE LiFE Campaign, please contact Sylvie Riendeau, Director Marketing & Communications: sriendeau@mghfoundation.com 514-934-1934 ext. 43732