$180,000 for Women's Mental Health
---
On June 4, 2017, more than 1,100 women, men and children took part in the Pharmaprix AIMEZ.VOUS. Run for Women. The fourth edition of this annual event raised a record total of $180,000 for the Montreal General Hospital Foundation in support of women's mental health initiatives.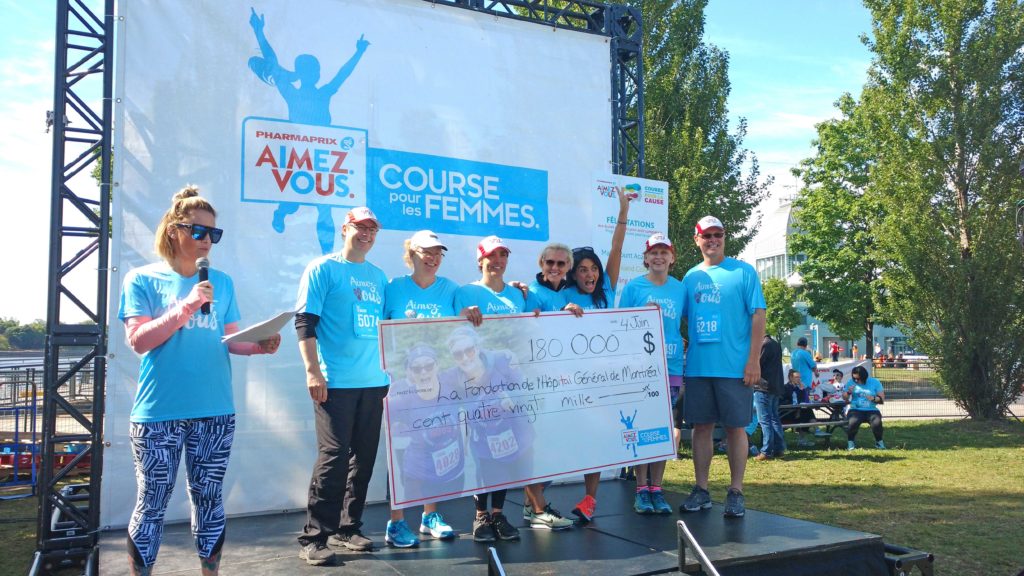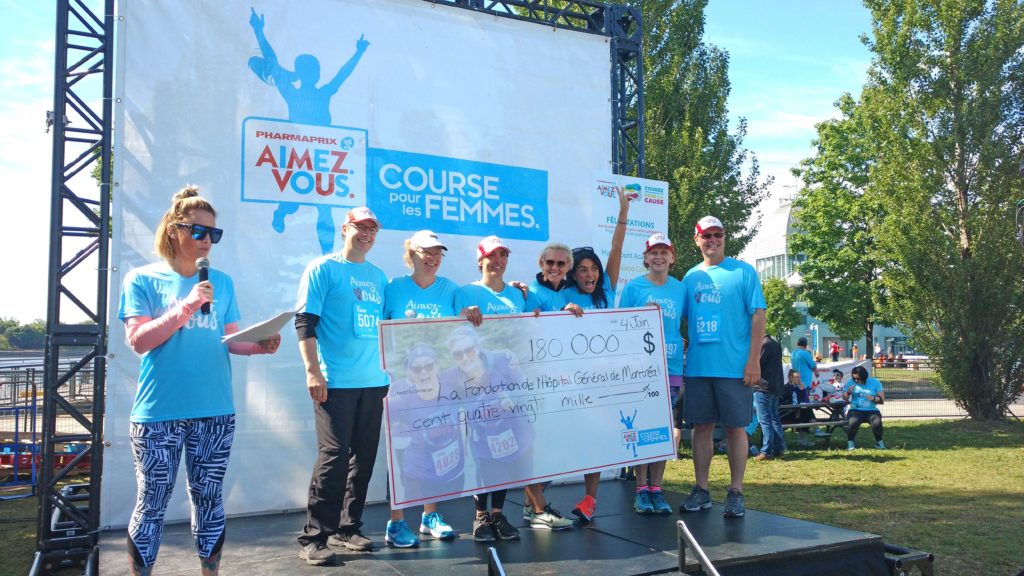 What a great day! On Sunday morning, the weather was perfect and there was a festive atmosphere in Montreal's Old Port as walkers and runners prepared to cover five to ten km for the cause. Volunteers, organizers and participants were all ready to make this race a success. A special mention should go to the kids who gave their best on the Little Steps course (1 km). They crossed the finish line in record time, cheered on by the crowd's applause and host Valérie Roberts.
To top it off, ambassadors of the Pharmaprix AIMEZ.VOUS. campaign, Alexandra Diaz, Sophie Prégent and Lolitta Dandoy, were there to give a healthy dose of encouragement to the participants.
Why participate in the Run for Women?
Physical activity is good for the mind and body. Cardiovascular activity produces endorphins, which have a direct effect on mental health and help fight depression and anxiety, among other things.
The Run for Women aims to broaden the discussion on mental health to eliminate stigma and raise public awareness. It's also what Marie-Claude Pitre's testimony allowed on Sunday morning. This former top-level athlete and patient of the Montreal General Hospital's Mental Health Mission has touched a large number of people and helped initiate the discussion.
Because it gives participants the possibility to walk or run different distances, the Run is accessible to all and all are invited to register whether alone, with family members or friends! Multiple corporations have also registered teams this year, such as Aldo, Birks, National Bank, Citi Bank, Lundbeck, Dynamite and National.
Team Les Belles Sœurs, regrouping three generations of women from the Lavoie family, was also at the Run. Thanks to their impressive motivation, these ladies raised over $15,000 for the cause!
Mental Health at the Montreal General Hospital
The funds collected from the Run will serve to finance research and women's mental health programs including: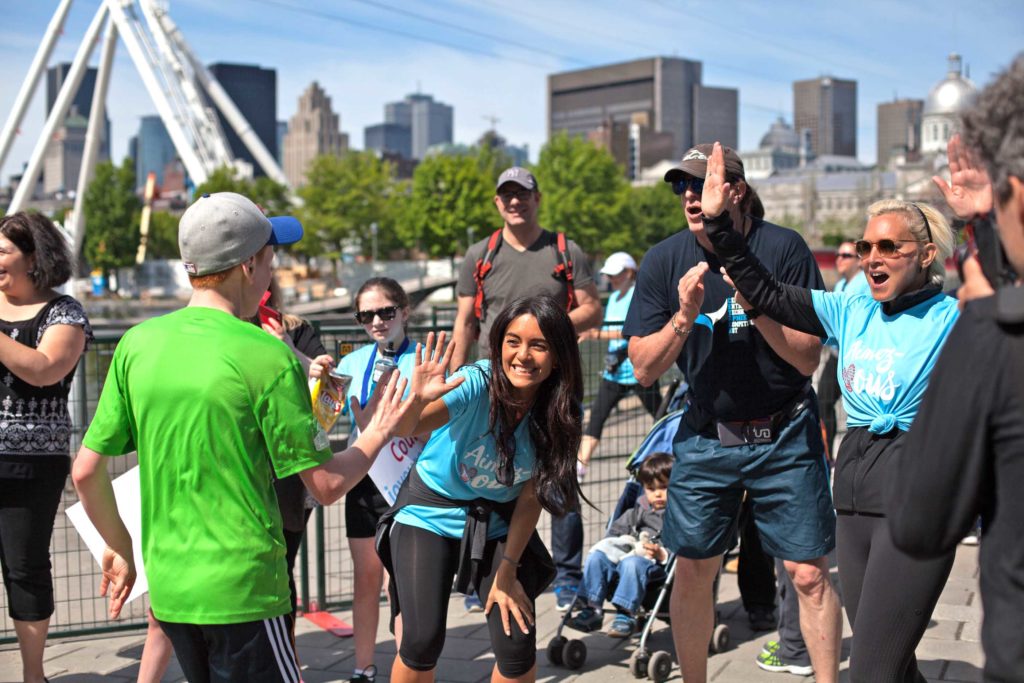 Support for disorders related to the reproductive cycle: every time a woman experiences hormonal changes, during puberty, menopause or after labor for example, she becomes vulnerable to mental illness. Funds raised will therefore be used to provide treatment to women of all ages and suffering from all conditions, from severe premenstrual syndrome to perinatal loss.
Program on borderline personality disorder: discussion groups will be held to help mothers suffering from BPD to get support and to improve their parenting skills.
Brain Stimulation treatment: purchase and replacement of essential components of equipment used to treat depression in cases where medication is either not recommended or not effective. More precisely, the Repetitive Transcranial Magnetic Stimulation (rTMS) is a state-of-the-art non-invasive treatment that does not impact cognitive function. It also does not require the use of medication and presents minimal to no side effects.
Given the success of the 2017 Run for Women, the Montreal General Hospital Foundation team is already excited to repeat the experience next year. We hope to see you all there!
Until then, check out our Facebook page to see photos of the event.