"If you couldn't feel the love, the passion and the energy yesterday, you were dead."
That's how musician Anthony Gomes described his experience playing at the benefit concert on May 26 2017, and he was speaking the truth! Spectators rallied at Cafe Campus for the occasion and got to see an amazing performance from Gomes and his band as well as from the MUHC choir, Le groupe MusiArt.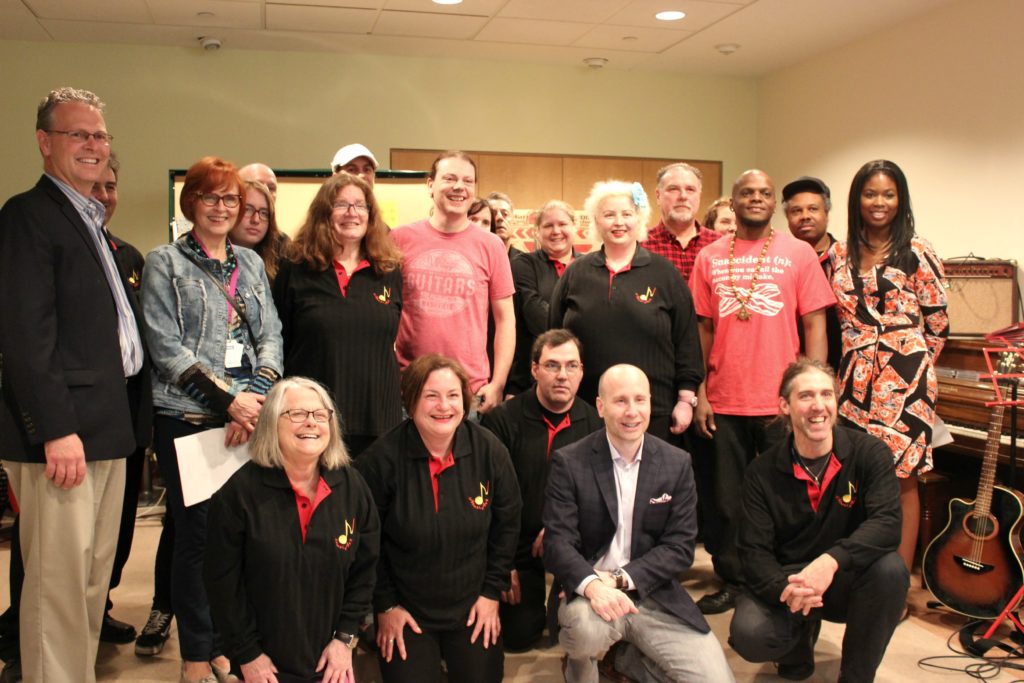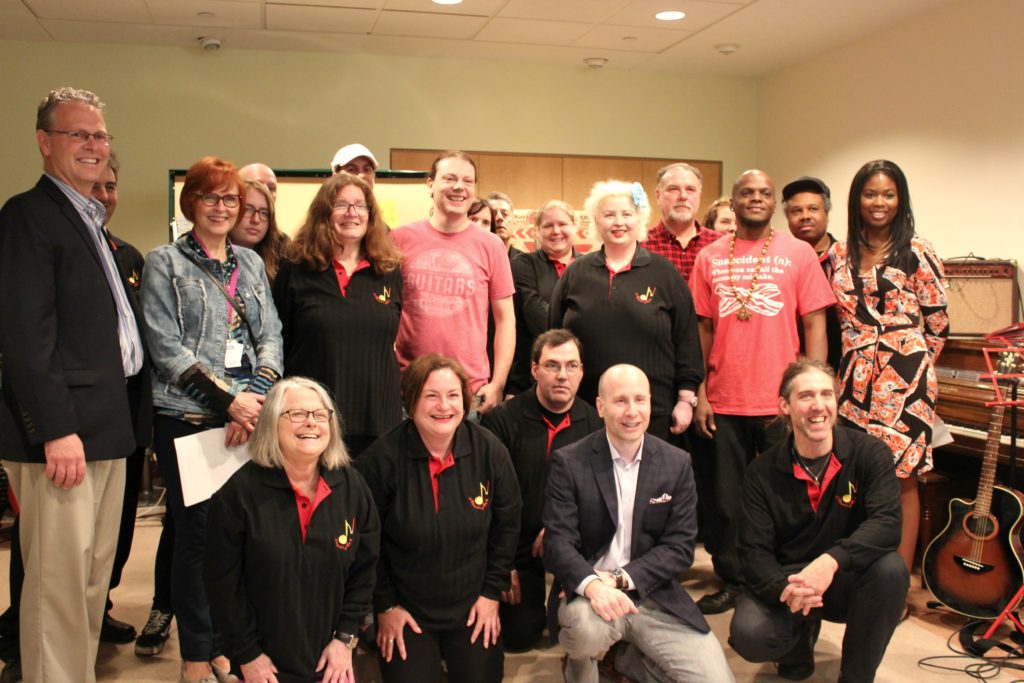 The following day, Anthony Gomes came by the Montreal General Hospital (MGH) to meet with Le groupe MusiArt. He mentioned being touched by what had been accomplished by the choir and the McGill University Health Centre (MUHC) music therapy program located at the MGH. It is in fact to support their activities that Gomes gave via his foundation Music Is The Medicine and thanks to the funds raised at his benefit concert, a gift totaling $5000 to the MGH music therapy program to purchase new equipment for the hospital's permanent recording studio.
In 2016, another donation from Music Is The Medicine made it possible for the hospital to buy music-listening stations for psychiatry patients as well as new equipment for the choir, including amplifiers and speakers.
"Life is beautiful. It's not about one person. It's about a group of people coming together to do something beautiful." – Anthony Gomes
This being said, Le groupe MusiArt regrouped in front of the audience and performed some songs alongside Anthony, to thank him for his generous contribution and his renewed implication with the Mental Health Mission.
Music that makes you feel good
Le groupe MusiArt was founded at the MGH in 1998. This choir is comprised of psychiatry out-patients and a pianist, under the direction of Dany Bouchard. Its goals are to improve and maintain mental health through creative expression; enhance well-being and promote self-esteem in its members by breaking isolation and creating relationships with the community.
For Dany Bouchard, musical creativity, and more specifically composition, is a key point in letting patients express their emotions and well-being. That's why he created a recording project that has since then given the choir the opportunity to record three albums.
"The fact that the choir members were able to express their reality and personal issues through their own music and words really made a difference in the level of engagement and self-esteem. The songs talk about recovery, hope, freedom and environment. We explore different musical styles such as blues, classical, folk, etc."
Since its creation, the choir received various prizes, performed many concerts and toured in different cities of Canada mainly during the