A New CPET System for Better Assessment of Patients' Ability to Tolerate Surgery
---
Thanks to the support of donors of the Montreal General Hospital Foundation, the Peri Operative Program is now equiped with a new CPET system, a key element in assessing the patients' physical condition.
It is a well-known fact: surgeries are particularly tough on the body. Although they are meant to solve a patient's problem, they also come with certain downsides, mainly due to the significant stress the body has to support during an intervention.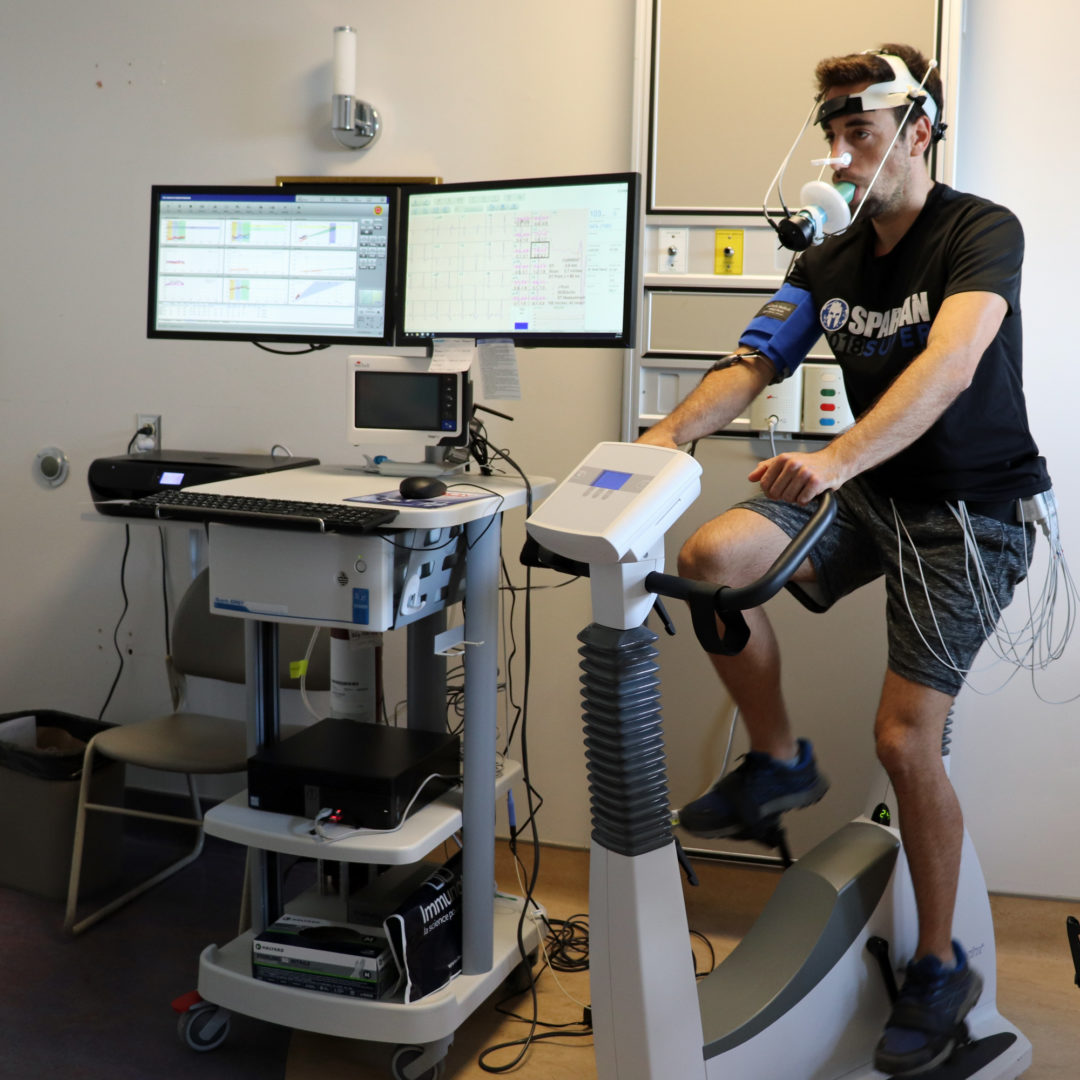 The Cardio Pulmonary Exercise Test (CPET) system provides physicians and healthcare professionals with a complete overview of a patient's lung and heart function. It is very helpful in a perioperative setting as it lets surgeons and anesthesiologists decide if a patient is strong enough to undergo surgery.
In some cases, patients are declared too frail or in too poor physical condition to undergo the surgery they need. But today, with the Peri Operative Program (POP) and the increased access to tools such as the CPET system, fewer and fewer patients are faced with this situation.
POP prepares patients who are scheduled for surgery using physical exercise, nutrition and mental health care, with the goal to help them recover faster post-surgery. In some cases, the program also allows patients who were too frail to undergo surgery to get in shape before the big day and get a chance at a new life.
In order to understand a patient's health during training, the POP team needs precise instruments. Thanks to the generosity of our donors, the Foundation supported the purchase of a new CPET system, a machine that measures a patient's ability to tolerate surgery.
How does the CPET system work?
The equipment consists of a mask and a series of electrodes placed on a patient and connected to a machine tracking all of their information while they perform a cardiovascular activity on a treadmill or a stationary bike, for example.
The device offers a research-grade stationary system for accurate and reliable metabolic measurements. More precisely, it assesses the patient's physiological response to exercise, providing breath-by-breath analysis of pulmonary gas exchange, even during high intensity exercise. The idea behind all of this is that if the patient's body responds well to an increased oxygen request during exercising, it should also respond well to stress during surgery.
In other words, the CPET system provides vital information to the medical teams, allowing our patients to get the vital care they need. All this, thanks to you!